The microwave oven is a kitchen appliance that has become an indispensable part of modern cooking. It has revolutionized the way we prepare and reheat food, saving us time and effort. 
However, like any other appliance, microwaves can encounter problems over time, and it's crucial to recognize when professional microwave repair is needed. Ignoring these signs can not only affect the performance of your microwave but also pose safety risks. 
In this article, we will discuss the top 10 signs that indicate your microwave requires the expertise of a professional technician and the pros and cons of hiring one.
Signs Professional Microwave Repair is Needed
Here are some of the top signs your microwave needs professional repairs. Remember, this is not an all-inclusive list, so if you are experiencing other problems, reach out to a professional appliance repair service right away.
Unusual Noises
One of the most apparent signs that your microwave might be in trouble is the presence of unusual noises during its operation. While microwaves typically produce a low hum, any sudden or excessive grinding, buzzing, or popping sounds should not be ignored. 
These noises could be indicative of issues with the microwave's:
Magnetron

Capacitor

Diode
Attempting to diagnose or fix these problems yourself can be dangerous, as microwaves contain high-voltage components that can result in electric shocks if mishandled.
Uneven Heating
Microwaves are designed to heat food uniformly, but if you notice that your dishes are coming out with hot and cold spots, it's a clear sign of a malfunction. Uneven heating can be attributed to a:
Faulty turntable

Malfunctioning magnetron

Damaged waveguide cover
To ensure the safety and efficiency of your microwave, seek professional assistance to diagnose and rectify the issue.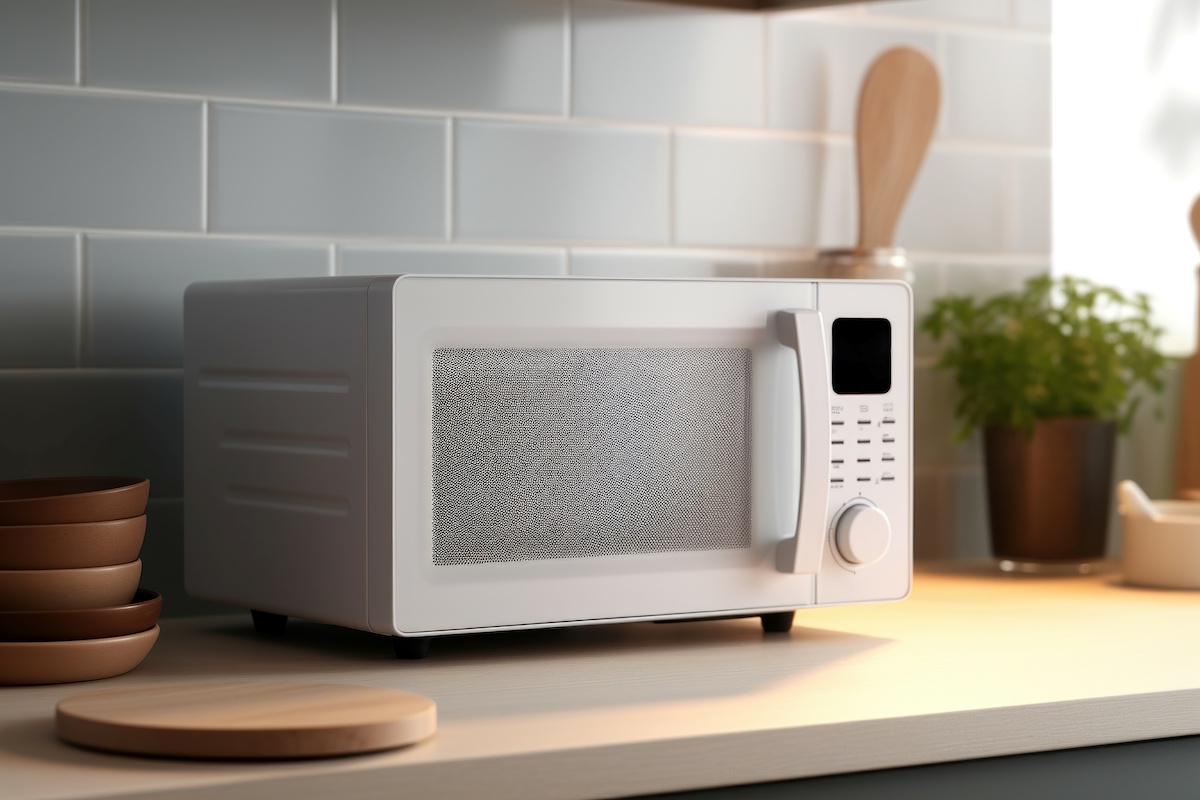 Sparks or Arcing
Seeing sparks or arcing inside your microwave is a definite red flag. This can occur when metal objects, such as aluminum foil or metallic containers, are accidentally placed inside the microwave. 
However, if sparks persist even when there are no metal items present, it could signify a malfunction in the microwave's electrical components. Sparks and arcing can pose serious safety hazards, and immediate professional attention is required.
Smoke or Burning Odors
If you detect smoke or burning odors emanating from your microwave, it's a serious cause for concern. This could be a sign of:
Electrical issues

Damaged wiring

A malfunctioning magnetron
Continuing to use a microwave under these conditions is extremely hazardous and can lead to fires. To ensure the safety of your home and prevent potential disasters, turn off the microwave and contact a professional technician immediately.
Inconsistent Timer and Buttons
A malfunctioning control panel is another common problem in microwaves that requires professional attention. If you notice that the timer and buttons on your microwave are inconsistent or unresponsive, it can make cooking and heating food a frustrating and unreliable experience. 
These issues are typically related to the microwave's control board or keypad, which should be inspected and repaired by a qualified technician.
Door Seal Problems
The microwave's door is equipped with a seal to prevent microwave radiation from leaking out during operation. If you notice any gaps, cracks, or damage to the door seal, it is essential to address this issue promptly. A compromised door seal can lead to radiation leakage, which is a serious safety hazard. 
Professional technicians can assess and replace the door seal to ensure that your microwave operates safely and effectively.
Flickering or Dim Lighting
The interior light of your microwave should illuminate the cooking chamber clearly when the door is open. If you experience flickering or dim lighting, it may indicate a problem with the microwave's internal wiring or the light bulb itself. 
While changing the light bulb is a straightforward task, if the issue persists after replacement, it's advisable to seek professional assistance to diagnose and repair any underlying electrical problems.
Excessive Condensation
Condensation is a normal occurrence in microwaves when heating certain foods with high moisture content. 
However, if you consistently notice excessive condensation inside your microwave, it may be a sign of inadequate ventilation. A malfunctioning exhaust fan or ventilation system can result in moisture buildup, which can lead to mold growth and damage to the microwave's components. 
A professional technician can assess the ventilation system and address any issues to prevent further damage.
Display Errors or Error Codes
Many modern microwaves are equipped with digital displays and error code systems to help diagnose and troubleshoot problems. If your microwave displays error codes or exhibits frequent display errors, it's essential to consult the user manual for guidance. In many cases, error codes indicate specific issues that require professional attention. 
Attempting to reset or override these codes without proper knowledge can worsen the problem or lead to further damage.
Loss of Power or Complete Shutdown
If your microwave suddenly loses power or shuts down during operation, it can be caused by various factors, including:
Electrical issues

Faulty wiring

A malfunctioning control board
While it's tempting to unplug and plug the microwave back in as a quick fix, recurring power loss or shutdowns should not be taken lightly. Such problems can pose a risk of electrical fires or other hazards. To identify and address the root cause of these issues, consult a qualified technician.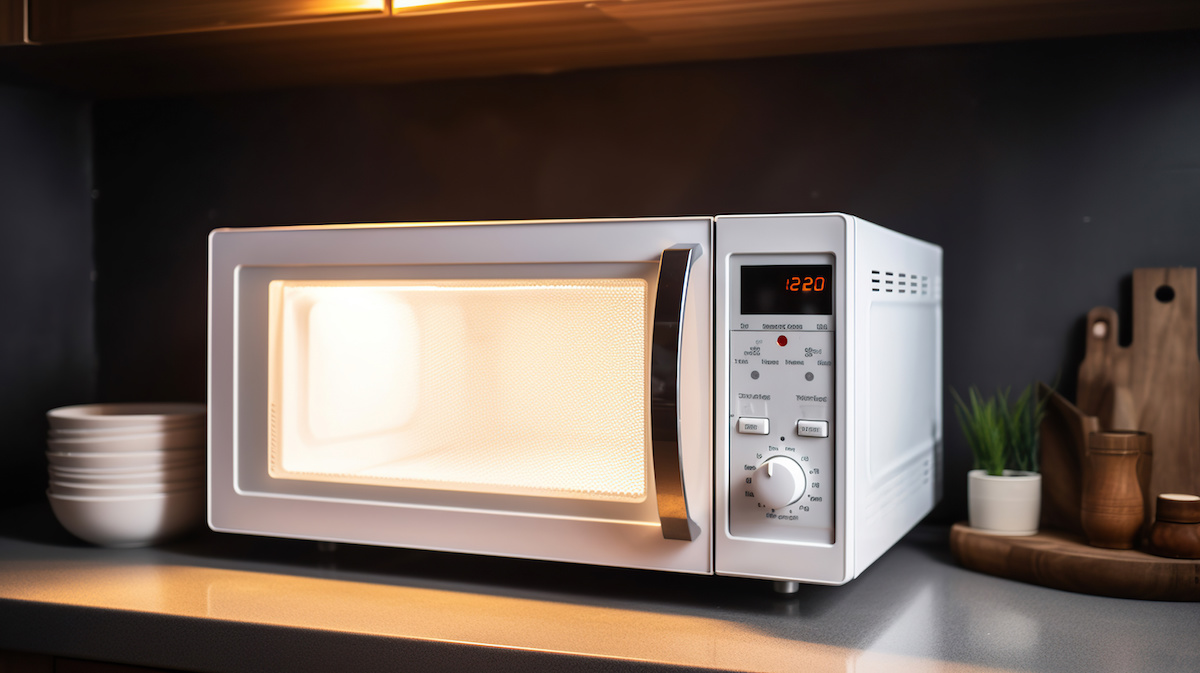 Pros and Cons of Hiring a Professional Appliance Repair Service for Microwaves
Hiring an appliance repair service to fix a microwave can be a practical solution when your microwave encounters issues. However, like any service, it comes with its own set of pros and cons. Let's explore both sides to help you make an informed decision:
Pros of Hiring an Appliance Repair Service
Expertise and Experience:

Appliance repair technicians are trained and experienced in diagnosing and fixing various appliance issues, including microwaves. They have the knowledge and skills to efficiently identify and repair problems.

Safety:

Microwaves contain high-voltage components and can be hazardous to work on if you don't have the proper training. Hiring a professional reduces the risk of electrical shocks and other safety concerns.

Efficiency:

Repair services often have access to a wide range of replacement parts and tools, allowing them to complete repairs more efficiently than a

DIY approach

. This can save you time and frustration.

Warranty Preservation:

If your microwave is still under warranty, attempting to repair it yourself might void the warranty. Professional repair services typically ensure that warranty coverage remains intact.

Cost-Effective:

While hiring a technician involves a service fee, it can be cost-effective in the long run. They can often diagnose the issue accurately, preventing unnecessary part replacements and future breakdowns.
Cons of Hiring an Appliance Repair Service
Cost:

Hiring a professional repair service can be expensive, especially if your microwave requires extensive repairs or replacement parts. The cost can sometimes approach the price of a new microwave.

Scheduling:

Getting an appointment with an appliance repair service might take time, and you might have to wait for the technician to arrive, which can be inconvenient if you rely heavily on your microwave.

Inconvenience:

Depending on the severity of the issue and the availability of replacement parts, your microwave might be out of commission for some time while waiting for repairs to be completed.

Quality of Service:

The quality of service can vary among repair companies. It's essential to choose a reputable and reliable service to ensure your microwave is fixed correctly.

Limited DIY Potential:

For some minor microwave issues, such as a blown fuse or a faulty light bulb, you might be able to handle the repairs yourself with basic tools. In such cases, hiring a professional might seem unnecessary.
Hiring an appliance repair service to fix a microwave is generally advisable when facing significant or complex issues, safety concerns, or when your microwave is still under warranty. It ensures that the appliance is repaired correctly, efficiently, and safely. However, for minor issues, you may consider DIY solutions to save on repair costs. 
Ultimately, your decision should depend on the specific problem, your comfort level with DIY repairs, and your budget.
Get Professional Microwave Repair
A microwave oven is a convenient appliance that simplifies our daily cooking routines. However, when it exhibits any of the ten signs mentioned above, it's crucial to recognize that your microwave needs professional attention. Attempting to diagnose or repair these issues yourself can be dangerous, as microwaves contain high-voltage components and can pose significant safety risks if mishandled.
To ensure the safety, functionality, and longevity of your microwave, reach out to a certified technician for a thorough inspection and repair. Regular maintenance and timely repairs can extend the life of your microwave and keep it operating at its best, making it a reliable kitchen companion for years to come. 
Don't compromise on safety or efficiency; prioritize professional attention when your microwave shows any signs of trouble. If you're searching for professional appliance repair services, reach out to our team at Gulf Coast Appliances! We are experts in appliance repair and can help you safely repair any of the appliances in your home.