Get to Know Appliance Certification Marks Before You Buy
When you are looking to buy new appliances for your home, you've probably recognized the logos SCA, UL, ETL, NSF, and more. These logos are appliance certification marks representing organizations that evaluate and test products in the laboratory for safety. 
All are Nationally Recognized Testing Laboratories (NTRL) accredited by Occupational Safety and Health Administration (OSHA). These certifications show that these products meet the minimum requirements of vastly accepted safety standards. 
Knowing these symbols will help your search for new home appliances. Take the mystery out and be informed about your choices with Gulf Coast Appliances.
How are Products Certified?
Organizations create their specific lists of safety standards for particular products. Then the manufacturers will send out a request to test new products for their safety. This testing process examines how the product is initially tested, constructed, and evaluated. Furthermore, the process ensures that it meets standard safety requirements. Then these certified appliances are occasionally rechecked to ensure they continue to act under the standard.
What are the Differences Between the UL, CSA, ETL, and NSF Listed Marks?
Consumers frequently get confused about the difference between CSA, UL, NSF, and ETL marks. All are Nationally Recognized Testing Laboratories (NTRL). And they are accredited by the Occupational Safety and Health Administration (OSHA) to test the product and certify it is safe for use. The main difference is that each company has its unique certification marking and listing of certified products. But consumers can rest assured that all are tested to the same standards. 
*Each marking and logo are equally reliable.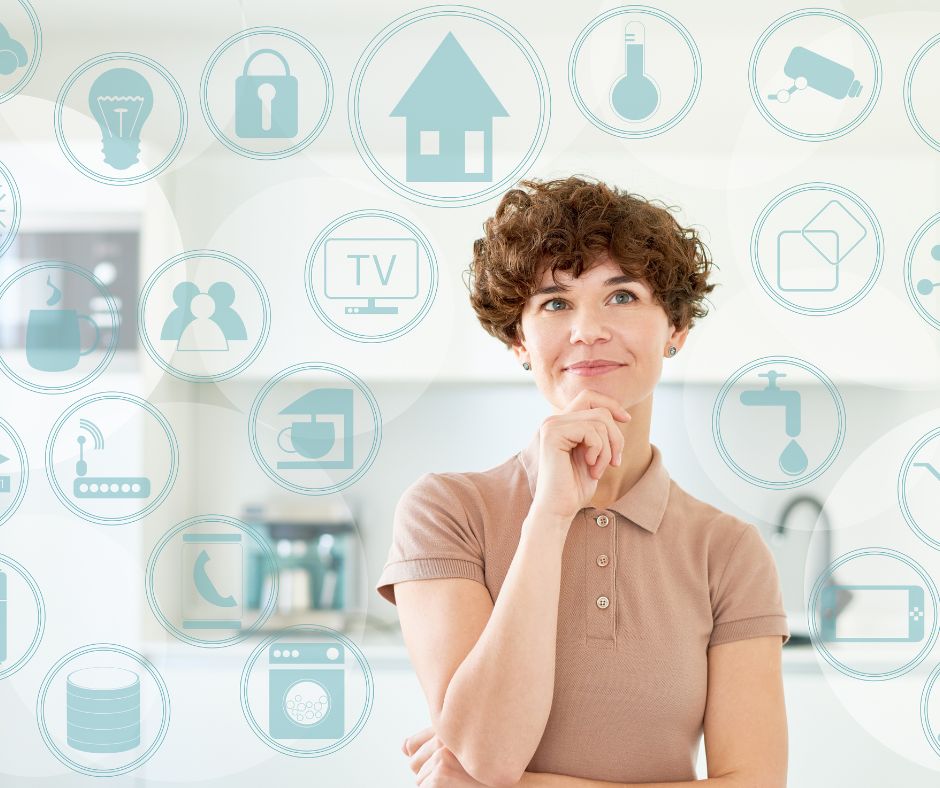 The Energy Star Symbol & Appliance Certification Marks
If you have been shopping for new appliances, no doubt you've seen this logo. Around 90 percent of households in America can identify the Energy Star logo— it is one of the most recognized consumer symbols in the U.S.
Fun fact– Energy Star was only established in 1992. Energy Star initially focused on home computers only.
What does Energy Star mean?
Energy Star is the Department of Energy (DOE) and the Environmental Protection Agency (EPA). These departments measure the energy efficiency of several appliances in your home. Products that meet the regulations earn the Energy Star certification.
An appliance with an energy star label means the product is energy efficient. This helps you lower your electric bill and protects our environment. 
The energy star label is necessary to reduce pollution and help prevent a dramatic change in our climate. Energy star-marked appliances need testing and inspections to meet the U.S. Environmental Protection Agency (EPA) requirements. 
The EPA has a list that you can look at and see all of the energy-star-certified appliances.
EPA is the representative of Energy Star, and they are responsible for third-party certifications, verification testing, and setting product performance levels. Energy Star procedures are developed by DOE, which contributes to the verification testing of appliances as well as equipment.
Who Energy Star Is
When you see "Energy Star," rest assured that the appliance surpassed the energy efficiency requirements of the Environmental Protection Agency and the Department of Energy. The EPA started the Energy Star program in '92 under the authority of the Clean Air Act. This motivated manufacturers to generate energy-efficient products while also reducing greenhouse gas pollution.
How is Energy Star Testing Done?
Energy Star labeled products undergo third-party testing in an EPA-recognized lab. Energy Star products will also be subjected to "off-the-shelf" tests throughout the year to ensure manufacturers produce energy-efficient appliances.
Underwriters Laboratories (UL)
Products marked "UL" pass safety standards. You'll find the UL symbol on several small appliances like vacuums, irons, and HVAC systems.
What are Underwriters Laboratories?
Underwriters' Laboratories is a global independent non-profit organization that provides a wide range of product safety certifications. The UL tests products in nationally recognized testing laboratories.
Who are Underwriters Laboratories?
Underwriters Laboratories test, certify and inspect products to ensure they are safe for the workplace and your home. UL has been working hard to improve safety standards since the 1800s. The company developed safety standards for air conditioners, cell phones, and smoke detectors. The company also sets safety standards for upcoming technologies.
How does testing work?
Various tests are performed to ensure the product meets safety specifications to become a UL product. UL operates in 100 plus countries and has published over 1,500 safety standards.
Their stamp of approval is on more than 22 billion products. When it came to pinning down an exact testing procedure, it was complicated. However, all Underwriters Laboratories -certified items meet the company's latest safety standards. These tests were developed with the help of manufacturers, consumers, government officials, and inspection authorities.
Canadian Standards Association (CSA)
What is the Canadian Standards Association?
CSA is a non-profit organization that provides standard mechanical tests and certifies electrical, plumbing, or gas equipment for the safety of the products manufactured in Canada. CSA mark qualifies for a UL mark.
Who Is the CSA?
CSA's mission is an organization to enhance the lives of Canadians through the progression of standards in the public and private sectors. They are leaders in standard research, education, advocacy, and development. They developed management standards with more than 10,000 members. Its mission is to improve safety, health, environment, and economic efficiency in Canada and worldwide.
How is it Tested?
According to csagroup.org:
"Comprehensive evaluation and testing: Besides safety, performance, and energy-efficiency testing, our diverse services include cybersecurity, functional safety, and certification for global markets."

"Speed to market: "CSA Group provides the rapid, reliable certification and testing services you need to get your household appliance products out to market quickly."

"Cybersecurity expertise: Our knowledgeable team of cybersecurity experts knows how to identify and help resolve the vulnerabilities and risks of connected household appliances."

"Global reach: No matter where you manufacture or sell your products, you will work with knowledgeable technical representatives from our network of international offices and laboratories."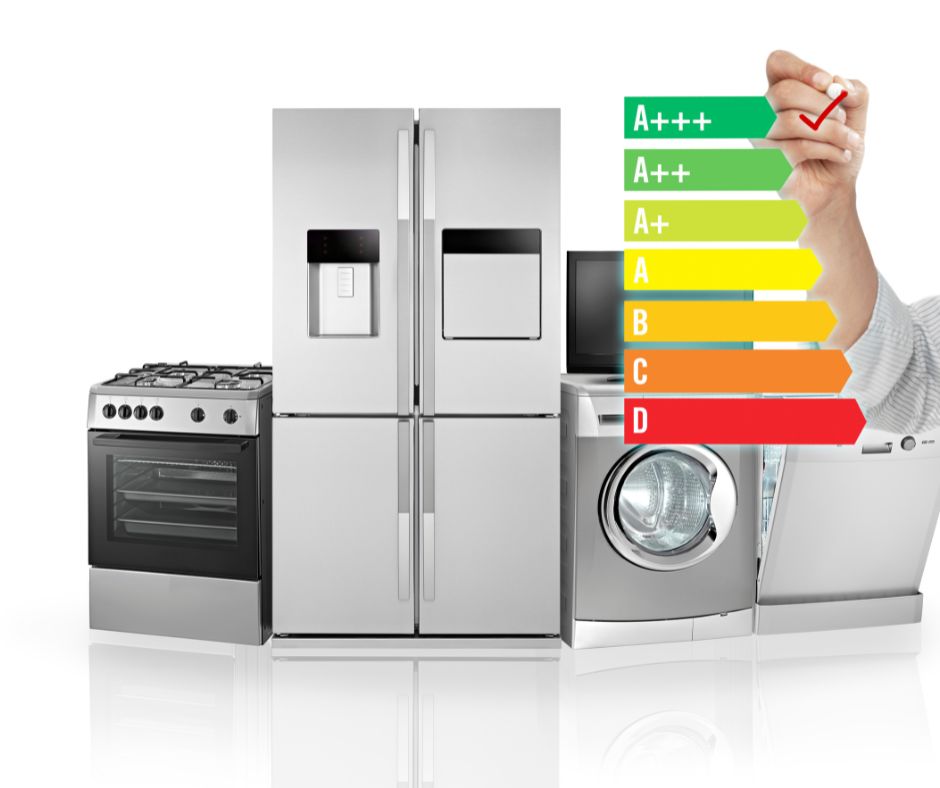 National Sanitation Foundation (NSF)
The national sanitation foundation is an independent non-profit organization that will test how the equipment is designed and ensures how it is constructed and promotes food safety. They set standards associated with health safety and sanitation.
The NSF label will be on products that pass public health standards. Many small appliances are NSF-certified. Regarding larger machines, washers and dryers reduce almost 100 percent of allergens and microorganisms. 
What is the NSF?
"NSF International is dedicated to being the leading global provider of public health and safety-based risk management solutions while serving the interests of all stakeholders, namely the public, the business community, and government agencies," writes NSF International. "Our mission is carried out by over 2,100 global employees, including microbiologists, toxicologists, chemists, engineers, environmental and public health professionals." -Reported by Digital Trends.
Who is NSF?
The National Sanitation Foundation was founded in 1944 to standardize sanitation and food safety requirements. In 1990, they expanded their audience to the global community, and their missions remained the same.
How is the testing done?
Products must undergo third-party testing to receive an NSF label. The certification changes depending on the product but typically involves a product test and a manufacturing facility inspection. Annual and unannounced plant inspections ensure all products marked with the NSF label adhere to strict food safety standards.
Electrical Testing Laboratories (ETL)
What are Electrical Testing Laboratories?
ETL goes beyond testing and certifying products. Their wide-ranging network and state-of-the-art facilities provide customers with innovative assurance, inspection, and certification services.
ETL provides a systemic approach when it comes to supporting its customers. To list a few, they make efforts in each area of their operations, raw materials sourcing, components suppliers, manufacturing, and consumer management.
Who is ETL?
ELT is an organization that tests product safety and performance. Intertek Testing Services acquired ETL (ITS), founded in 1996, and is a global product safety certification organization.
How is it tested?
From lab testing to regulatory compliance, and with over 130 years of experience, the experts at global resources are ready to meet testing, timeline, and product needs. As regulations change over time and technology is created or innovated, their knowledge and expertise ensure your products meet ever-changing demands.
ADA Compliant
ADA Compliant stands for Americans with Disabilities Act. The Products labeled as ADA compliant are easily accessible for people with disabilities.
Appliance Certification Marks Note:
U.S. safety requirements may be slightly different from Canada. So, you may see letters outside the logo. This usually indicates that the products meet the needs of a specific region.
For Appliance Certification Marks and More Helpful Information
Gulf Coast Appliance Repair is here to help you install all your appliance needs. We will also help you understand appliance certification marks if you still have any questions. Contact us here at Gulf Coast Appliances. We look forward to serving you.