New Appliances Can Positively Affect Property Value
So, you have decided to move to a new place. You have done all the necessary repairs to the home and maybe even painted a room or two. What now? How about those old appliances? Yes, we know they worked fine for you, but are they what a new owner would want? Often, they are not. With such an investment in a home you are leaving, you need to know whether or not replacing appliances will help or hurt property value and your bottom line.
We invite you to check out this list of things that hurt property value. In the meantime, let's figure out how you can replace appliances to make a difference in your home's sale.
Replacing Your Home Appliances
Today's new appliances can update the entire feel of a kitchen. After all, the kitchen is the hub of the home, carries the most expense, and is usually the first thing buyers judge. In the past, anything not built in would go with the sellers, but nowadays, people choose to replace appliances to increase home value.
Out-of-date appliances will give the buyer a wrong impression of the home. It is the one room that can make or break a sale. Buyers know they have to begin using the kitchen on day one, and they do not want to tackle that project right away. If the kitchen is sparkling and gorgeous, other imperfections in the home are often overlooked.
The Look
The design or look of the kitchen is essential. When you design the kitchen, you will want to make sure everything is neutral colors. That way, the new owner can see themselves adding their personal design touches. An old off-white refrigerator or stovetop will be off-putting to a potential buyer. Upgrading to a new appliance will make them feel the place is all new and ready to make into their home.
One additional note, today's buyers prefer stainless steel or black stainless. Any other color will indicate age.
The Style
French doors with the water dispenser on the outside seem to be the preferred style of refrigerator today. Likewise, the slide-in stove with front controls is the popular version of the stove and oven combo. These slide-ins appear more built-in and will increase the value of the kitchen. If you have the room for a double oven, that is a bonus.
Remember, you will want to try to purchase all of the appliances in one brand so they all match.
High Tech Appliances
High-end appliances like smart refrigerators are a bonus in increasing the "wow" factor on an initial look at the home. They are not necessary but may end up tipping the scale in favor of a purchase.
Energy Efficiency
Energy efficiency is the key here. Presenting new appliances is good, but if they are Energy Star certified, that is even better. Folks like thinking they are doing a good thing for the environment, and they will really appreciate the savings on their energy bill. This may just be a selling point to add to the list of home upgrades.

Laundry Room
Don't forget the washer and dryer. These can be powerful add-ons in the negotiation process. Or they can come with the house. Matching laundry sets with high-efficiency and front-load are a bonus.
Appliance Value and Property Value
If you are selling your home, you want to make money, not spend it. We get it. However, paying a little may help you gain a lot in the sale. So, being choosey about the decisions you make on appliances is wise. If you can, time your purchase near a shopping holiday like Labor Day o, Fourth of July, or Black Friday. Watch out for rebates and special offers. Getting the best value for your property is the goal.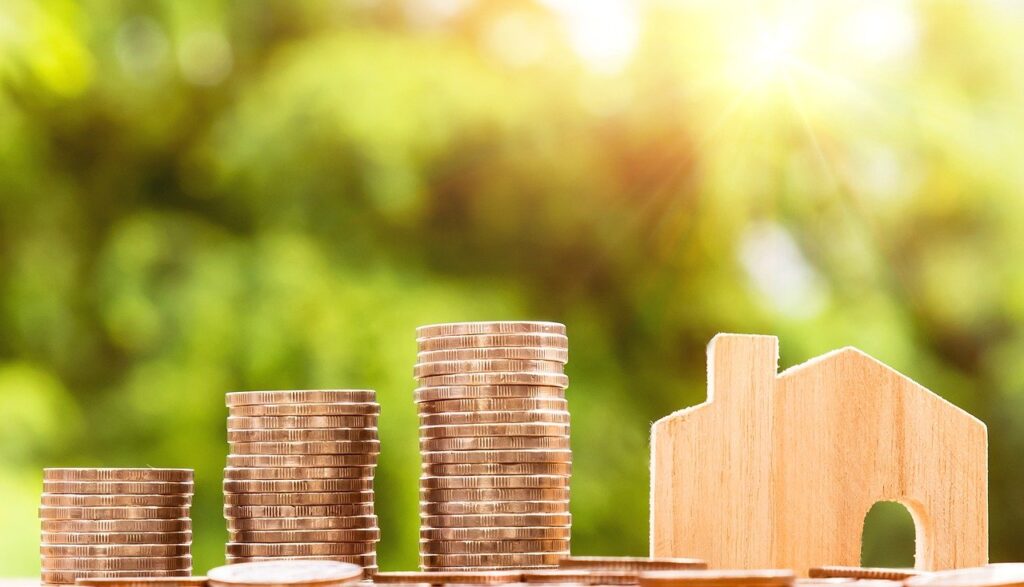 Gulf Coast Appliance Repair Cares About Your Property Value
If you are moving out and need help with appliance repair, we at Gulf Coast are here for you. We know the inspection will catch every little issue the home has, so don't let a faulty appliance ruin your closing. And if you choose to replace all the appliances, you can have Gulf Coast come out and install them all at once, so you don't have to wait on multiple installers.
Gulf Coast Appliance Repair cares about your home property value. We would be delighted to give you our in-person advice to increase your property value. If you want to know your property value as it stands, try this link: What is My Home Worth. Then contact Gulf Coast Appliance Repair for repairs to the appliances in your home as well as in the new place!