Are you researching a new oven for your home? Or do you have a convection oven in your current home and are unsure of the difference between conventional and convection ovens?
Many people are not educated about the differences between the two ovens. You may have heard that convection ovens are a bonus in a new home, but what makes them so great?
In this blog from Gulf Coast Appliance, you'll discover what makes these two ovens different. That way, if you are considering replacing your oven or looking at a home with a fancy new convection set-up, you'll have the facts to make the best decision for you and your family.
Conventional and Convection Ovens
The difference between conventional and convection ovens is mainly the air circulation. Convection ovens can preheat and cook faster than traditional ovens using a fan and exhaust system that circulate the air.
Conventional ovens are the traditional oven you find in most homes. Instead, it uses a heat source at the bottom and a broiler at the top. Therefore, placing a dish on the bottom rack will heat it quicker. That's why it's often recommended to put the pan on the center rack for even baking.
Additionally, most convection ovens have a button to activate the convection setting. Otherwise, they can be used the same as conventional ovens, giving you the best of both worlds.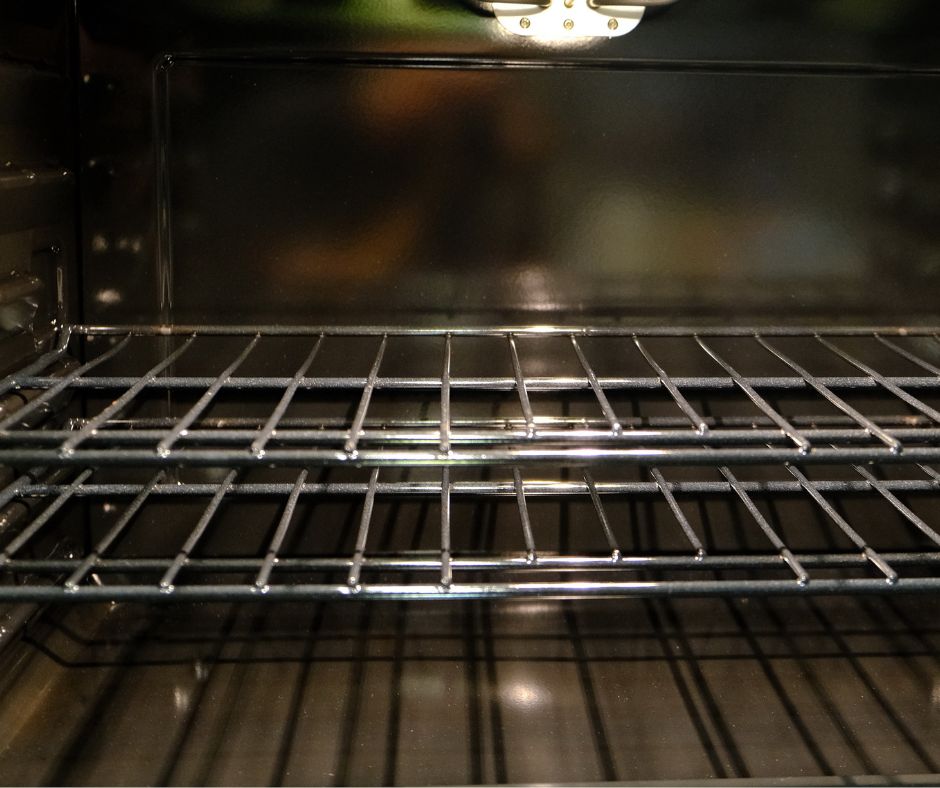 6 Key Differences Between Conventional and Convection Ovens
Let's dive into the primary difference between conventional and convection ovens. In the following sections, you'll learn more about what sets these two apart.
1 | Primary Uses
A convection oven is best for browning, roasting, and quick baking. It circulates air, which results in a steady, dry temperature. This means that foods will cook faster, and the surface of the foods will be dry. Convection ovens are excellent for roasting vegetables with a beautiful golden brown outside and soft and delicious inside. They also work very well for evenly cooking meats.
Say goodbye to the beef roast with bits of overcooked meat. Instead, use a convection oven that will produce an entire meal cooked to perfection. Just be sure to check your dish more often than you would with a conventional oven. Especially if you are new to convection cooking, it may take some time to get used to quick heating.
On the other hand, a conventional oven is best for producing baked goods. Bread, cakes, and cookies may rise a little too quickly in a convection oven. Plus, they often become dried out when you really want soft and moist results. Furthermore, you want to avoid using convection ovens or settings when baking delicate foods, like custards, pastries, and cheesecakes. Covered dishes also have much success in conventional ovens, like casseroles and braising.
2 | Heat Circulation
As mentioned before, the main difference between conventional and convection ovens is how the heat is circulated. A convection oven has a fan that continuously circulates air through the oven cavity. Because air is continually circulated, convection ovens produce much more consistent and even heat than regular ovens.
Both conventional and convection ovens can be heated with electricity or gas, but the heat distribution differs. The heat source in a standard oven is stationary, usually radiating from a heating element at the bottom of the appliance. In contrast, a fan circulates the hot air in a convection oven.
For traditional ovens, the air passively circulates because there is no fan to force the air to flow throughout the oven cavity. The passive airflow in a conventional oven can result in uneven heating, especially if the heating element on the top heats at a higher temperature than the lower element.
3 | Energy Use
Convection ovens are more energy-efficient than most conventional ovens because the convection setting causes the food to be ready more quickly, which requires less energy than the normal setting.
In fact, a convection oven will bake about 25% quicker than the alternative.
4 | Pack Your Oven Full
You can pack a convection oven full because it circulates air throughout the oven resulting in even cooking, even when you use all three racks.
For example, imagine you are baking hundreds of cookies for a big event coming up, like a birthday party, wedding, or graduation celebration. If you use a traditional conventional oven, you'll have to either bake one cookie sheet at a time or place two batches of cookies in the oven and hope they come out similarly.
When you use a convection oven, you can squeeze many batches of cookies into the oven cavity. Because of the air circulation, every cookie will bake evenly. That way, you have hundreds of perfectly soft cookies for your big event!
5 | Recipes
Most recipes you'll find are written for conventional ovens because they are more common than modern convection ovens. However, suppose you have a convection oven when the recipe is written for a more traditional appliance. In that case, there are simple adjustments you can make to still be able to use the recipe.
It's recommended to subtract 25 degrees from the temperature setting provided. Additionally, multiply the time listed by 0.75. For instance, with a suggested cook time of 40 minutes at 325 degrees Fahrenheit, you'll put your dish in the oven for 30 minutes at 300 degrees instead.
That being said, each oven is a little different. So, you should check on your food regularly while baking to keep it from overcooking.
6 | Cost
Regular ovens tend to cost less than convection ovens, so they're a good option if you're on a tight budget. However, energy use is one of the primary differences between conventional and convection ovens. Convection ovens use significantly less energy. So, you can expect lower energy bill costs when you opt for convection over conventional.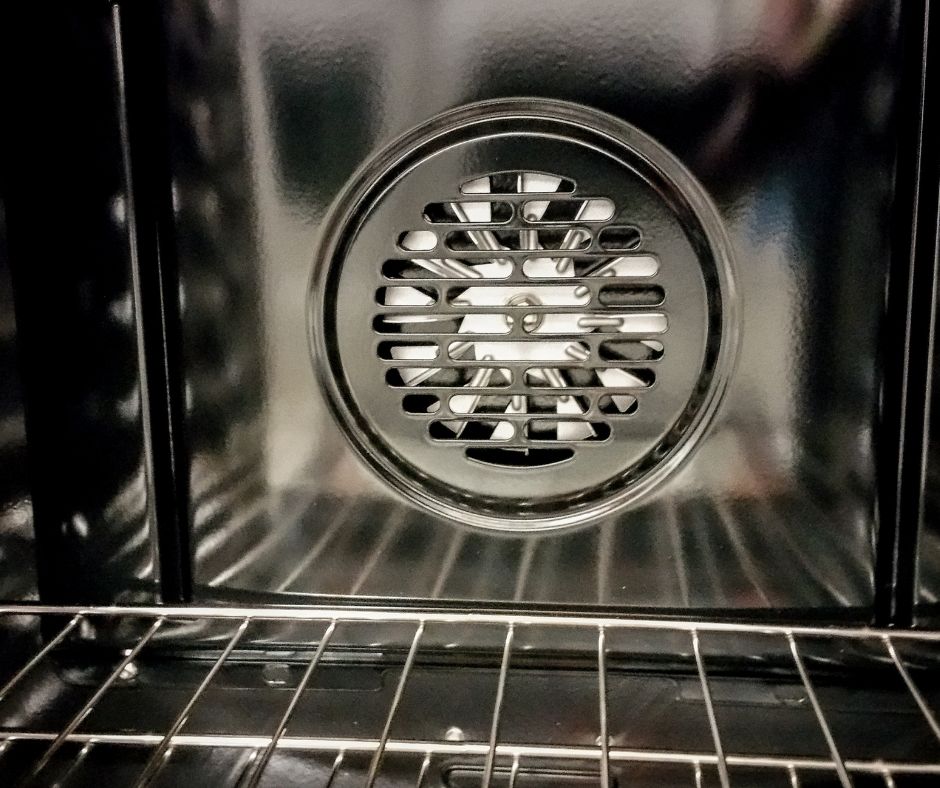 The Difference Between Conventional and Convection Ovens: Choosing the Right Oven for Your Home
You have several options when looking for the best oven for your home as far as functionality. First, you have true convection ovens and true conventional ovens. Then, there are conventional ovens with convection settings and convection ovens with conventional settings, allowing you to switch between the two styles.
To make the best decision for you and your family, we provide a brief overview of the benefits of both conventional and convection ovens:
Conventional Oven Benefits
Most recipes are written for traditional ovens

Familiar simplicity

Best for baking cakes, breads, and other delicate desserts

Less pricey up-front
Convection Oven Benefits
More even cooking

The ability to cook on multiple racks without compromising quality

Produces golden brown and crisp outsides

Quicker cook times

Preheats fast

Energy-efficient
Is Your Oven Functioning Properly?
If your appliance is not working at peak performance, a repair might be required or at least a service check. Make sure to call an experienced quality appliance and repair specialist who will restore it to top condition.
Gulf Coast Appliance Repair is the local appliance repair company that you can count on. For 10+ years, our family-owned business has served customers in Pinellas County.
We specialize in repairing appliances, including refrigerators, washing machines, dryers, stoves, dishwashers, and much more. Call our appliance and repair service at 727-513-7825 to get the job done and schedule your appointment.