When you own a home, it comes with expenses you can anticipate and some you won't– like an issue with your new washing machine. You wouldn't expect it to break down because it's new. So, this begs the question; is an appliance extended warranty worth it? Let's go over a few things with Gulf Coast Appliance Repair and see if it makes sense to make that investment or not.
You see, if you have an appliance warranty, you can get the coverage you need to have your appliance repaired or replaced if it stops working within the time range of the warranty. That is the apparent benefit.
Others say getting an extended warranty isn't worth it because new appliances hardly break down as soon as you get them. Now, this may be true, but it does happen. So below, let's compare the pros and cons of having an extended appliance warranty.
Then, if you have any further questions, feel free to give Gulf Coast Appliances a call.
What's an Extended Appliance Warranty?
It's common to receive an extended appliance warranty when you buy a new, significant appliance for your home, like a washer and dryer, dishwasher, refrigerator, oven, and more. Depending on the manufacturer, the terms of the warranty will vary along with the make and model.
Most warranties will pay for the repair or replace your appliance if there is a manufacturing defect. The essential factor is that you're protected if you cause any damage in any way.
Usually, appliance warranties are included in your purchase with no additional fee. Additionally, and for an extra fee, you can add the extended warranty.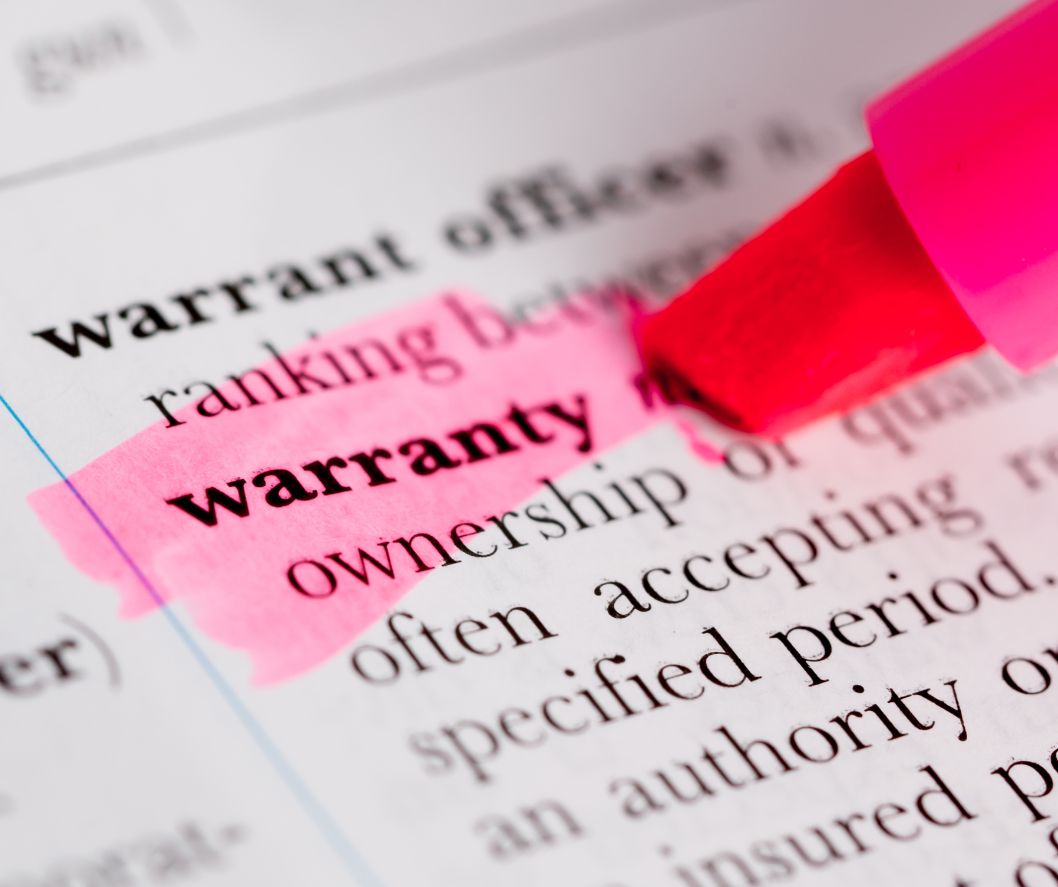 The Cost of Extended Warranty
Typically the cost for extended appliance warranties is between $20 and $500 per year. Extended appliance warranties are usually available through the retailer, third-party companies, and the manufacturer, making it possible to keep your options open and shop around.
The cost for extended appliance warranties will change based on different factors, such as the warranty provider, appliance type, and coverage. Generally, the more expensive the appliance is, the more you can expect to pay for an extended warranty.
Suppose you decide to purchase an extended appliance warranty and come in contact with a situation where your appliance needs to be repaired or replaced. In that case, you should get help from an expert appliance repair tech like the ones here at Gulf Coast Appliance Repair. 
This also helps eliminate the guessing game of not knowing what kind of work you need and whom to call to get your appliance running like new again.
Home Warranty VS Extended Warranty
Home warranties also offer other alternatives if you're interested in appliance repair coverage. The type of protection that's provided by home warranties and extended appliance warranties is similar for individual appliances as well. 
However, the benefit of a home warranty compared to extended appliance warranties is that the home warranty is able to protect multiple appliances rather than just one.
This comes at a more significant cost, around $200 to $700 per year—and you will want to read the home warranty provider's terms, conditions, and reviews to determine the best option.
The Pros of an Extended Appliance Warranty
Aside from buying your house, new appliances can be one of the higher costs of owning a home. Suppose you do choose to buy a shiny new appliance. In that case, it can bring you peace of mind knowing that repairs and replacements are far few in between and that you have replacement coverage if needed. 
With extended appliance warranties, you have more control over the amount of time you have for the appliance to be covered by warranty.
Another great reason to purchase an extended appliance warranty is that you can make the warranty last as long as you want. When your appliance only has a standard manufacturer warranty, your time is limited to their warranty terms. 
So, suppose you choose to opt out of the extended warranty. In that case, you must go through the manufacturer, get a third-party service provider, or the retailer to get coverage.
The Cons of an Extended Appliance Warranty
Even though extended appliance warranties can offset the costs associated with appliance replacement or repairs, there are limits to most agreements. So always be sure to read the paperwork– know the terms and conditions before committing to the warranty.
Limitations to one Appliance– To be clear, the most significant difference between an extended appliance warranty and a home warranty is the extended option only covers certain appliances. Home warranties can protect numerous devices and systems under the same plan.
Coverage Limitations– Extended appliance warranties cover a broad range of repairs, like dryers, dishwashers, and more. They can even cover the cost of replacement if the appliance cannot be fixed. Although, the warranty will not cover repairs if the damage is accidental or due to the user's error.
Still, nearly a third of consumers have purchased a warranty for exercise machines and major appliances. "Today's appliances are fairly reliable," says Dan DiClerico, a home expert with HomeAdvisor.com (and a former editor for Consumer Reports). "The chance that your refrigerator or dishwasher actually needs a repair during the extended warranty period is pretty low."
DiClerico says that even if an appliance breaks, the cost to fix it probably won't be much more than what you'd spend on a warranty. "The numbers aren't favorable toward paying for the extended warranty," he says.
You May Never Need a Repair- Extended appliance warranties are typically a money-making tactic for businesses. This means, statistically, you are likely to spend more on your warranty than you would need for coverage. 
Another alternative to an extended warranty is to put money aside each month that's only for appliance repairs. This method takes dedication and may not work for everyone.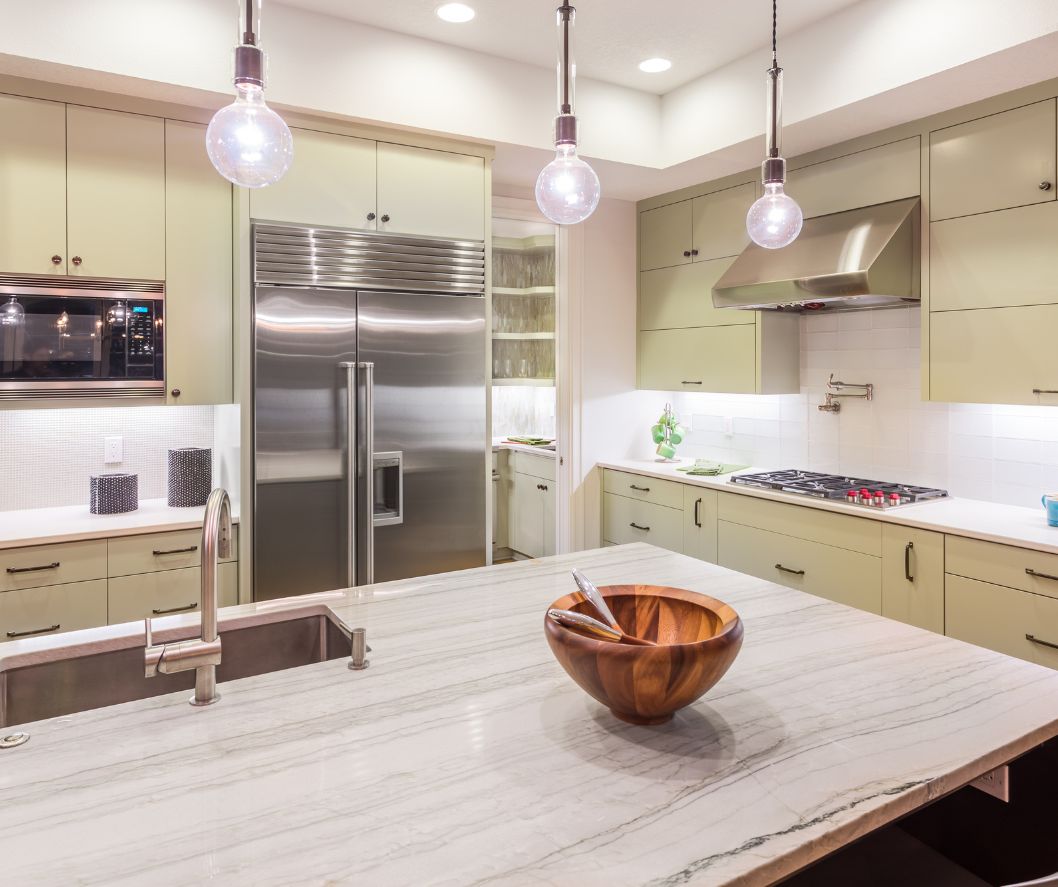 Things to Consider
Understanding the Manufacturer's Warranty- Federal law requires that you have access to a manufactures warranty before you decide to buy your new refrigerator. Furthermore, they want purchasers to read the warranty paperwork, discover the terms, which typically last 90 days or so, know what the warranty covers, and whether or not the company will replace and or repair the appliance or refund the money.
Other manufacturers will repair the product after the warranty has ended just because of good customer service, so it's always worth giving the company a call. Also, remember that some extended warranties will be double coverage, so go over the paperwork to ensure you're not paying for something you already have.
Consider Cost of Repair- For large appliances, extended warranties can cost around $130, and for small appliances, $20. It only costs a little more to repair the item without a service plan that you must pay monthly. In rare cases, some warranties will require you to hit a deductible before they cover the cost of your claim.
Check Credit Card Warranty- If you bought your product with a credit card, check to see if your credit card company offers an extended warranty. Some do for a period of up to a year or longer. If you are unsure if your credit card provides this service, call customer service to find out. You can also use a banking app to determine the terms and conditions before you make a purchase.
Buy High Quality- Before buying your products, do some research to understand the product better and what product quality you will get. High-quality items are less likely to break down and need maintenance or a maintenance plan. You can learn more about a product's reliability by reviewing Consumer Reports' ratings and product reliability information online.
Beware of Fine Print- Extended appliance warranty coverage may be more complex than you think. These kinds of warranties often include many exclusions that make the coverage less useful. For example, coverage companies might deny a claim if you haven't followed the routine maintenance in the warranty paperwork.
The warranty could also require you to take your appliance to a repair shop for service and not even be anywhere close to you or convenient.
According to Consumer Reports, "about 1 in 5 consumers who use an extended warranty are dissatisfied with the repair, and service can take a long time or require multiple tries to get it fixed. There's also the risk that the warranty provider will go out of business."
Gulf Coast Appliance
If you are left in the dark, not knowing what to do with your broken appliance, feel free to give us a call so we can come out and assess the problem for you. Our trained technicians here at Gulf Coast Appliance Repair will get your appliance running like new in no time.