The friendly technicians at Gulf Coast Appliance Repair have put together this list of almost all foods that do not go in the refrigerator. We know how much you count on the fridge to keep last night's leftovers fresh. And when Nana makes her famous homemade preserves, you want them to last as long as possible.
And don't get us started on the freezer. There are so many things you can keep for even longer when kept frozen for a short time. Ever wonder how humans survived the days without the refrigerator? However, your home refrigerator was not created equal for all types of foods.
That "clean out day" when you have to throw away the wilted veggies, and the ruined foods seems like such a waste. Everyone dreads that day coming around. But there are ways you can avoid losing a lot of that food.
Were you aware that the fridge you use to keep all your family's food fresh can actually harm certain foods? It is true. And while some labels may read "refrigerate after opening," not all foods have labels. In fact, the list may surprise you.
For our purposes here, we will break the foods down into three categories.
Veggies and Fruits
Baked or Dry Goods
Condiments and Spices
Then, if you have an issue with your refrigeration or any other appliance in the home, please feel free to contact us with questions or for a repair.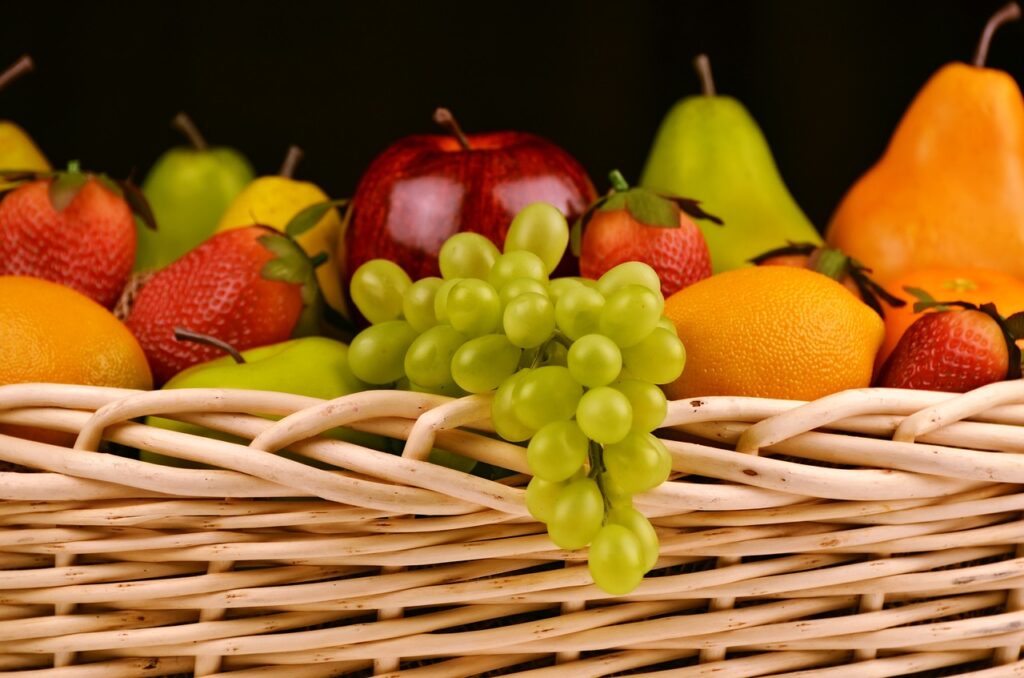 Not All Veggies and Fruits Go in the Refrigerator
Every fridge comes with two crisper drawers: one for vegetables and one for fruits. But not all fruits and vegetables are best kept in the refrigerator. You know there is nothing worse than going to the old icebox only to find your bread stale or your fruit rotten. Yuck. Avoid these mishaps with the following suggestions from Gulf Coast Appliance Repair.
Fruits
Bananas must be room temp. If refrigerated, bananas will ripen the fruit too quickly and increase decay.
Apples are beautiful in a bowl on the counter. They should only go in the fridge to keep longer or crisp for eating.
Berries are best on the counter if you will be eating them soon. After all, they grow in the heat of the sun. However, if you need to keep them a bit longer, store them dry in the fridge not to become mushy.
Stone Fruit like peaches, apricots, nectarines, plums, and more are best left in a bowl, looking delicious. They can go in if you need to keep them longer.
Melons, when whole, are kept on the counter. The fridge will make them turn to mush. After cut, they can go in the refrigerator.
Avocados are creamier when left out. They can be refrigerated to keep a bit longer, in any case.
Tomatoes are best on the counter too. The fridge makes them mushy too fast and dulls the flavor. And when a bit of the vine is attached, the tomatoes keep longer. But when cut, they will have to go in the cold.
Veggies
Butternut squash can be stored in two ways. It can stay on a shelf or the counter, or it can be cut into cubes and frozen. The refrigerator will rapidly rot the squash. You don't want that.
Onions go in the pantry until you cut them up. The refrigerator has humidity that makes them mold and get mushy. Once cut, they can go in the fridge, but make sure they are in an airtight container not to taint the other foods.
Garlic needs to be in a cool, dark area with a breathable container. Otherwise, the refrigerator dries the cloves out. But minced garlic does best in some olive oil in the fridge.
Potatoes keep their texture better when in a cool, dry pantry. If stored in the fridge, they will have a grittier texture and a strange sweetness.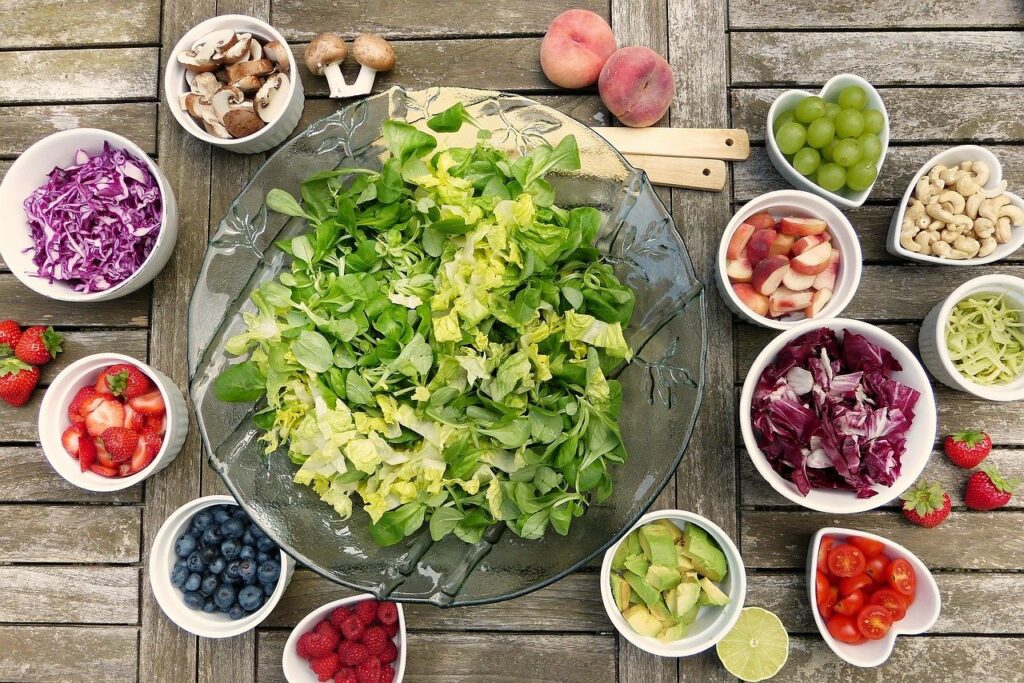 Certain Baked or Dry Goods Do Not Go in the Refrigerator
Bread should not go in the fridge because it will dry them out. Plus, the taste and texture are better when stored at room temperature. Use the freezer if you need to keep it longer.
Pastries are best on the counter in a brown paper bag. They get mushy when they are in the fridge.
Cakes are good on the counter for three to seven days. If they are placed right into the refrigerator, they will dry out, and the texture changes too. Only if the cake is topped with whipped cream or cream cheese do you need to refrigerate it.
Chocolates are a big no-no in the fridge. The temperature in there can alter the flavor, texture, and color of the chocolates. Not to mention, chocolate absorbs other foods' flavors. No one wants onion chocolates for dessert. When open, store them in an airtight container on the counter.
Nuts can absorb other flavors and take away from the nutty flavor you love. But you can freeze them to keep for a while.
Coffee picks up flavors from other foods in the fridge, and the cold air dries the oils in beans. The cold air and humidity destroy the taste of the coffee. Keep that coffee safe in an airtight container.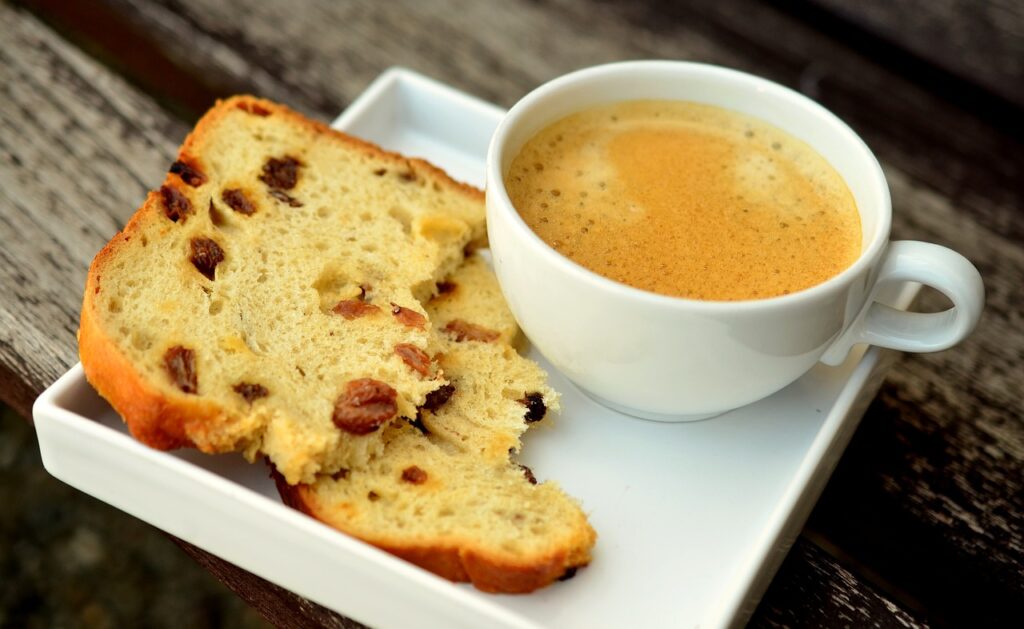 Condiments and Spices Are Not All Best Kept in the Fridge
Fresh Herbs that are not dried should be kept in a glass of water on the counter for best results. The fridge dries them out and wilts others.
Dried herbs go in the spice pantry as with other jars of spices.
Syrupneeds to be room temperature for those warm, yummy pancakes and waffles. The high sugar concentration makes it too thick when cold.
Chocolate-Hazelnut spread is only spreadable when room temperature. It is acceptable in the pantry.
Honey is best on a pantry shelf. When it is refrigerated, the sugar crystals crystalize, and it is no longer useable.
Hot Sauce is a surprise to many home cooks. It will retain its heat better on the counter, and the vinegar keeps it from growing anything yucky.
Soy Sauce is plenty salty enough to keep any bacteria from growing. It can be stored on the counter (or on the table).
Oils will solidify in the refrigerator. They are fine on the pantry shelf.
Gulf Coast Appliance Repair Knows What Does Not Go in the Refrigerator
At Gulf Coast Appliance Repair, we have seen too many refrigerators emptied due to a faulty machine or power outage. But letting food that should not be in the fridge rot prematurely is a shame. And all the hints and tips on refrigeration do no good if the appliance is not working correctly.
Our caring, educational blogs, and personal attention are just a few of the reasons we are #1 in Pinellas County. We are a family-owned business, and we sure don't want your family wasting money on food that will go bad.
Our technicians repair all makes and models of refrigeration and freezers. Anytime you need a repair, we will come quickly to get that cooling machine back up and running and minimize the loss. With over ten years of experience and a stellar reputation, you can count on the expert service provided by each of your service team members.
So, don't waste all that food and certainly, don't suffer and deal with malfunctioning appliances. These devices are significant investments; make sure you aren't allowing just anyone to repair them. In Pinellas and Hillsborough counties, trust the Gulf Coast Appliance Repair professionals to get the job done right the first time.