Halloween's Appliance Repair Horror Stories
Modern-day appliances, like refrigerators and dryers, ovens, and such, are complex as they have many electrical parts. Due to the complexity and advancements made, it is all too likely you may misdiagnose the problem if you do repairs on your own. Don't try DIY repairs, or you may end up with Appliance Repair Horror Stories of your own.
Unfortunately, When this happens, you may make an expensive mistake that won't fix your appliance. Below you can find customers that made this mistake, resulting in our top appliance repair horror stories.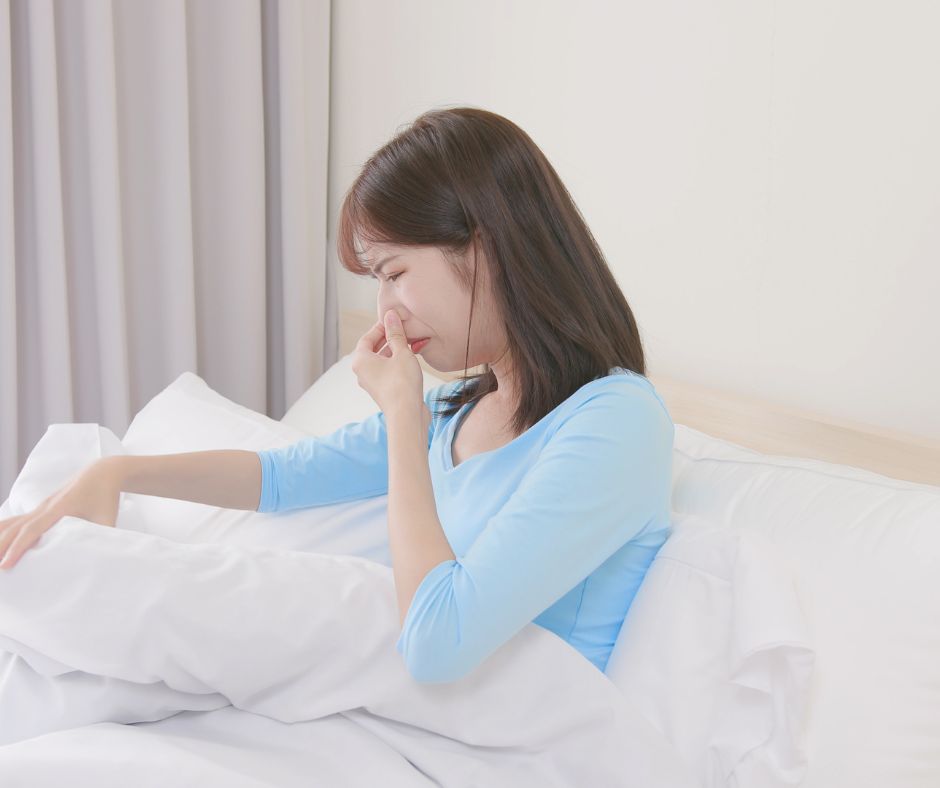 1| Sneaky Spin Cycle
A customer stated that she and her family were just about to leave for a fancy holiday vacation. She had their last load of laundry that they needed in the washer with all their underlayers and winter coats. When she went to check on the clothes, she heard that familiar sound of the washer being on the last spin cycle.
The washer started shaking uncontrollably and making loud banging noises. Then suddenly, it stopped spinning. So, she opened the lid of the washer to find it was still full of water with soap suds all over the clothes. The washing machine had died and their most essential clothes for the trip were not going with them.
Other reasons your washer may not be working:
Improper/ Slow Draining
Suppose your washing machine suddenly starts to drain slowly, and you start finding leftover water in the device after a cycle. In that case, it might not be as serious as it looks. We will check the filter and see if there are any blocks. Remember to carry out regular checks on the filter to ensure there's no build-up of dirt or grime.
Bad Smell
A smelly washing machine might not seem like a severe issue. Still, a stinky washing machine defeats the purpose of cleaning your clothes. This can lead to severe problems like corrosion down the line. Thankfully it's pretty easy to solve in most cases. Cold washes and liquid detergents usually cause smelly washing machines. When these two are combined, it can lead to a build-up of bacteria and grime. So, if you're experiencing this problem, run a hot cycle. If this doesn't work, please call your professionals at Gulf Coast Appliance Repair. 
Door Will Not Open
A washing machine's door was designed to be extremely airtight, so when you encounter one that won't open, it can feel like it will never open again. Luckily fixing the problem is not too hard. If water is still in your washing machine, you just need to set it on a cycle again to drain it, and a technician can fix the rest!
2| Spooky Oven Horror Stories
An elderly lady called her grandson to tell him that her oven kept turning off- beeping at random times and not thoroughly cooking her food. He questions her and thinks it's weird. I mean, she is getting older. He takes the day to go over to her house to check it out, and even he isn't sure what's happening. He calls a repair technician, and they get right to work to diagnose the problem.
Other common oven issues:
Door Won't Shut
If the hinges on your oven door are the reason for it not closing completely, you can typically hear or feel it. Worn or rusty hinges tend to squeal when used. Furthermore, the oven door requires a bit of force to move in any direction.
Range Burner Won't Heat
If one of your electric stove burners isn't heating, it could be a bad burner, a faulty switch, or a bad connection in the burner socket. To see if the problem is the burner, exchange the burner with one that you know works. If that doesn't work, we will take care of the issue, no doubt.
Not Heating to Correct Temperature
When your oven is heating but not reaching the set temperature, there may be an issue with the temperature settings, temperature sensor, or calibration. The solution to your oven's heating problems could be checking to make sure your oven is set to the proper unit of measurement.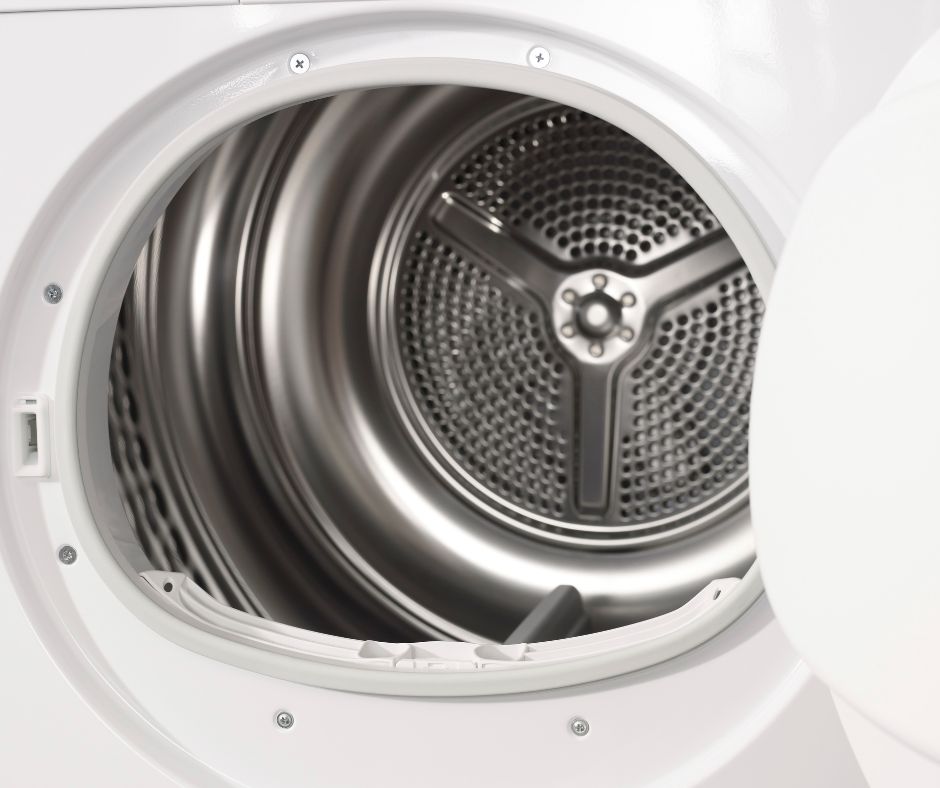 3| Daunting Dryer Appliance Repair Horror Stories 
There's a story from a lady upstate that called in to let an appliance repair company know that her dryer constantly runs. She stated the clothes get steamy, always feel damp, and don't dry completely. Still, her clothes never seem to get dry fully. Even when she leaves them in there for hours, which is not suitable for your appliance or your electric bill, she didn't know how else to dry the clothes other than laying them out, which also took a bit of time.
Common dryer problems:
Dryer Runs but Won't Heat
Common reasons for your electric or gas dryer not heating can sometimes be a tripped circuit breaker, clogged vent, and no gas flow. Other potential causes include a faulty thermal fuse and a broken heating element.
Dryer Makes Strange Noises
When your dryer is making odd noises, whether it's creaking or thumping, a worn-down roller is typically what breaks. When this part is no longer making a solid connection with the drum, you will start to hear a sound as the drum rotates. The part will need to be replaced entirely.
Not Turning on At All
The first issue we will check for when a dryer won't start is whether the power cord is properly plugged in or showing signs of damage. A dryer also requires a lot of electricity to run, so it could have tripped the breaker when pulling the necessary power.
4| What's That Smell?
A husband and wife called an appliance repair company because they went out of town to visit some family and returned to a stinky house. When they got home, an awful smell filled their house. They thought for sure something got under the house and died. When the technician got there, he smelt the stench from the house as soon as they opened the front door. He was a little nervous and was trying to hold his lunch down. They walked him through the house and then to the kitchen. The husband and wife directed him to their refrigerator, which was the culprit of this horrid smell. He opened the refrigerator door to find it went completely out, and their food spoiled.
Reasons your refrigerator may not be working:
The Motor is on, but The Fridge Isn't Cooling
If it sounds like the compressor motor is running or making noise, but the fridge isn't cooling at all, it's time to call Gulf Coast Appliance Repair. Be sure to ask if it's best to unplug the fridge while you wait for the tech to arrive. If everything in the refrigerator looks normal, but the cooling performance is poor, there are several things we will check for.
Your Fridge Has Stopped Cooling, but the Light is Still On
Common causes for this are something inside your refrigerator, making it overheat. You can unplug it for two hours and see if it comes back on, but calling an appliance repair service is in your best interest if that doesn't work. An appliance repair team will also examine the exterior coils to see if any build-up causes overheating.
5| Chewed Up Appliance Repair Horror Stories 
A technician went to a call about a leaking dishwasher. The homeowners said it has been fixed many times and just keeps leaking. He assured them he would find the problem. He found a chewed drain hose. This was a little odd to find, but there had to be a reason. He repaired the hose and went on his way. Three days passed, and he was called back to the house, where he found another chewed-up drain hose! As he was working, a mouse came out from under the cabinet. He said he jumped so hard. Come to find out, it was the son's pet mouse that had gotten out of its cage. This time a furry friend was the culprit of this dishwasher issue.
Common dishwasher problems we can fix:
Dishwasher Will Not Fill or Stop Filling
Dishwashers rely on a steady water source to operate at their optimum ability. Still, it's not uncommon to see dishwashers that do not correctly fill up with water or will not stop filling with water. The most common cause of issues is a defective water inlet valve, float or float switch can also result in a lack of water or too much water in the dishwasher. These components tell the appliance when it holds the proper amount of water and can malfunction thanks to debris or waste in the machine.
Dishwasher Will Not Drain
A dishwasher that's not draining can ultimately become a dishwasher that will flood. This is often because of a problem with the check valve in the dishwasher's drain sump. If the valve is not moving correctly, it should be replaced. It may also require a new drain sump or motor. But that is something that we will check.
Dishes Are Not Getting Clean
You can start by running a hot wash cycle using dishwasher cleaner with no dishes loaded in the appliance. This will typically flush grease out of your washer. When a technician comes out, we will check the unit's strain screen, door gasket, and sprayer arm and remove anything left in the unit.
Contact Us for all Your Appliance Repair Horror Stories 
Gulf Coast Appliance Repair is here for you in any appliance situation. Our technicians look forward to serving you with any replacements or repairs. Reach out to our friendly staff today to get scheduled.