When your household appliances start acting up, it's only a matter of time before you face a critical decision: Should you attempt a do-it-yourself (DIY) appliance repairs or seek professional help? 
It's a choice that can significantly impact your wallet, the appliance's lifespan, and your stress levels. 
In this article, we'll delve into the cost-effective approach to appliance repairs, exploring the pros and cons of both DIY repairs and hiring professional technicians. 
By the end, you'll have a clearer understanding of when to roll up your sleeves and when to call in the experts.
The Appeal of DIY Appliance Repairs
Cost Savings
One of the most compelling reasons homeowners consider DIY appliance repairs is the potential for significant cost savings. When you handle the repair yourself, you don't have to pay for a service call or professional labor. 
Moreover, you can control the cost of replacement parts, potentially finding more affordable options online or at local stores.
Immediate Action
DIY repairs allow you to take immediate action when an appliance malfunctions. You won't have to wait for a technician's appointment or deal with a prolonged period without a functioning appliance, which can be especially inconvenient when dealing with essentials like refrigerators or washing machines.
Learning Opportunity
For those with a DIY spirit, appliance repair can be a valuable learning opportunity. Tackling a repair project can enhance your knowledge of how appliances work and help you develop essential DIY skills. It can also be a satisfying experience, especially when you successfully fix a problem.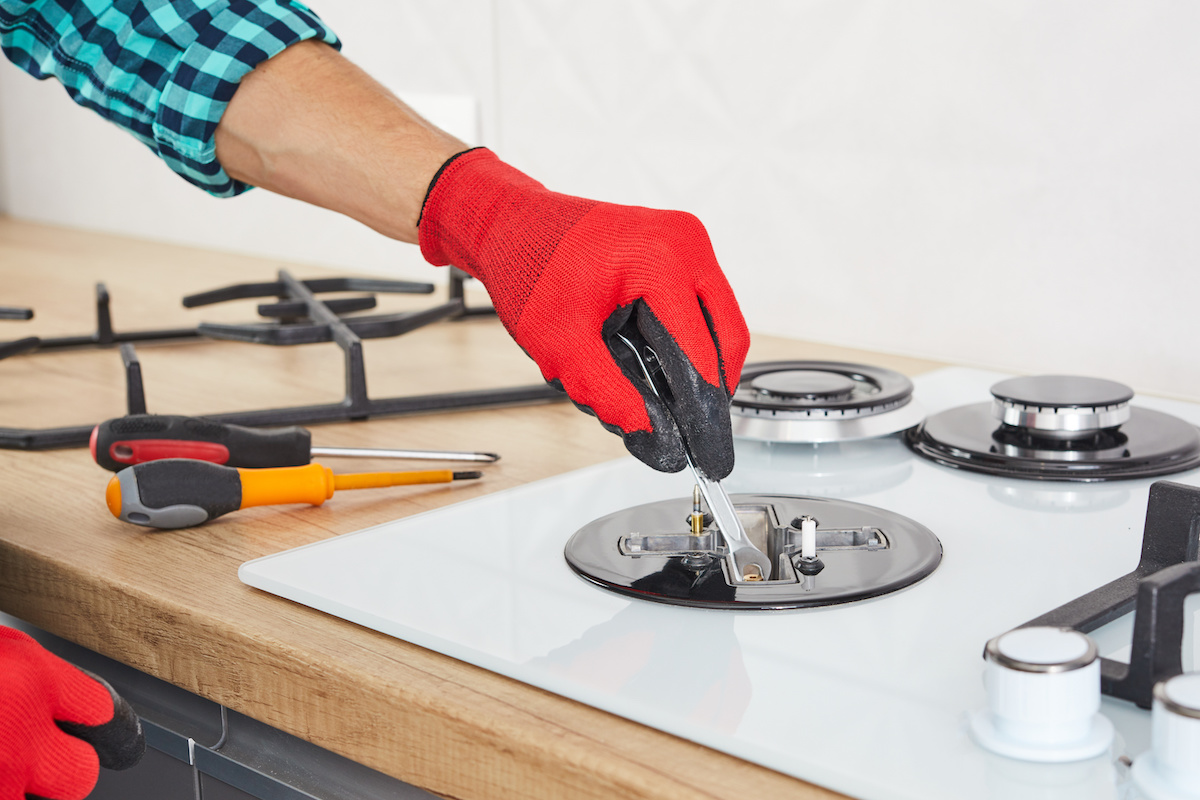 The Pitfalls of DIY Appliance Repairs
Lack of Expertise
While DIY repairs offer potential cost savings, they come with the risk of causing more harm than good. Unless you have a solid understanding of appliance mechanics and the specific issue at hand, attempting a repair can lead to costly mistakes. 
In some cases, a simple problem can escalate into a more complex one, ultimately increasing repair expenses.
Safety Hazards
Appliances, especially those with electrical or gas components, can be dangerous to work on without the proper knowledge and precautions. DIY repairs can lead to electrical shocks, gas leaks, or other safety hazards if not handled correctly. Professionals have the training and equipment to work safely.
Warranty Voidance
Attempting a DIY repair on an appliance that is still under warranty may void that warranty. Manufacturers often require that repairs be performed by authorized service technicians. If you tamper with the appliance yourself, you may lose the opportunity for free or discounted repairs.
The Value of Professional Appliance Repairs
Expertise and Experience
Professional appliance repair technicians undergo extensive training and have years of experience working with a wide range of appliances. They can quickly diagnose issues, provide accurate solutions, and perform repairs efficiently. Their expertise reduces the likelihood of errors and ensures the problem is correctly addressed the first time.
Quality Repairs
When you hire a professional, you can expect high-quality repairs that extend the lifespan of your appliance. Professionals have access to genuine replacement parts and the tools required to perform precise repairs. This means your appliance is less likely to experience recurring issues.
Warranty Protection
Professional repairs often come with warranties on both parts and labor. If the same issue reoccurs shortly after a professional repair, you're typically covered. This provides peace of mind and ensures that you won't be facing additional costs if the problem persists.
The Drawbacks of Professional Appliance Repairs
Cost
Professional appliance repairs can be more expensive than DIY attempts. You'll need to pay for the service call, labor, and the cost of replacement parts, which may be marked up compared to what you could find on your own. However, the added cost often comes with the assurance of a job well done.
Scheduling and Wait Times
Scheduling a professional appliance repair can sometimes be a bit of a hassle. Depending on their availability and your location, you may have to wait a few days or longer for a technician to arrive. This can be inconvenient when dealing with essential appliances.
Dependence on Others
Hiring a professional means relying on someone else to fix your appliance. If you enjoy the satisfaction of DIY projects or need a quick fix, you may find it frustrating to wait for a technician to become available.
When to Choose DIY Appliance Repairs
Simple and Safe Repairs
DIY repairs are suitable for simple and safe fixes that don't involve complex mechanisms or safety hazards. Examples include changing a refrigerator's water filter, replacing a dryer lint filter, or unclogging a dishwasher drain.
Budget Constraints
If you're on a tight budget and the repair is straightforward, attempting a DIY fix can be a reasonable choice. Just be sure to research the problem thoroughly and proceed with caution.
Learning Opportunity
For those interested in gaining new skills and knowledge, tackling small appliance repairs can be an excellent learning experience. Start with simple projects and gradually build your confidence and expertise.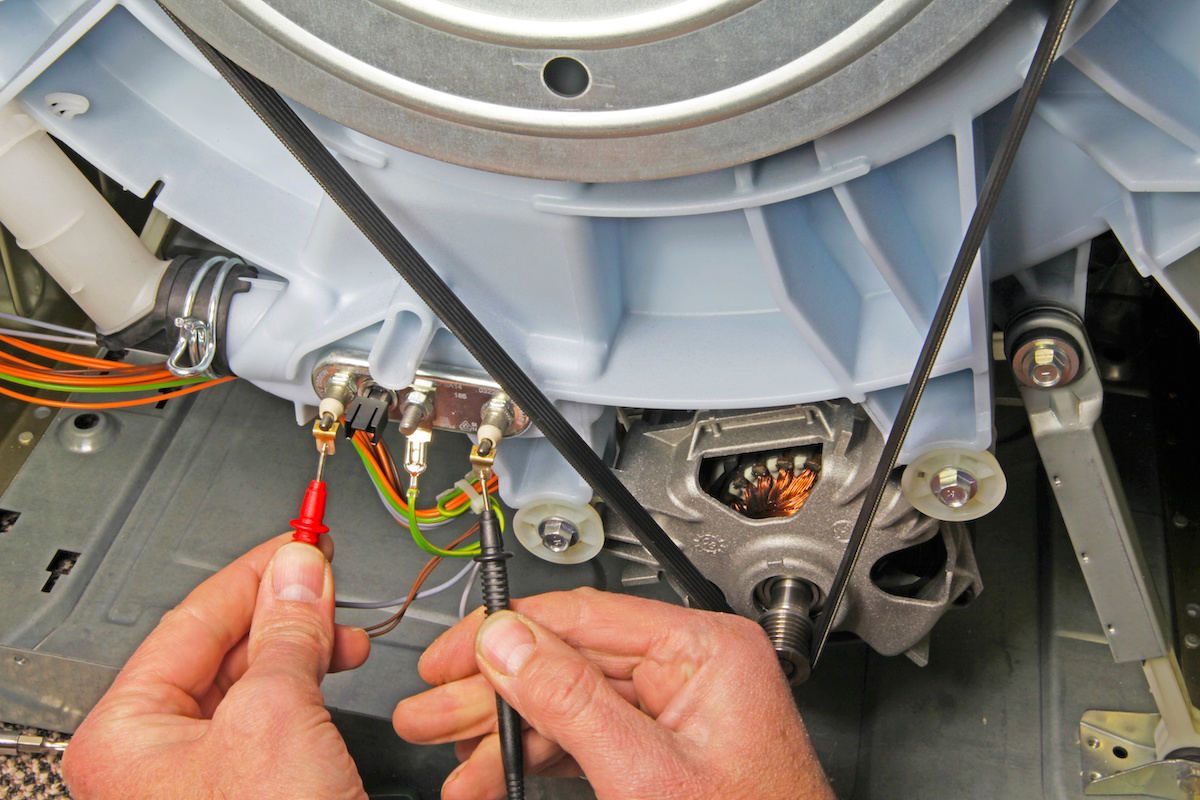 When to Choose Professional Appliance Repairs
Complex or Hazardous Repairs
Gas Appliances:

Repairs involving gas appliances, such as gas stoves, water heaters, or furnaces, should always be handled by licensed professionals. Gas leaks can lead to life-threatening situations, making it crucial to have experts with the right training and equipment diagnose and repair these issues

safely

.

Electrical Appliances:

When dealing with electrical appliances, especially complex ones like refrigerators or ovens, it's wise to call professionals. Faulty wiring or electrical components can pose significant safety risks, including electrical fires and electrocution. A licensed technician can diagnose and repair these issues while adhering to safety protocols.

Complex Mechanical Components:

Appliances with intricate mechanical components, such as washing machines or dishwashers, often require professional attention for repairs. These machines have numerous moving parts that can be challenging to disassemble and reassemble correctly. A professional has the experience to address mechanical problems efficiently without causing further damage.
Warranty Coverage
If your appliance is still under warranty, opting for professional repairs is usually the best course of action. Most manufacturers require that authorized service technicians perform repairs to maintain warranty coverage. Attempting DIY repairs on a warrantied appliance may void the warranty, leaving you responsible for all repair costs. To take full advantage of your warranty benefits, contact the manufacturer or an authorized service provider when issues arise.
Time Sensitivity
Certain appliances are integral to daily life and can't be out of commission for extended periods. In such cases, professional repairs offer a faster solution:
Refrigerator:

A malfunctioning refrigerator can lead to food spoilage and inconvenience. Professional technicians can diagnose and repair refrigeration issues swiftly, minimizing downtime.

Oven or Stove:

Cooking appliances are essential in most households. If your oven or stove is not working correctly, waiting for DIY repairs or parts to arrive can disrupt meal preparation. Professional technicians can often address these issues promptly.

Washing Machine or Dryer:

Laundry appliances are frequently used, and a malfunction can quickly lead to a pileup of dirty clothes. Professionals can diagnose and fix problems efficiently, reducing the time your laundry routine is disrupted.
Lack of Expertise
When you lack the necessary expertise or experience to diagnose and repair an appliance issue accurately, it's a clear sign to opt for professional assistance. Some problems may be challenging to identify without specialized knowledge, and attempting to repair them without the required expertise can lead to costly mistakes or even appliance damage.
Safety First
Safety should always be a top priority when considering appliance repairs. If a repair involves electrical or gas components or potentially hazardous situations, don't take risks. Hire a professional to ensure that the work is done safely and correctly. Attempting complex or dangerous repairs without the proper knowledge and precautions can result in accidents, injuries, or property damage.
Quality and Longevity
Professional technicians have access to genuine replacement parts and tools specifically designed for appliance repairs. Their expertise ensures that your appliance is not only fixed but also optimized for longevity. When you want a high-quality repair that extends the lifespan of your appliance and reduces the risk of recurring issues, professionals are your best choice.
Tips for Successful DIY Appliance Repairs
If you decide to go the DIY route, here are some tips to increase your chances of success:
Research Thoroughly:

Take the time to research the specific appliance issue, including common causes and solutions. Read the appliance's manual or online resources for guidance.

Safety First:

Ensure you're working safely, especially with electrical or gas appliances. Disconnect power sources and follow safety precautions to prevent accidents.

Use the Right Tools:

Having the proper tools for the job is essential. Invest in a good set of tools and follow instructions carefully.

Genuine Parts:

If you need replacement parts, opt for genuine ones from the manufacturer or reputable sources. Generic or off-brand parts may not fit or function correctly.

Don't Rush:

Take your time with the repair. Rushing can lead to mistakes and a less effective fix.
DIY or Professional Appliance Repairs, The Choice is Yours
In the debate between DIY appliance repairs and seeking professional help, there's no one-size-fits-all answer. The choice ultimately depends on the complexity of the issue, your comfort level with DIY projects, your budget, and the importance of the appliance in your daily life. 
While DIY repairs can save money and offer valuable learning experiences, professional repairs provide expertise, quality, and safety assurance. 
Whatever path you choose, remember that the key to cost-effective appliance repairs is making an informed decision that aligns with your specific needs and circumstances.
If you're searching for a quality appliance repair service, reach out to our team at Gulf Coast Appliances.