Appliances have become an integral part of our daily lives, making household tasks more efficient and convenient. However, appliances can break down or malfunction over time like any mechanical or electronic device. When this happens, it can be inconvenient and costly. To protect consumers from unexpected repair costs, many manufacturers offer warranties for their products. In this comprehensive guide, we will delve into the world of appliance warranties, providing you with essential information to help you better understand:
What appliance warranties are

Common types of appliance warranties

What is covered in an appliance warranty

What is not covered in an appliance warranty

How long appliance warranties usually last

What to do when an appliance breaks down
Let's dive in! 
What is an Appliance Warranty?
An appliance warranty is a contractual agreement between the manufacturer and the consumer that covers repair or replacement costs for a specific time frame after the purchase of the appliance. 
Warranties are intended to provide peace of mind to consumers, assuring them that if their appliance fails within the warranty period due to manufacturing defects or workmanship issues, the manufacturer will address the problem without any additional cost to the consumer.
Long warranties are typically a good sign because it means the manufacturer is confident in the appliance's design and lifespan.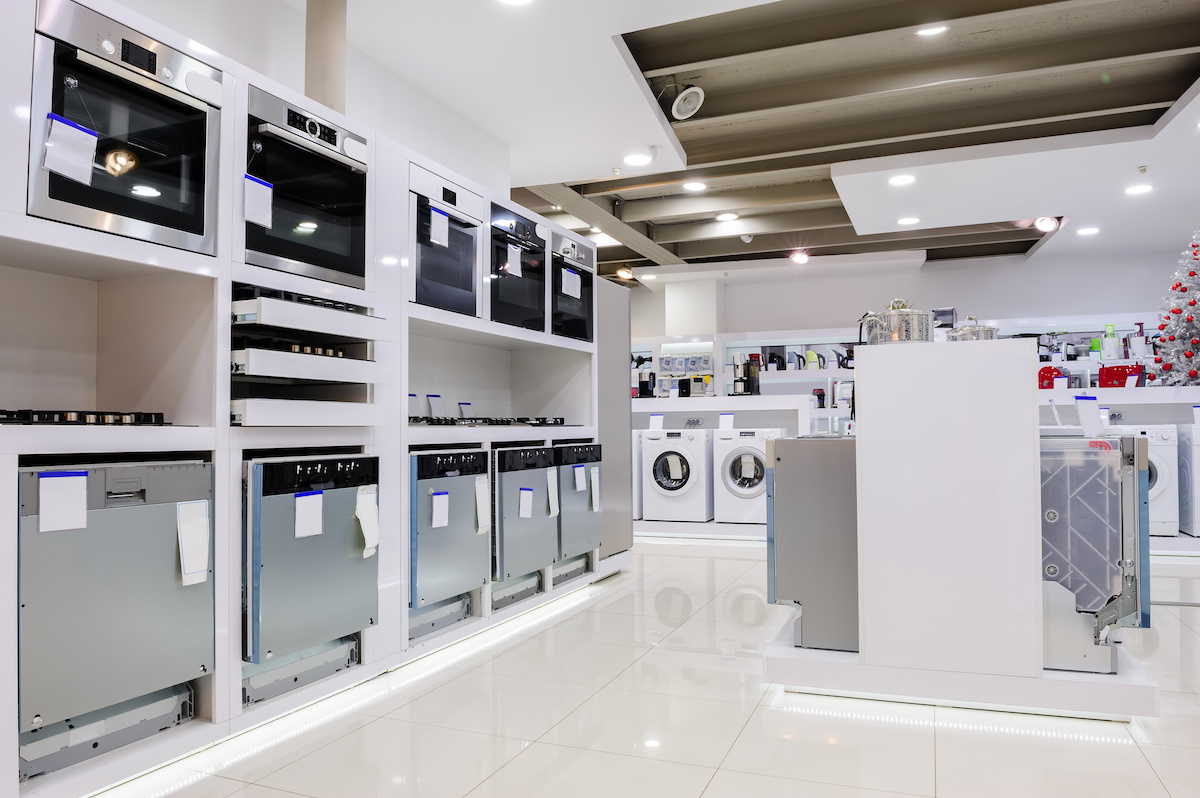 Types of Appliance Warranties:
There are two common types of appliance warranties: manufacturer's warranty and extended warranty. 
Manufacturer's Warranty
Most appliances come with a manufacturer's warranty that typically lasts for a specific time frame, such as one year or longer. These warranties often cover the cost of parts and labor necessary to repair any defects that occur under normal use and conditions. Manufacturers' warranties may vary depending on the appliance and the manufacturer's policies, so it is essential to read and understand the terms and conditions.
Extended Warranty
Extended warranties, also known as service contracts or protection plans, are additional warranties that consumers can purchase to extend the coverage beyond the manufacturer's warranty period. These warranties can provide coverage for a longer time frame or offer additional benefits, like coverage for accidental damage or in-home service. Extended warranties can be purchased from the manufacturer or third-party providers.
What is Covered in Appliance Warranties?
The coverage provided by appliance warranties can vary depending on the manufacturer and the specific terms of the warranty. Generally, warranties cover defects in materials or workmanship that affect the performance of the appliance. This includes problems with components like:
Motors

Electronics

Major functional parts 
For example, if your refrigerator stops cooling due to a faulty compressor, a warranty would typically cover the cost of repairing or replacing the compressor.
It's important to note that warranties typically do not cover damage caused by:
Accidents

Misuse

Neglect by the consumer 
In addition, some warranties may exclude coverage for certain parts or components. 
For instance, consumable parts like filters or light bulbs might not be covered under the warranty. Therefore, it is crucial to thoroughly read and understand the warranty terms to determine what is specifically covered for your appliance.
What is Not Covered in Appliance Warranties?
While warranties aim to protect consumers, there are certain instances where they do not provide coverage. It is essential to be aware of these exclusions to avoid misunderstandings or disappointment. 
Some common exclusions from warranty coverage include:
Normal Wear and Tear
Warranties typically do not cover the natural wear and tear that occurs with the regular use of an appliance. This includes cosmetic damage or degradation of performance over time. 
For example, scratches or dents on the surface of a dishwasher or a gradual decrease in the brightness of a television screen might not be covered by the warranty as there are common during the lifespan of an appliance.
Improper Installation or Maintenance
If an appliance is not installed or maintained according to the manufacturer's instructions, any resulting issues may not be covered by the warranty. 
It is important to carefully read and follow the installation and maintenance guidelines provided by the manufacturer to ensure warranty coverage remains valid.
User-Induced Damage
Accidental damage, such as dropping an appliance or liquid spills, is generally not covered by warranties. Some extended warranties may offer additional coverage for accidental damage, but it is important to review the terms and conditions. 
Make sure you handle appliances with care and take necessary precautions to prevent any accidental damage that may void the warranty.
Unauthorized Repairs or Modifications
Tampering with an appliance or having it repaired by unauthorized service providers can void the warranty. It is recommended to rely on authorized service centers or technicians approved by the manufacturer to ensure the warranty remains valid. Most repair services will advertise if they can service appliances under warranty. 
If you're in the Pinellas County, Florida area and are searching for an approved appliance repair service, contact Gulf Coast Appliance Repair! 
Understanding Warranty Duration
The duration of an appliance warranty can vary significantly. It is essential to know the length of the warranty before making a purchase. Some appliances may come with a limited warranty that covers only specific parts or components for a shorter period. Others may have more comprehensive warranties that cover the entire appliance for a more extended period.
Warranties are categorized into three types based on duration:
Parts-Only Warranty
This type of warranty covers only specific parts or components of the appliance for a certain period. It is important to understand which parts are covered and for how long, as other components may not be included.
Limited Warranty
A limited warranty covers the entire appliance for a defined period, usually ranging from one to five years. However, certain limitations or exclusions may apply, so it is crucial to read the warranty terms carefully.
Full Warranty
A full warranty provides comprehensive coverage for the entire appliance, including both parts and labor, for a specified period. This type of warranty offers the most extensive protection but may come with certain conditions or exclusions.
Understanding the duration of the warranty can help you plan for potential repairs or replacements in the future. It is also important to keep track of the warranty period and any necessary documentation, such as purchase receipts or warranty certificates, to facilitate the warranty claim process if needed.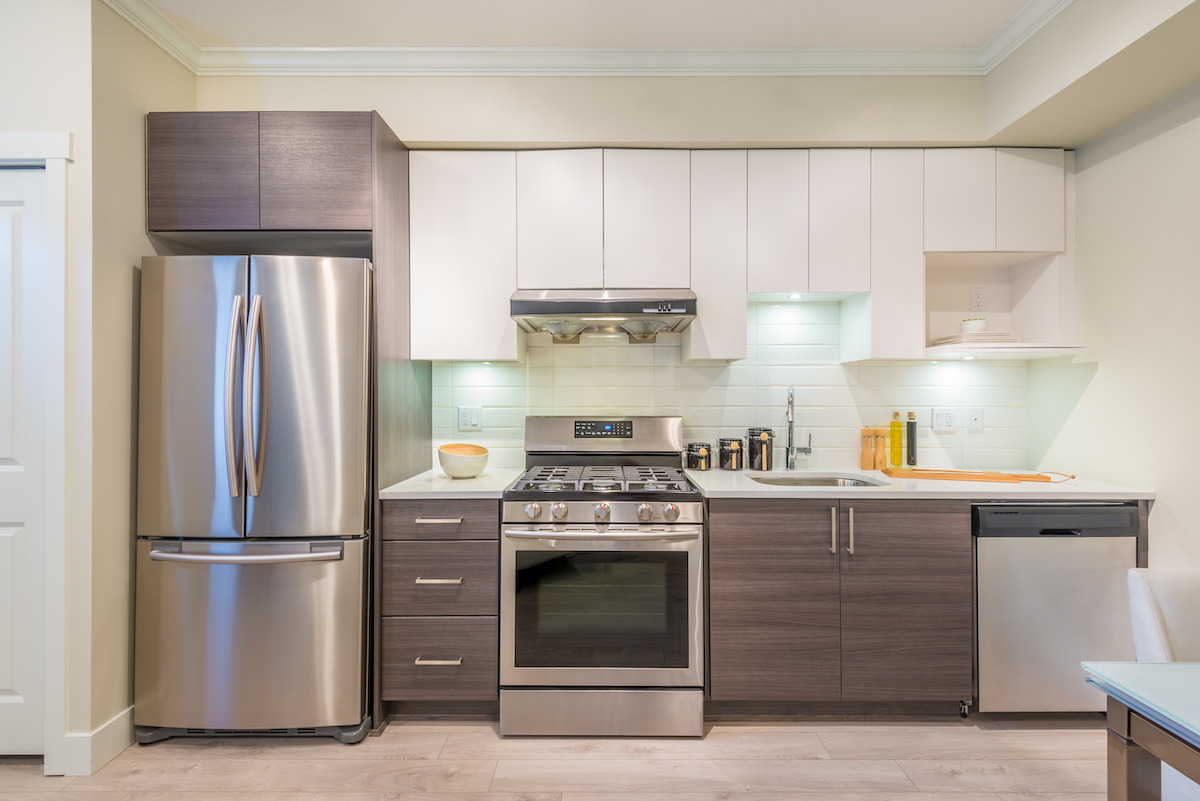 What to Do When Your Appliance Breaks Down
If your appliance malfunctions or breaks down within the warranty period, it is crucial to follow the manufacturer's warranty process. Typically, this involves contacting the manufacturer or their authorized service center to report the issue. 
They will guide you through the necessary steps to resolve the problem, which may include repair or replacement of the faulty part or appliance.
Here are the general steps to take when your appliance breaks down:
Review the Warranty
Review the warranty documentation to ensure the issue is covered. Check the warranty duration, covered components, and any specific instructions provided by the manufacturer.
Contact the Manufacturer
Reach out to the manufacturer's customer service or the authorized service center to report the problem. Provide them with detailed information about the issue, such as the symptoms, any error codes displayed, or unusual noises.
Arrange for Service
Depending on the warranty terms, the manufacturer may send a technician to inspect and repair the appliance or direct you to an authorized service center. Follow their instructions to arrange for service as per the warranty guidelines.
Keep Records
Maintain records of all communications, including dates, names of customer service representatives, and any service reports or invoices. These records can be valuable in case of any disputes or further issues.
Follow-Up
If the repair process takes longer than expected or if you encounter any difficulties, don't hesitate to follow up with the manufacturer. Good communication can help resolve any concerns and ensure a smooth warranty claim process.
Get Your Appliance Working Again
Appliance warranties provide valuable protection for consumers, giving them peace of mind in case their appliances encounter manufacturing defects or workmanship issues. Understanding the terms and conditions of appliance warranties is essential to make informed decisions when purchasing new appliances and effectively navigating warranty coverage. 
By knowing what is covered, what is not covered, and the duration of the warranty, consumers can take appropriate measures to address appliance issues and ensure their rights are protected.
If your appliance is in need of service, our team of professionals at Gulf Coast Appliance Repair is waiting for your call and is ready to help solve any issue. We service all the major appliance brands and can cover repairs if your appliance is still under warranty. And if your appliance is older or out of warranty, we can cover that as well.
We pride ourselves on phenomenal value for the work we do and for getting the job done right, the first time. On top of that, if you need a repair you'll get your service call for free. If you live anywhere in Pinellas County, we can repair all of your appliances. Simply give us a call today to learn more!