Don't be scared when you hear the term "scratch and dent." The professionals at Gulf Coast Appliance will provide you with a guide to purchasing scratch and dent appliances. 
The term refers to large, brand-new appliances that third-party retailers heavily discount. They come right from the assembly line, just like one in a store would. The only difference is the external packaging was messed up at some point during the moving process, and there may be slight cosmetic defects on the appliance itself.
What are Scratch and Dent Appliances?
The damaged areas are usually on the appliance's surface, which does not affect more than the look of the appliance. In fact, the majority of the time, the damage to the unit is located toward the back or sides and is not seen once the appliance is installed in your home.
Frequently, it doesn't even have to be the actual product that's damaged. You see, if the packaging is at all damaged during shipping, it may be labeled as a discounted scratch and dent appliance. And remember they have a mere cosmetic difference you'd really have to look for. Find large appliances like stoves, refrigerators, washers, and dryers for 40 to 60 percent off with these appliances, if you know to ask for them.
Decide What You Want to Buy First
The first thing you need to do is figure out what you are in the market to buy. Before getting started, you will want to determine the type of appliance you need, and then prioritize features. 
Take a look at the following suggestions and decide for your family and needs.
Budget:

Once you learn about the current trends in appliances, we suggest buyers create a budget and stick to it. If you don't, you risk spending money on an appliance that turns into regret. 

Availability:

 Do you want a French-door refrigerator?

 

Perhaps you are looking for a fridge that is Energy Star Qualified. In that case, scratch and dent fridges aren't always lying around, so your options may be few and far between. The value of the unit should outweigh the need for specific features.

Advanced Features:

If you're looking at new refrigerators, do you want a coffee maker in the fridge door, an in-door water dispenser, craft ice availability, or Wi-Fi compatibility?

Appliance Style: 

Do you prefer front-load or top-load machines if you need new laundry equipment? 

Other Appliances: 

Do you need 

a new dishwasher

 as well? What kind of finish do you want? 

Available Space:

 How much room do you have to put in something new? Don't forget to measure!
Once you answer those questions, there is a bit more to do. Before moving in the new appliance, if it's a refrigerator, take the shelves and drawers out. Ensure nothing breaks in transit. And be sure to leave the blue plastic coverings on the unit while moving it for added protection. 
These are all things to think about and consider when you go shopping. It's easy to get distracted because there are so many good deals.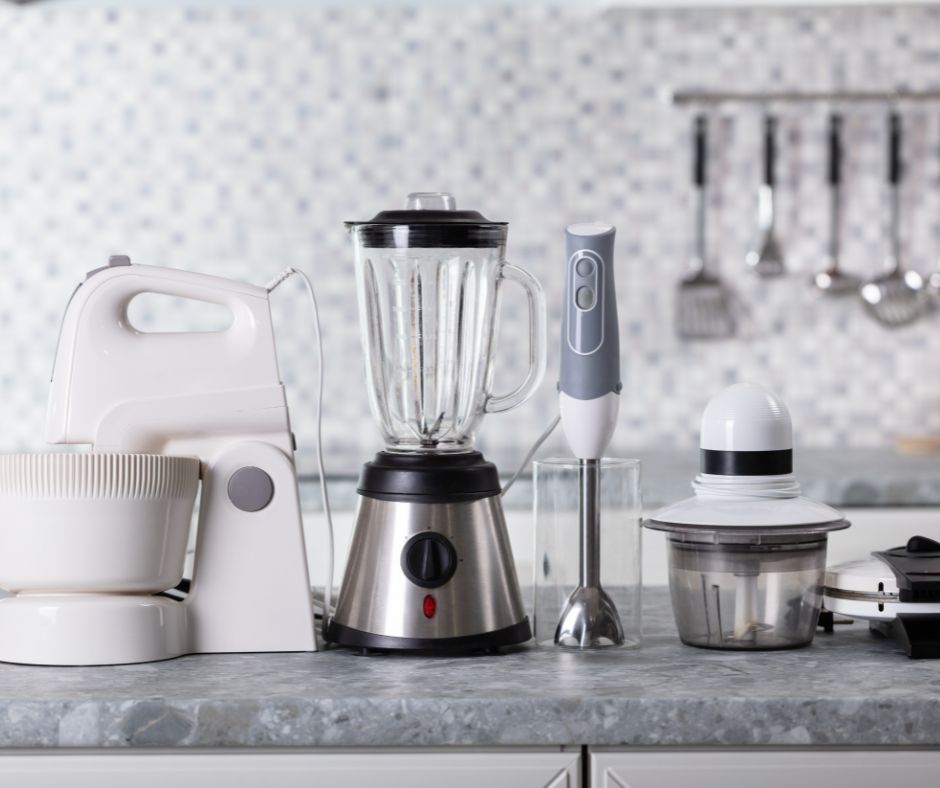 Look Closely at Prospective Appliances
Once something has caught your interest, inspect it carefully. Check all sides for any damage and see if it's something you are okay with or can easily fix yourself. Check as many functions of the appliance as you can.
Inspection: Pull out the drawers of a fridge, lift the washer machine lid, and check to see if the dryer door opens and closes nicely. One thing to really look out for is cracks in a glass surface. This could lead to future appliance problems, so that may be one appliance you want to avoid or mention your concern to the store employees.
Keep Damage Records: Keeping a record of the damage, receipts and images is the best idea. Indeed, a written report from the appliance dealer is of great value.
Manufacturer Warranties: New scratch and dent appliances should remain covered under the warranty for one year.
Extended Warranties: Did you know extended warranties can be purchased right in the store? Usually, it will not pertain to cosmetic damage. But if the product is otherwise in good condition, it will protect your investment's internal components in case of damage.
Evaluate the Risk: Those needing a value deal quickly will find these units worth the risk. But occasionally, you may find an appliance that will need pricey replacement parts or repairs. So, when possible, search for an extended service plan or the original and official warranty.
How to Remove Scratches from a Stainless Steel Fridge
Most refrigerators are made from a stainless-steel material. They feature durability and sleek finishes, but that doesn't mean there aren't scratches and dents. There are a few different ways to remove the blemishes you find on your discounted fridge.      
Finer Scratches
Finer scratches can typically be buffed out using a stainless steel polish like Comet or Revere Stainless Steel. Luckily, it is easy to find these products at home improvement stores. It is easy — just grab an old towel and rub in small circular motions over the scratches. Then, the blemishes will become less noticeable with time and cleaning. 
That said, you may need to apply the polish daily for a while to restore the sleek stainless steel finish.
Deeper Scratches
A gem of the DIY world is sandpaper. You may not immediately think to use the material that works for wood, but sandpaper can buff out those hard scratches. Wet a piece of the paper, use a little polish and watch as those scratches disappear. 
Use fine-grade sandpaper. Sand the appliance in one direction going with the grain. If the scratch is deep, use coarse-grit sandpaper, then a finer paper, and a rubbing compound. Then be sure to follow the brush pattern of the appliance so the scratch or dent becomes unnoticeable.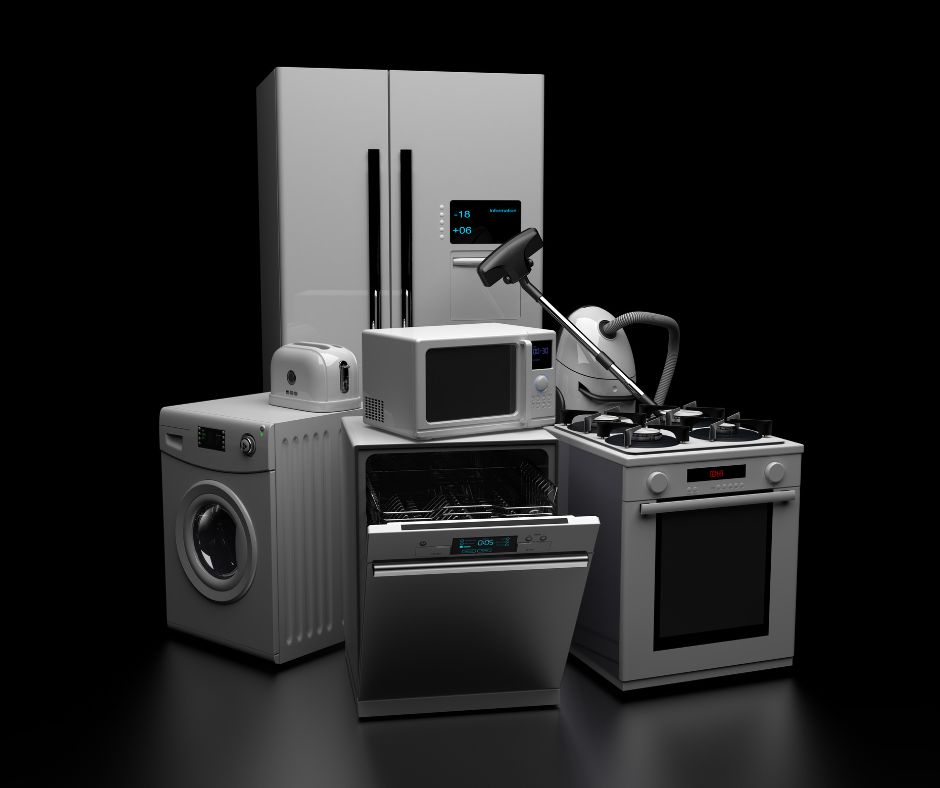 Polish and Clean Scratch and Dent Appliances
Most refrigerators are made from a stainless-steel material. They feature durability and sleek finishes, but that doesn't mean there aren't scratches and dents. There are a few different ways to remove the blemishes you find on your discounted fridge.      
Finally, when unwanted scratches are removed, use a microfiber cloth, and wipe the sanded surface down. This will remove any leftover polish, metal compounds, or water. 
To further clean your fridge of leftover residue, use a vinegar spray. This will ensure everything is not only smooth but is clean. Then, to polish your refrigerator, use a clean microfiber cloth with either vegetable, mineral, or olive oil. Continue rubbing the surface until the entire area is polished to your liking.
Like everything, there are pros and cons to blemished appliances. Now that you have read our guide to purchasing scratch and dent appliances, we have listed just a few pros and cons to consider now that you've reached the end.
Pros
Cheaper than buying from a department store

Can include manufacturer warranty

Cosmetic damage only

Lease-to-own options
Cons
Could have further issues down the road

Not always visually appealing
For Quality Appliance Care of Scratch and Dent and More
If you're in need of an appliance care team, you can contact Gulf Coast Appliance, and we will do our best to care for any issues you may have in your home. We have been servicing Pinellas County, FL, for over ten years. We care for dishwashers, dryers, refrigerators, freezers, and more.