Are you looking to steer clear of harsh chemicals in your home? Or have you run out of your favorite cleaner during a spring cleaning spree? In this article, Gulf Coast Appliances has listed below homemade appliance cleaners, cleaning tips, and how to easily remove stains and built-up grime.
Kitchen Appliance Cleaners
Refrigerator Cleaning
When it comes time to clean your refrigerator, many people go straight for the bleach. But you don't have to do that. You can avoid harsh chemicals and still make your refrigerator look brand new.
Here's what you need:
One cup of white vinegar
Two cups of hot water
8 to 10 drops of essential oil (lemon and orange are top picks)
Add these three simple ingredients to a spray bottle and then spray the inside and outside of your refrigerator. With this simple cleaning solution, you will start to see the food slide down in stains and lift up from the inside of your refrigerator. Since this solution works so well, that is less time you will spend scrubbing those hard stains.
Cleaning Under Your Refrigerator and Freezer
Most people skip this step when they clean the inside of their refrigerator, and you dint have to do it every time but clean under it at least every other time.
Open the refrigerator door for easier access, prop open the grill, and pop off the grill cover.
Take the grill cover off and carry it outside if this is your first cleaning. It will most likely be built up with a lot of dust.
Spray off the grill with the water hose and if there is still dust on it, grab an old rag and some dish soap and get between the cracks to ensure it is completely dust free. Let the grill air dry if you have time. If not, dry it off with a rag or paper towel.
Now that you're back inside sweep and vacuum under the refrigerator, getting leftover dust, lost toys, crumbs, and anything else that has ended up there.
Go back outside, grab the cover, and return it to the refrigerator. Having the grill clean also improves ventilation for your refrigerator and keeps things cooler.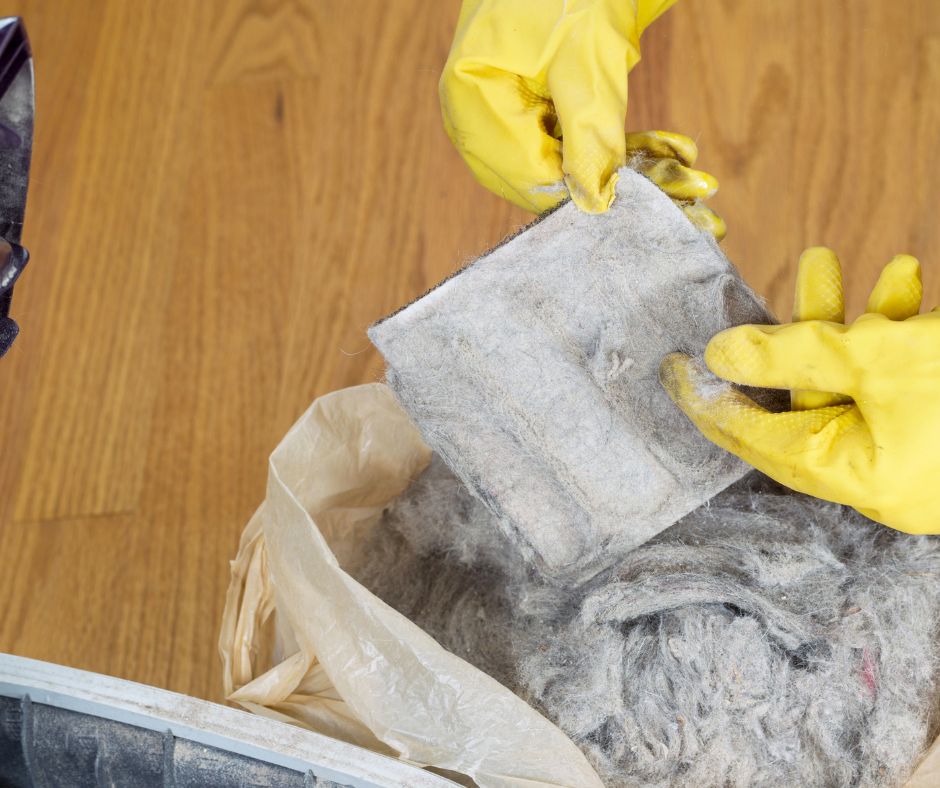 Getting Rid of Odors
Has your refrigerator smelt bad the past few times you've opened it? Here's what you can do to fix it.
1| You can fill up an old sock with activated charcoal. This is something you can find at an aquarium store. Fill up the sock and then tie a knot at the top and then place it in the back of your refrigerator. This quick hack will last you around a month or two, depending on your refrigerator size.
2| If you're looking to fight off household food odors, you can soak around three cotton balls and an essential oil of your preference (most people choose vanilla) and place it in the back of your refrigerator.
Dishwasher Cleaner
How to clean the inside of your dishwasher with a homemade appliance cleaner:
1| Start by pouring 1 cup of white vinegar into a dishwasher-safe cup. The cup should be about 2/3 full of vinegar.
2| Place the cup in the upright position on the top rack of your dishwasher and then close the door.
3| Start your dishwasher on a normal hot cycle. This will provide extra sterilization. The vinegar works to loosen up soap scum, grease from the dishwasher's walls, and food particles and will wash the racks and help clean the drain once it goes down.
4| After this cycle has been completed, open the door and remove the cup from the top rack. Check down below at the drain to see if any large particles have found their way into the filter. You can remove the filter and wash it with a warm soapy cloth.
5| Repeat this white vinegar cleaning cycle every few weeks to keep your dishwasher clean.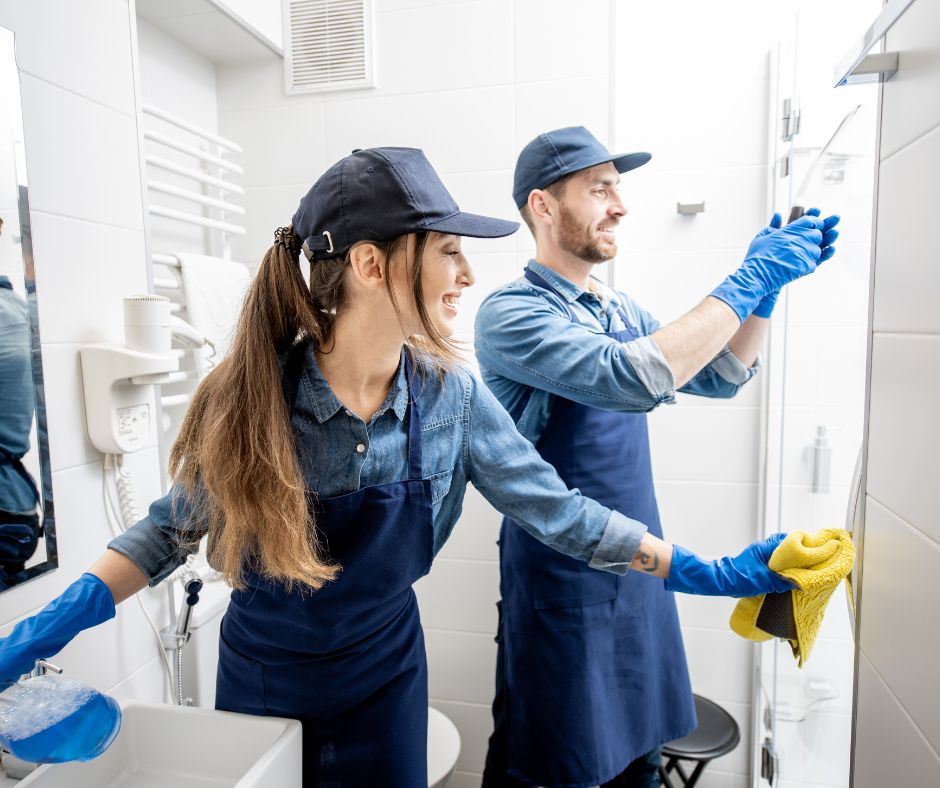 Stove Cleaning
From research, one homeowner has found the secret to a streak-free look on your appliance. Making this homemade appliance cleaner only takes about 5 minutes and will give you 24 fluid ounces of cleaner.
1 cup water
1 cup white vinegar
1 cup rubbing alcohol
3 drops of dish soap
Four drops of your favorite essential oil scent or fruit extract. This step is not a must, but it will help counteract the strong smell of vinegar.
If you prefer to use fruit extract, first, you'll need to soak two to three orange peels and one cup of vinegar. Let that sit for about two weeks, strain it into a jar, and then toss out the peels.
Additional Materials:
24 oz spray bottle
Microfiber cloths
Instructions:
Add the above ingredients into the spray bottle and shake it well.
Spray the mixture directly onto the stove.
Wipe off the mixture with the microfiber cloth. (This is what makes no streaks)
Continue this cleaning process until you are satisfied with the looks of your stove.
Oven Cleaner
Grease Remover:
Empty one gallon of the water jug
½ cup of sudsy ammonia
Use this sudsy ammonia cleaner to get rid of grease in your kitchen and oven. It contains detergent that will help remove the tough grime that has built up on your metal surfaces.
All you need to do is mix together 1/2 a cup of ammonia, and the rest is water. That's it; that's your grease remover.
Use this cleaner by dripping some onto a sponge and wiping it over the surface before rinsing it with clean water.
Other Homemade Appliance Cleaners
Scented All-Purpose Cleaner
Ingredients:
One-part white vinegar
One-part water
Lemon Rind
Rosemary sprigs
Combine the above ingredients into a spray bottle and let it all infuse together for a week before using it.
Once the sitting part is over, you can use this cleaner to remove hard water stains, wipe away smudges, clean trash cans, and so much more. Not only does this all-purpose cleaner smell amazing, but the lemon also gives the cleaner a boost of power.
Kitchen Cleaner and Deodorizer
Ingredients:
1-quart warm water
Four tablespoons of baking soda
You can use the above mixture to clean your kitchen appliances, refrigerator's inside, countertops, etc.
Baking soda is an excellent deodorizer and can also be used to shine up your stainless-steel appliances and your sink.
To shine stainless steel appliances, make a paste out of baking soda and water, apply it to a damp cloth, and rub it gently in the direction the grain of the metal is going.
Once you have done the whole appliance, rinse it off, buff it, and dry it. Baking soda also helps to deodorize the home straight from the box, or you can pour it into your drain or garbage disposal.
Glass Cleaner
Ingredients:
Two cups of water
Half a cup of white or cider vinegar
¼ cup of rubbing alcohol
1 to 2 drops of orange essential oil (or favorite smell)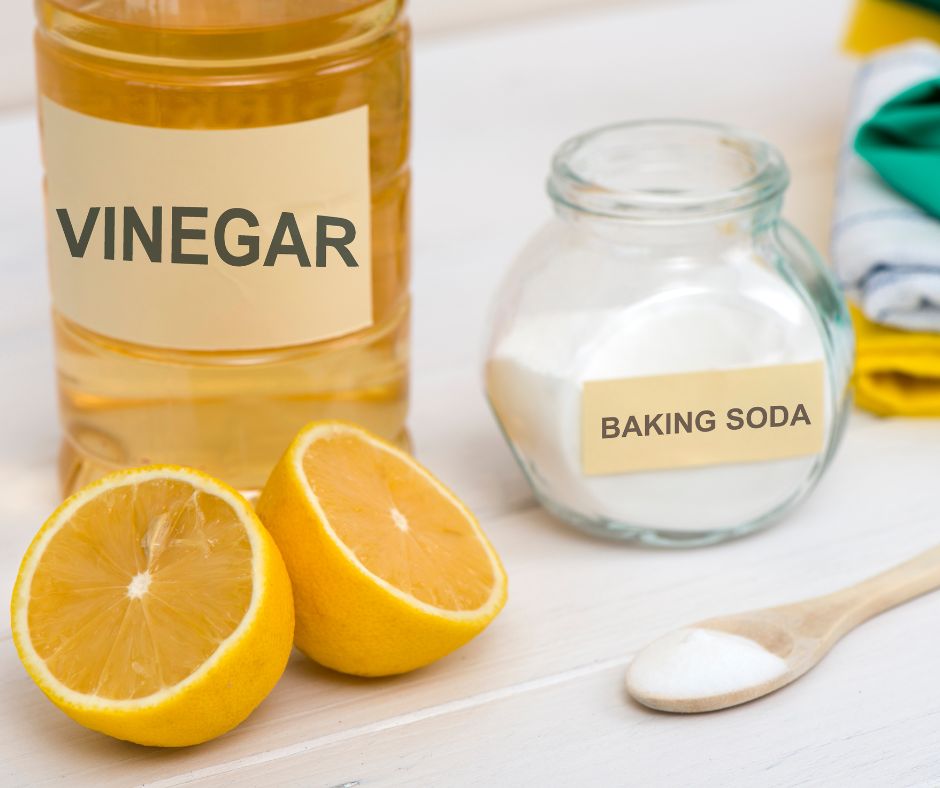 Gulf Coast and Homemade Appliance Cleaners
Now you know some simple homemade appliance cleaners to keep your home and those appliances tidy. But, if you're having problems with your appliances that are larger than cleaning, call Gulf Coast Appliances. We aim to provide honesty and reliability, which we believe sets us apart from other appliance repair companies. We want to provide our customers with the most efficient work.
Give us a call today so we can get you scheduled at your earliest convenience.