Counter-depth refrigerators are streamlined, attractive and provide a high-end look for any kitchen design. But they are a bit pricier than the standard size. If that is okay with you, you might want to consider the pros and cons of counter-depth refrigerators. That way, you can make an informed decision before your substantial investment in home appliances.
Gulf Coast Appliance Repair installs counter depth refrigerators as well as repairing them. You can trust our professional technicians to keep all your appliances working year after year.
Getting to Know Counter Depth Refrigerators
Counter-depth fridges have been around for a few years now but seem to be gaining popularity. In fact, the pandemic encouraged many folks to remodel and update their kitchens. And many of those homeowners decided to consider getting a counter-depth unit.
Counter-depth is just what it sounds like; they are the depth of the kitchen counter. That would be around 25 to 29 inches, whereas a traditional fridge maybe 32 to 36 inches. These units are space-saving and aesthetically pleasing to the kitchen's overall design.
Informed buying is always the best way to invest in your home. So, if you are ready to purchase new appliances, consider all the pros and cons before you decide on a counter-depth refrigerator.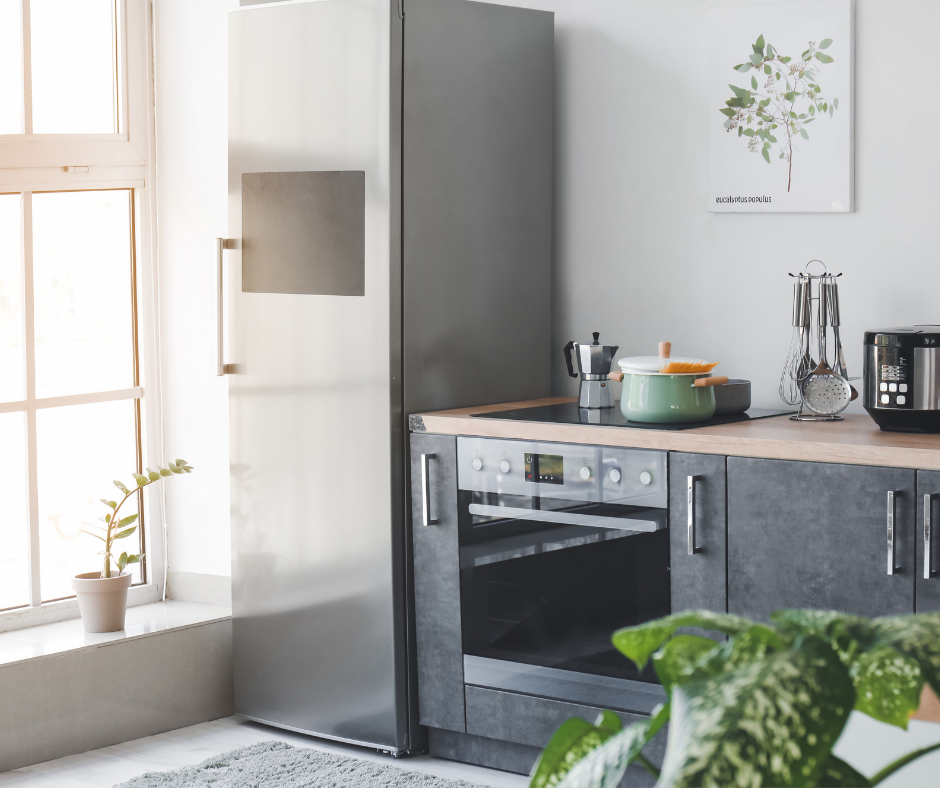 Pros of Counter Depth
Counter-depth refrigerators come in all the various door configurations. You can get French doors, side-by-side, freezer on top or freezer on bottom, and all the rest of the combinations out there. Besides the array of door options, there are several additional pros or good reasons to decide on a counter-depth fridge. Here are a few of the pros we have heard over the years.
They are elegant and aesthetically pleasing.
They are broader and shallower if that is what your kitchen design requires.
Because they are wide, larger serving trays will fit better in these units.
The shallow depth makes for better access to the contents of the fridge.
It works well in a panel design or a modern design.
The reduced depth increases traffic flow by not obstructing the kitchen paths, saving about 6 inches of room.
They are installed the same way as a regular refrigerator.
The repairs are no more expensive than a typical fridge with a counter-depth.
Almost every brand name offers a counter-depth version of a fridge.
Convinced you want a counter-depth fridge? Once you receive your new device, give us a call for expert installation and maintenance. Rest assured, we can take care of the maintenance and repairs for your new appliances at Gulf Cost Appliance Repair.
Cons of Counter Depth
Now, with any design decision, there are drawbacks or cons. That is not to say they are wrong, but the counter depth unit simply may not work in your dream kitchen design. Here are a few reasons we hear people do not want counter-depth refrigerators.
The wider appliance size reduces counter space available in the kitchen. This may not be alright if you are trying to maximize counter space.
Many may not know that the doors on a counter-depth refrigerator require more clearance than a typical fridge.
Sometimes, the capacity is diminished. Ensure the interior space is all you need it to be.
Counter-depth is typically 15 to 20% more expensive than a standard fridge.
Is counter depth not for you? Well then, that is simple. Gulf Coast Appliance Repair services and maintains all types of refrigerators. You can count on us no matter the depth you choose.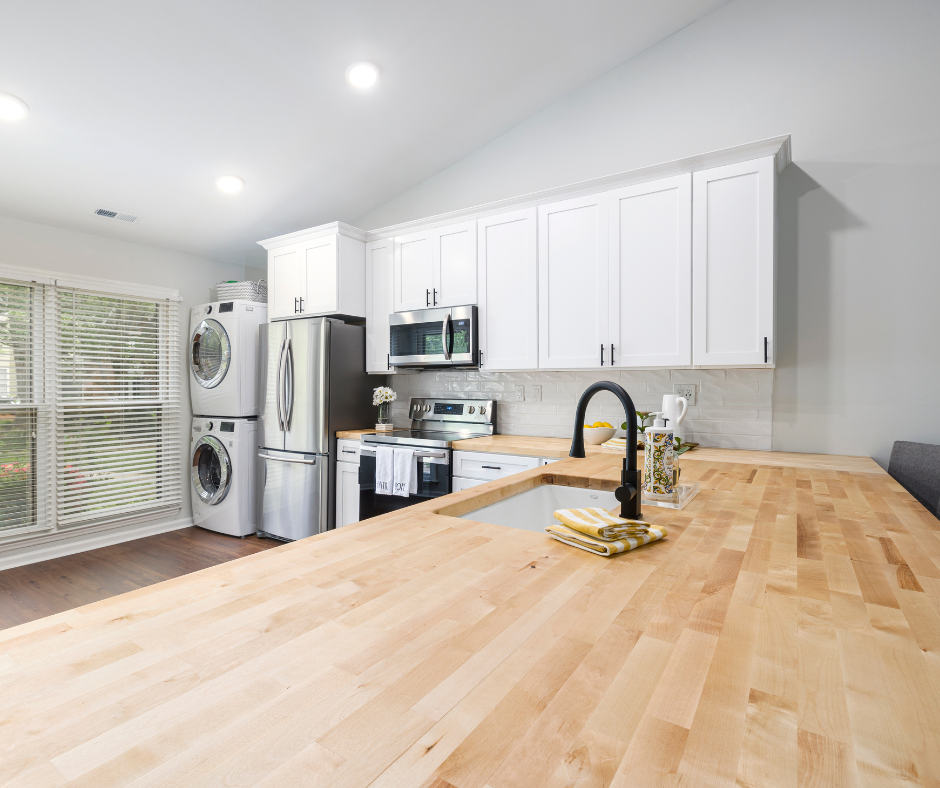 Gulf Coast Installs Appliances
Congratulations. You have new appliances coming to the house. No doubt, it is an exciting time. We know much effort goes into picking the correct depth, brand, style, and functions for your new household appliances. And the good news is, we install them all for our clients.
If you want quality installation for those shiny new and expensive appliances, count on Gulf Coast Appliance Repair for installation and more.
Invest In Gulf Coast Preventative Maintenance Plans
Perhaps you are unaware each of the following reasons listed here is equally important for the machine's overall health and the optimal running of the business of your home. And that is alright. Consistent appliance maintenance is necessary if you want your days to flow smoothly from task to task and your appliances to work while you are busy doing other things. Gulf Coast is here to help.
Here are the reasons we have seen prove to be real year after year at Gulf Coast Appliance Repair.
Maintaining Your Appliances Improves Efficiency
You Save Money in the Long Run
Consistent Appliance Maintenance Extends Appliance Lifespan
Putting Safety First
Maintenance Helps to Avoid Surprise
You know it is true. When any one of your appliances malfunctions, it creates a domino effect on busy schedules. But most of the surprise repairs can be avoided when appliances are consistently maintained.
If you should run into trouble, call an experienced technician. When your appliances are not operating correctly or for regular maintenance, we are here for you and your appliance needs.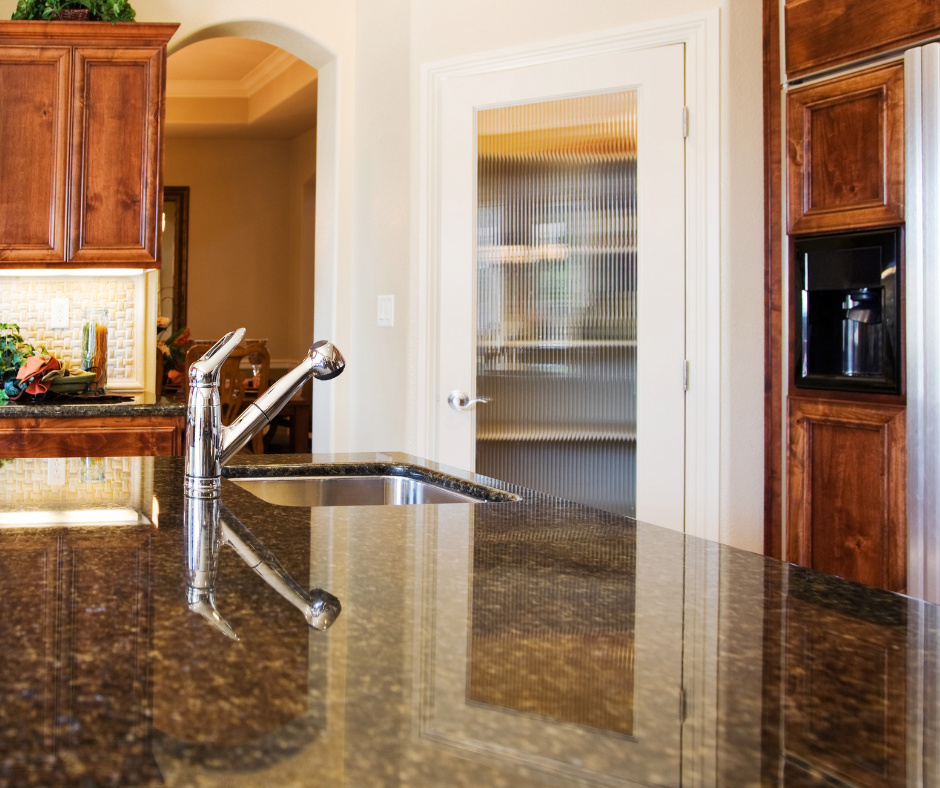 Count on the Professional Installation and Repair Technicians at Gulf Coast Appliance Repair
You can always count on the Gulf Coast team for fast and friendly service. Don't suffer from broken appliances and a delayed daily schedule. And never fret over whether you want an appliance that is counter depth or the average size. Our technicians will come out when you need them to install, repair or maintain your appliances.
What's more, we know these instruments are significant investments. The last thing you want to do is spend even more on a repair. That is why you should ensure you aren't allowing just anyone to repair them. Trust the professionals at Gulf Coast Appliance Repair to get the job done right the first time.
Call on Gulf Coast's 10+ years of experience in the business. We have a reputation for being a reliable and friendly repair service for the entire beach area at Gulf Coast.
Contact Gulf Coast Appliance Repair for a local installation, service, or repair in your home.