Our Best Tips for Getting Ready for the Thanksgiving Meal
As everyone in the entire world knows, the last two years have been monumentally tricky, to say the least. We have been through sacrifice, quarantine, and high levels of stress, among other things. It is about time we return to some form of new normal and some holiday cheer, don't you think? Perhaps a scaled-back approach to the holidays this year is doable. So what does it take to prep for this year's Thanksgiving meal?
Gulf Coast Appliance Repair has some terrific ideas to share with clients for a happy and safe holiday season, starting with the Thanksgiving meal.
2021 Safety for the Thanksgiving Meal
Safety first is one of the new normal mantras in all seasons. Therefore, we are all trying to observe safer gathering protocol while we visit with family and friends and share a Thanksgiving meal. This means fewer people are gathering and perhaps a bit more caution. Here is what we suggest at Gulf Coast Appliance Repair.
Keep It Clean
First, you should know that our homes are becoming the primary source of the spread of the virus. When our homes are not as sanitary as possible, they become a hotbed for disease transfer. So be sure you are Cleaning the bathrooms, gathering spaces, and kitchen well. Don't forget the doorknobs and light switches, too.
Air It Out
Open the windows and air out the house before, during, and after a gathering. There is no doubt, events held outside spread less of the virus. So, make your home as similar to outside as you can by opening it all up and using your exhaust fans too. And consider setting the table outside if you can. Your guests will thank you.
Replacements are Keen
There are several things in the home that can be replaced to keep your family safe. Replace air filters in your HVAC unit for optimal indoor air quality. Dont forget to replace towels in bathrooms and use paper hand towels for hand washing and drying. And replace the sponge in your kitchen sink too.
Wash and Wash Again
Ensure everybody washes their hands before any food is shared. And don't sip anyone else's drink either. Don't forget to remind children to wash their hands often. And if there are elderly or newborns around, the entire family can take extra care to wash up.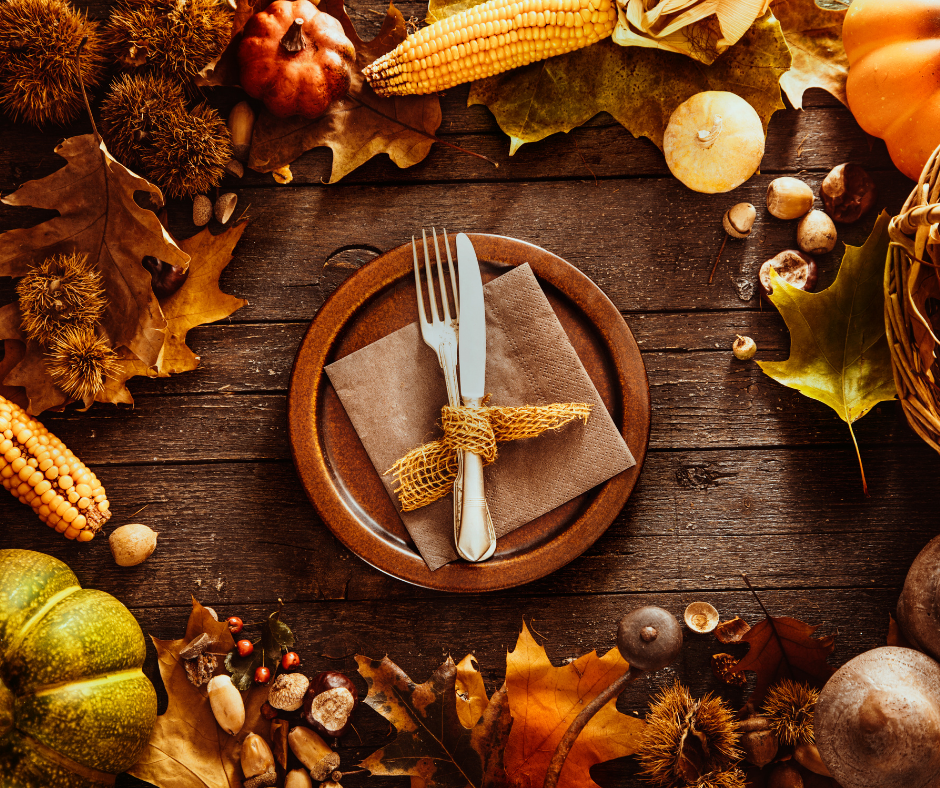 Set Up for the Thanksgiving Meal
The key to lowering stress in the holiday season is to be prepared. When our bodies are stressed, they are more susceptible to disease and viruses. Therefore, having a well-thought-out plan for your Thanksgiving meal is one more way you can have a safe holiday gathering. Here is what we suggest for planning the big day.
Review all your recipes and make a good grocery list to shop by. Then be sure you know the order in which things should be cooked to have it all out in time.
Learn about the turkey or meat selection you will be serving. Will it need thawing time? Does it need brining or marinades? Make sure you are prepared with enough time to prep the main dish.
Plan your tablescape with precision. Go ahead and place the center items in preparation. Then set on place as your example and take a picture. That way, you know just how you want the table set on the big day.
Iron the linens ahead of time.
Clear off the countertops and store small appliances you will not be using on the day. More counter space is a good feeling when preparing a large meal.
Label serving dishes. When the meal is l=planned, you can set out the serving dishes and place a sticky note in each one. This is a good practice for two reasons. First, you won't be short a bowl for the beans or a platter for the turkey. Second, you won't forget the cranberry sauce in the back of the fridge if a plate has "cranberry" written on it.
Then, perhaps one of the most critical components for the holiday season and big gatherings like the Thanksgiving meal is appliance prep. Keep reading to see what we mean.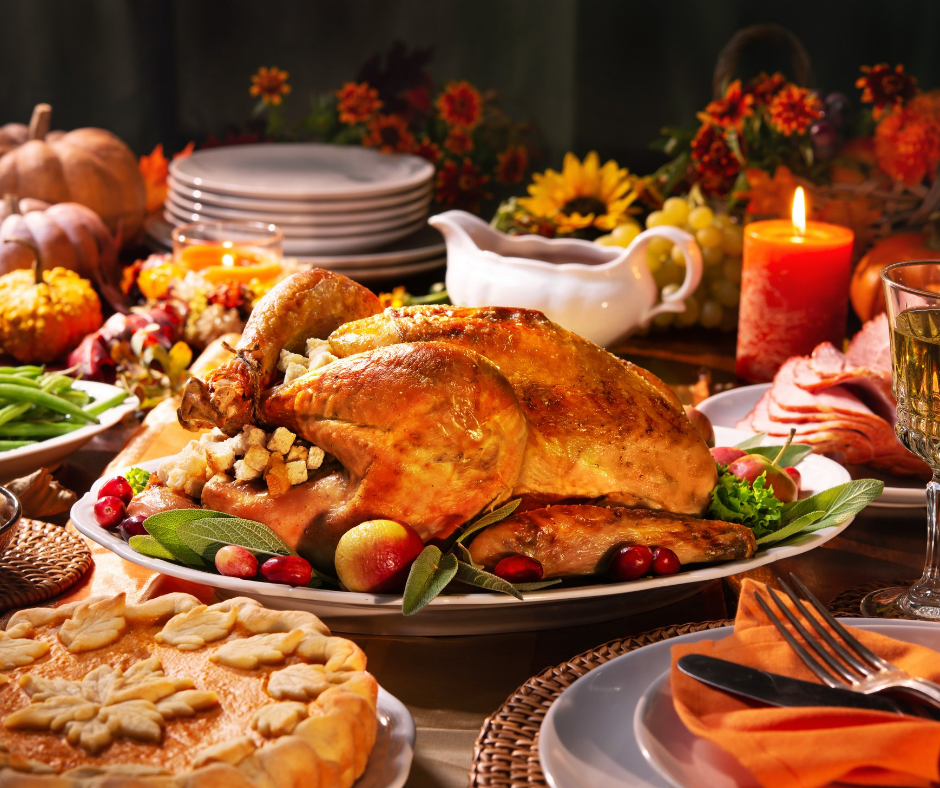 The Thanksgiving Meal Starts in the Kitchen
A good test run and appliance cleaning can go a long way to ensuring your home is holiday-ready. Make sure it is all working and cleaned out to enjoy the quality time you have with your family.
Test Your Appliances
A quick test run on your appliances can save you a big headache over the holidays. Try out that waffle maker you
have not pulled out since last holiday. And make sure the coffee pots are in top running condition. And don't forget to clean the oven, drains, and disposal.
Clean The Appliances
Wipe each appliance down, inside and outside. Don't forget to dust behind devices to avoid fires and shortages. Then, run your dishwasher through a cleaning cycle as well. You will want
to be sure the dishwasher gets the dishes clean the first time. If not, you may have a clog or need a repair.
Calibrate Your Oven Temperature
Did you even know you could do that? Here is how. First, test the temperature with an oven thermometer. If the oven temp is the same as the thermometer, you are all set. If not, you will
need to have it calibrated. According to the model you are working with, there are several ways you can do it on your own. If you do not want the hassle, call your local appliance repair tech out to get it done for you.
Clean Out the Fridge and Freezer
The most extensive storage for the
holidays are often the refrigerator and the freezer. Make sure they are
decluttered and wiped down before the big event.
Tighten handles
Replace gaskets where needed.
Clear blocked freezer vents.
Clean the dust from the coils in the back.
Replace bulbs.
Wipe down the entire inside and outside for food safety.
Sharpen Knives
There is nothing worse than a chopped-up turkey because your knives are not sharp. -Well, there are worse things, but it is a crying shame. Have your knives sharpened early to ensure they last all season. Or sharpen them yourself if you know-how.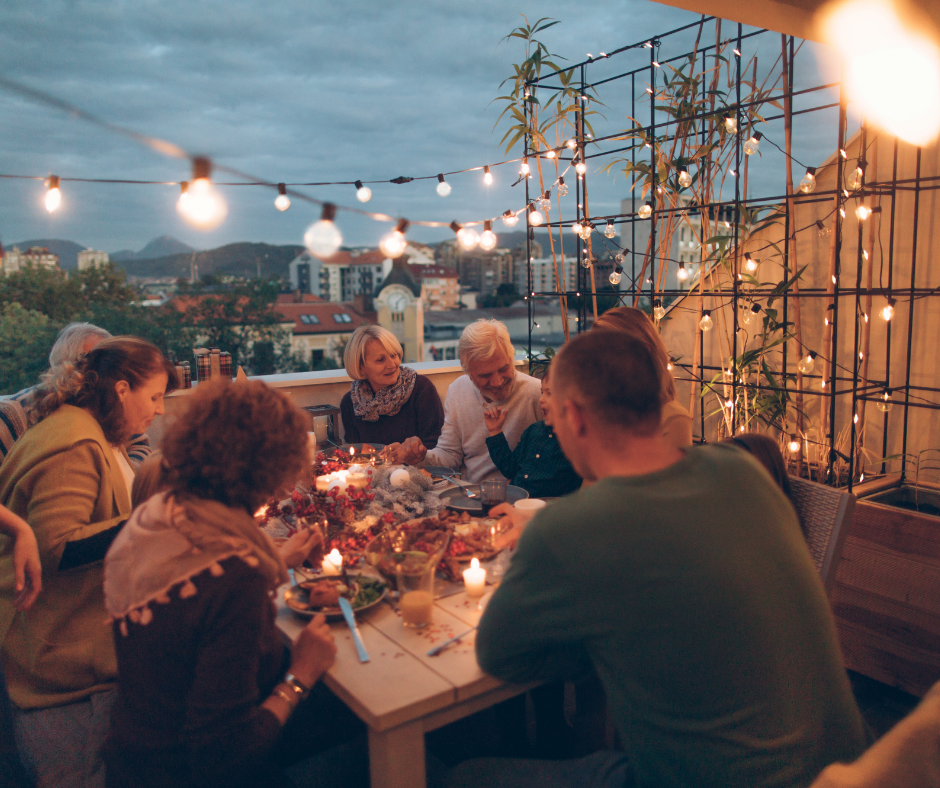 Run Cleaning Cycles on Small Appliances too
People often forget to de-gunk the mixer, wipe out crumbs from the toaster, and clean the pancake griddle plates. All these things will save you time and prevent problems on the big days ahead.
Do you have an appliance that needs a bit of repair? Be sure to contact your local appliance repair company well before the holidays. As you know, service industries get very busy during the holidays, and we know you do not want to wait for the oven to come back on.
If you happen to live on the Gulf Coast of Florida, chances are, we service your area. Check out our locations and give us a call for more information or schedule an appointment
with Gulf Coast Appliance Repair.
Prepare Your Appliances in the Laundry Room Too?
Clean out the vacuum cleaner and hose. Empty the canisters or bags and place them all cleaned where they can be easily found by anyone willing to help.
Check the washer and dryer to see if gaskets need replacement.
Do an extra cleaning on lint filters.
Clear the dryer vent to avoid build-up and the potential for a fire.
And one final tip, wash throw rugs, extra towels, and bedding well before the date, so the overload does not take your washer and dryer down in the busy season.
Prepare Your Appliances for the Thanksgiving Meal with Gulf Coast Appliance Repair
Suppose one of your appliances is not working at peak performance before the holidays. In that case, a repair might be required or at least a service check. Make sure to call an experienced quality appliance and repair specialist who will restore it to top condition.
Gulf Coast Appliance Repair is the local appliance repair company that you can count on. For 10+ years, our family-owned business has been serving customers in Pinellas County and the Tampa Bay area. We specialize in repairing appliances, including refrigerators, washing machines, dryers, stoves, dishwashers, and much more.
Contact our appliance repair service to get on the schedule to prepare your appliances for your Thanksgiving meal and Christmas too.