There is no doubt, freestanding refrigerators have their benefits. But more and more homeowners choose built-in refrigerators and appliances for their home kitchens. So, when shopping for these appliances, what do folks look for? What types of built-in refrigerators are there are what are the top brands?
If you are asking these questions and are in the market for a built-in, you may want to learn more about them. An informed buyer is a smart buyer. That is why we have put together this expert list of the various built-in refrigerator brands and why they are considered popular.
However, if you would like to talk with someone who knows the industry but is not trying to sell you anything… you have come to the right site. At Gulf Coast Appliance Repair, we service and install all types of appliances, including built-in refrigerators. Since we work on them day in and day out, we know what brands are tops in our industry. You can count on Gulf Coast to give you fair and honest answers to all your appliance questions.
Now, let's dig into the types of built-in refrigerators as well as the top brands in the following paragraphs.
Types of Built-In Refrigerators for Your New Kitchen
If you are looking for a custom kitchen look with a high-end feel, a built-in refrigerator is just what you may need. And the good news is, there are several options out there, from different types and looks to the best brands for your kitchen needs. And whether you would like a bottom freezer, French door, or side-by-side fridge, they are all available in built-in models.
Of course, each can be customized to your liking. That is why you will want to consider the type of refrigerator you would like to see in your home. Here are the three basic options.
Stainless Steel:
The stainless steel models are the closest in look to the freestanding units. However, they are built-in and flush with the cabinets. These may have water dispensers and "peek inside" glass viewing windows, depending on the style and features you want. And, obviously, the front is made of stainless steel to blend in with the other appliances in your kitchen.
Integrated:
For a seamless look, these units are entirely flush with the countertop edges. They will have a vent on them, but it will not be visible. These integrated refrigerators come in a panel-ready or stainless version. Still, they do not offer a water dispenser on the exterior. The dispenser will be on the interior of the fridge for that seamless, sleek look.
Overlay:
This type offers a flat front panel that you can customize to match your cabinets. They are considered "panel ready" and won't look that nice until those panels are placed on the front. Then they can be the highest level of modern look available with their sleek designs and ability to blend right in. The vent may be visible above the fridge, and if your unit has a water dispenser on the door, that may be visible as well. Additionally, some panels will stick out just a bit beyond the edge of the counter. However, most folks do not mind that as they blend in so well.
So, you see, the choice is up to you and the look with functionality you desire. Here are some other things to consider.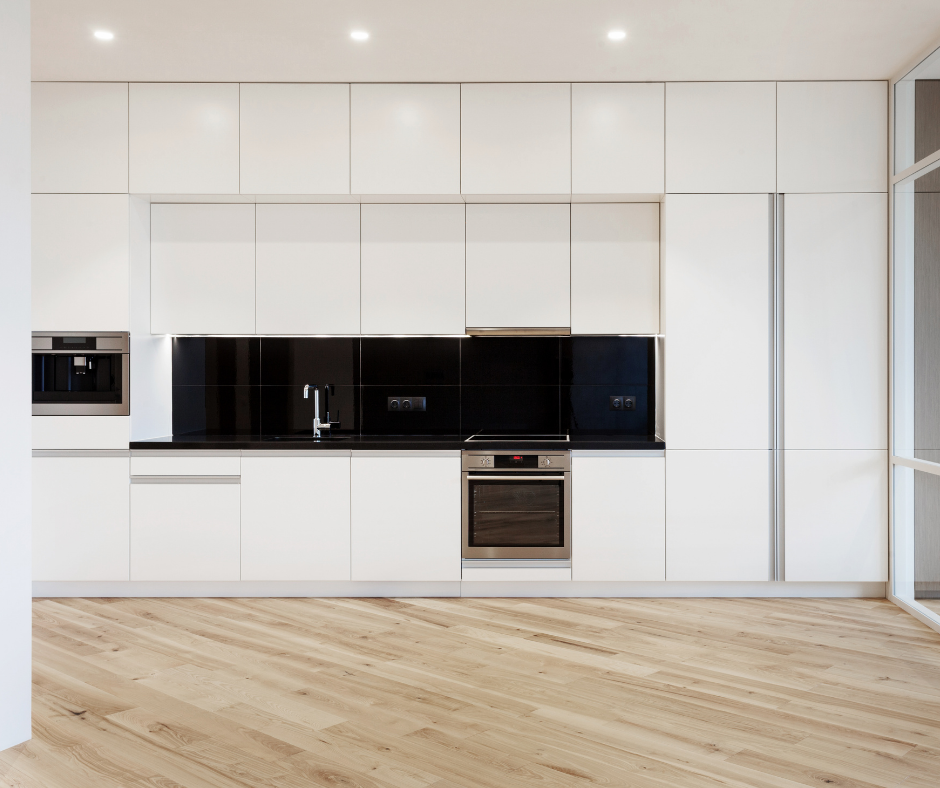 Things to Consider When Purchasing a Built-in Refrigerator
Most folks think the benefit to owning a built-in is merely in the design. However, there are several things to consider before you decide on a suitable fridge for your home and family.
For one thing, you will see that built-in refrigerators are typically more expensive than freestanding units. Most freestanding fridges can cost between $300 and $3,000 depending on the features and brand you opt for. But the built-in versions can range between $5,000 and $10,000. Therefore, consumers should carefully investigate all they will want and need from their considerable refrigerator investment.
First, you will need to determine the amount of space you have for the unit. Built-ins are typically a bit wider than freestanding counterparts. So, measuring accurately is of top priority when choosing your built-in.
Then, you'll want to decide what door configuration you would prefer. As you know, there are side-by-side French doors, fridge on top, fridge on bottom, three drawer and five-door units. The choices are up to you and how you will be using the refrigerator in the home. Do you need the freezer section to be a bit larger? You'll want to consider all these options when choosing your unit.
Is Energy Efficiency a must for you and your family? If so, there are different ratings on each fridge, so you will want to be aware of the ratings for your brands. The yellow tag will tell you what you need to know. There you will learn the estimated annual operating cost and the average yearly electric usage. The adjacent blue sticker will inform you that the EPA standards are verified.
Then, you will need to decide what features are important to you and the members of your household.
Built-In Refrigerator Features to Consider
Ice on the outside, water, and a coffee maker on the door, too? These are only a few of the things to decide on when making a refrigerator purchase. Would you prefer it be on the interior to disguise the look and keep the seamless vibe going? Well, that is available. Here are a few more things you can add to the choices for features.
A view-through window allows the user to see what's in the fridge without opening the door. This popular feature conserves energy and adds to the convenience. Most often, you find this feature on stainless steel models.
What about smart features? Now, you can check the temperature of the fridge from your smartphone. And some even sync with other appliances in the home.
You may want a digital touch screen to control temperature and humidity right on the front of the door.
The latest technology in high-humidity sealed crispers keeps fruits and vegetables fresher for longer. This is good news for your grocery bill.
Some filters remove impurities from your water and ice.
And an air-purification system will keep unwanted odors at bay—no more onion-flavored iced tea.
Finally, if you want panels on the exterior, you will need to choose color and grain to match your cabinets.
Now that you have learned all there is to offer in the world of built-in refrigerators; we have put together a list of the top units in the industry.
The Top Brands for Built-In Refrigerators
On the expert site provided by Bob Vila, there are six built-in refrigerators worth noting for six reasons. Here they are as listed on his site.
BEST OVERALL: KitchenAid 25 cu. ft. Built-In Refrigerator
BEST BANG FOR THE BUCK: BOSCH Benchmark 36 Inch French Door Refrigerator
BEST SMART: Cafe 25.2 cu. ft. Smart Built-In Refrigerator
BEST ENERGY EFFICIENT: LG Studio 42 Inch Built-in Smart Refrigerator
BEST LARGE CAPACITY: KitchenAid 30-cu ft Built-In Refrigerator
BEST FOR SMALL SPACES: Monogram 36 Inch Built-In Panel Ready Refrigerator
Others recommend built-ins on different scales. Here is what we found:
The Dacor 42″ Built-In 4 Door French Door Refrigerator Contemporary Panel Ready is known for its form and function as a good four-door choice.
The compact JennAir Built-In Refrigerator 36″ Panel Ready Bottom-Freezer Obsidian Interior is recommended for smaller kitchens because it is 6 inches skinnier than other built-ins.
The Dacor 36″ Built-In Refrigerator Panel Ready French Door is one of the best for energy efficiency.
For a Wi-Fi-enabled refrigerator, you may want to select the Wi-fi-Enabled Side-by-Side Built-In Refrigerator by LG STUDIO. Need an excellent fingerprint-proof version? Try the KitchenAid PrintShield Side-by-Side Built-In Refrigerator.
Then, if you need a professional Series unit, try the Thermador Professional Series French Door Built-In Refrigerator.
And Viking may just have the best professional bottom freezer unit in the Professional 5 Series Bottom-Freezer Built-In Refrigerator.
With so many choices available today, the selection process can be pretty overwhelming. But that is why Gulf Coast Appliance Repair is offering help with which to pick. And we know which units stand the test of time and which brands offer readily available parts.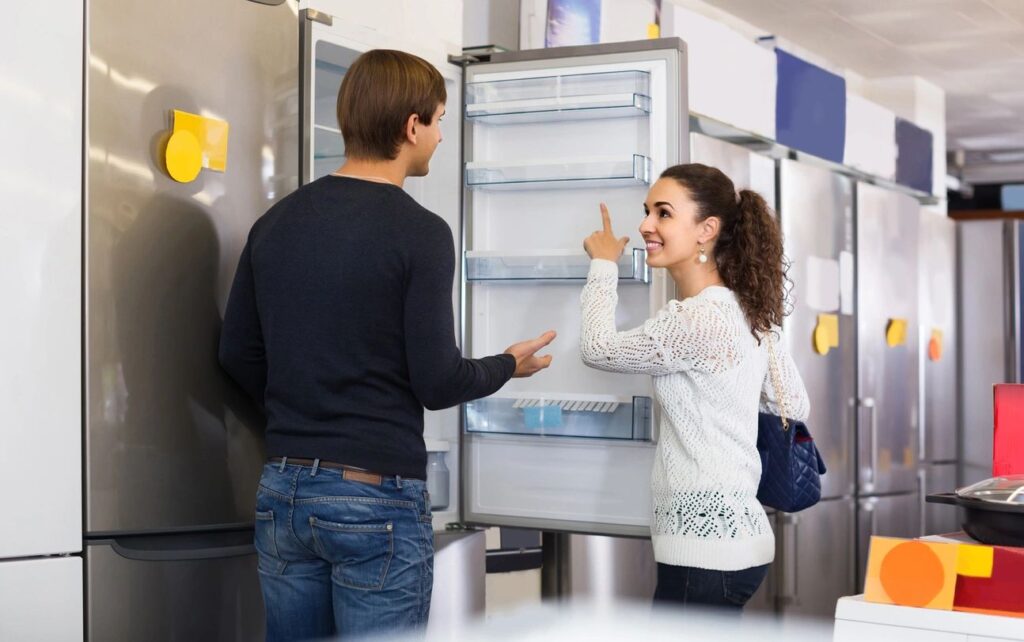 For Trustworthy Installation, Advice, and Repairs, Count of Gulf Coast Appliance Repair
At Gulf Coast, we offer in-home and online consultations to create the design plan when you are ready to upgrade your kitchen or any other space with a built-in refrigerator. Our installers arrive at your home on time, and we clean the work area upon project completion. All our services come with a 100 percent satisfaction guarantee.
If your built-in refrigerator has a problem, our repair technicians are available every day of the week to come to your home and fix it. You see, our repair services include troubleshooting temperature problems, strange sounds, door seals, and more. No matter what the problem is with your refrigerator, our technicians have seen it all. Our experienced technicians are factory-trained in repairing built-in refrigerators and freezers. You can rest assured knowing that your built-in appliance is in good hands.
Contact us now to schedule your appointment and get the advice you need to purchase your new built-in refrigerator.