The kitchen is often considered the heart of the home, and the oven plays a central role in many households. Whether you're baking your favorite treats, roasting a delicious Sunday dinner, or simply reheating leftovers, a reliable oven is a kitchen essential. 
However, when your oven's heating element malfunctions, it can disrupt your cooking routine and lead to frustration. 
In this blog, we will explore the common signs of oven heating issues, their possible causes, and step-by-step instructions on how to diagnose and repair these problems. After reading through, if you're still having trouble with oven heating issues, give our team at Gulf Coast Appliances a call. We'll help you get your oven back in working order!
Signs of Oven Heating Issues
Before we dive into the diagnostic and repair process, it's crucial to recognize the signs that your oven's heating element may not be functioning correctly. If you run into any of these indicators, know that an oven repair is likely necessary. 
Some common indicators of oven heating issues include:
Uneven Cooking or Baking
One of the most noticeable signs of oven heating issues is when your dishes come out unevenly cooked or baked. You might find that certain areas of your food are overcooked, while others remain undercooked. Either way, it's an undesirable result. 
Extended Cooking Times
If your oven takes significantly longer to reach the desired temperature or to cook your dishes, it could be a sign of heating element problems. Prolonged cooking times can be frustrating and inconvenient.
Inaccurate Temperature Settings
Your oven's thermostat should maintain a consistent and accurate temperature throughout the cooking process. If you notice that your oven's temperature varies widely or does not match the set temperature, it's a clear sign of a heating issue.
Incomplete Preheating
A well-functioning oven should preheat efficiently, reaching the desired temperature within a reasonable timeframe. If your oven struggles to preheat or doesn't reach the set temperature at all, it's likely experiencing heating element problems.
Burned or Undercooked Food
When your oven's heating element is malfunctioning, it can lead to inconsistent cooking results. Food may be burned on the outside while remaining undercooked on the inside. No one wants to eat food that is overcooked or underdone!
Visible Damage to the Heating Element
In some cases, you may notice visible damage to the heating element, such as:
Visible cracks

Burns

Broken sections
This damage can directly affect your oven's performance, so it's important to take care of this in a timely manner. 
Unusual Noises
Unusual noises, such as popping, hissing, or sparking sounds coming from your oven, can indicate problems with the heating element or related components. Again, it's important to take care of this problem quickly as it could lead to significant problems, or worse, fires within your oven.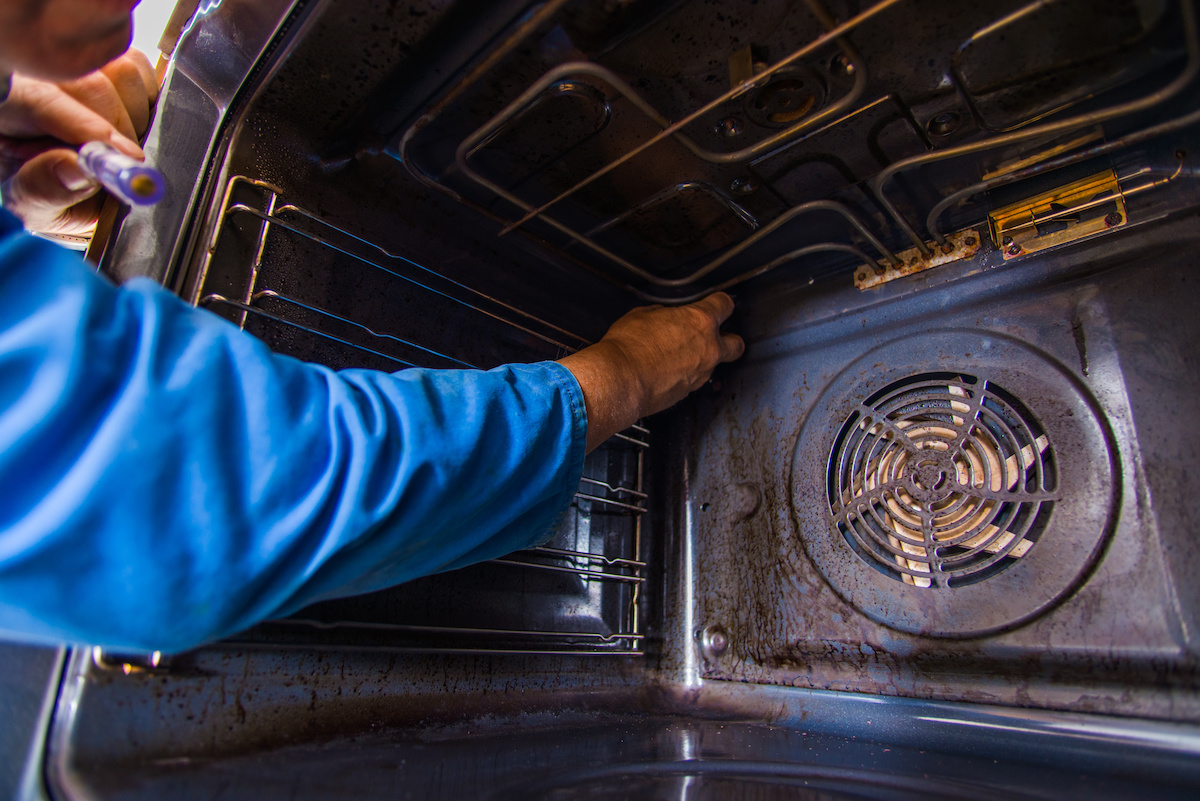 Common Causes of Oven Heating Issues
To diagnose and repair oven heating problems effectively, it's essential to understand the potential causes behind these issues. The following are some common culprits:
Faulty Heating Element
The heating element is the part responsible for generating heat inside your oven. If it's damaged, worn out, or has broken sections, your oven will struggle to maintain the desired temperature.
Malfunctioning Thermostat
The thermostat controls and regulates the temperature inside the oven. If it's faulty or inaccurate, it can result in:
Temperature inconsistencies

Prolonged cooking times

Uneven cooking
Faulty Temperature Sensor
Many modern ovens are equipped with temperature sensors that monitor and adjust the oven's internal temperature. A malfunctioning sensor can lead to inaccuracies in temperature control.
Baking Element Issues
In ovens with both a bake element and a broil element, issues with the bake element can cause uneven cooking or incomplete preheating. This element is responsible for most baking tasks so if it isn't working properly, you'll notice right away.
Broil Element Problems
The broil element, typically located at the top of the oven, is used for broiling and additional heating. If it's malfunctioning, it can impact the oven's overall performance.
Control Board Malfunctions
The control board or electronic control board manages various functions in modern ovens. Malfunctions in this component can disrupt temperature settings and heating processes.
Wiring and Electrical Issues
Loose, damaged, or faulty electrical connections can disrupt the flow of electricity to the heating elements and thermostat, leading to heating problems. This could be a result of an external factor, so be careful when tinkering with a problem related to electricity. 
Oven Door Seal Gaps
An airtight seal around the oven door is crucial for maintaining a consistent temperature. Gaps or damage in the door seal can allow heat to escape, resulting in inefficient heating. This problem may not be as noticable, so it's important to pay close attention when inspecting your oven for common issues. 
Diagnosing and Repairing Oven Heating Issues
Once you've identified the signs of oven heating issues and considered the potential causes, it's time to diagnose and repair the problem. Remember, if you aren't confident you can make the repair on your own or if you've tried to make the fix but are still running into oven heating issues, reach out to our team at Gulf Coast Appliances. We are experts in over repairs and can get it back in working order. 
Here's a step-by-step guide to help you through the process:
1. Safety Precautions
Before you begin any diagnostic or repair work on your oven, it's essential to ensure your safety. Always disconnect the oven from its power source by unplugging it or turning off the circuit breaker before beginning any repair work.
2. Inspect the Heating Element
Start by visually inspecting the heating element. Look for visible signs of damage, such as cracks, burns, or broken sections. If you notice any issues with the heating element, it's likely the culprit behind your oven's heating problems.
3. Test the Bake and Broil Elements
If your oven has both bake and broil elements, you'll want to test them individually. Turn on your oven and set it to "bake." If only the broil element heats up, the bake element may be the issue, and vice versa. Replace the malfunctioning element if needed and test both settings again. If you are still running into a problem, something else is causing the issue.
4. Check the Thermostat
To test the thermostat, use an oven thermometer to measure the actual oven temperature. Set your oven to a specific temperature and monitor the thermometer. If the thermometer's reading differs significantly from the set temperature, the thermostat may need to be recalibrated or replaced.
5. Inspect the Temperature Sensor
Temperature sensors are typically located inside the oven, near the upper back wall. Use a multimeter to check the resistance of the sensor. The sensor may need replacement if the reading deviates significantly from the expected resistance.
6. Inspect the Control Board
Examine the control board for visible signs of damage, such as burnt or melted components. If you suspect an issue with the control board, there's no need to continue to DIY methods. Consult a professional technician as it can be a complex component to diagnose and repair.
7. Inspect Wiring and Electrical Connections
Check all wiring and electrical connections to ensure they are secure and in good condition. Tighten any loose connections and replace damaged wires if necessary. Be sure to follow safety protocols when working with electrical components.
8. Test the Oven Door Seal
Inspect the oven door seal for gaps, damage, or wear. An inadequate seal can lead to heat loss. If you find any issues with the door seal, replace it to maintain an airtight oven.
9. Consult the Owner's Manual
Refer to your oven's owner's manual for specific troubleshooting tips and maintenance guidelines. It can provide valuable insights into the most common issues and solutions for your particular oven model.
10. Professional Assistance
If you've gone through the diagnostic process and are unable to identify or repair the issue, or if the problem involves complex components like the control board, it's advisable to seek the assistance of a qualified appliance repair technician. These professionals have the expertise and equipment to diagnose and repair more intricate oven heating problems.
11. Regular Maintenance
To prevent future oven heating issues and costly repairs, consider performing regular maintenance tasks, such as cleaning the oven, inspecting heating elements, and replacing damaged components as needed.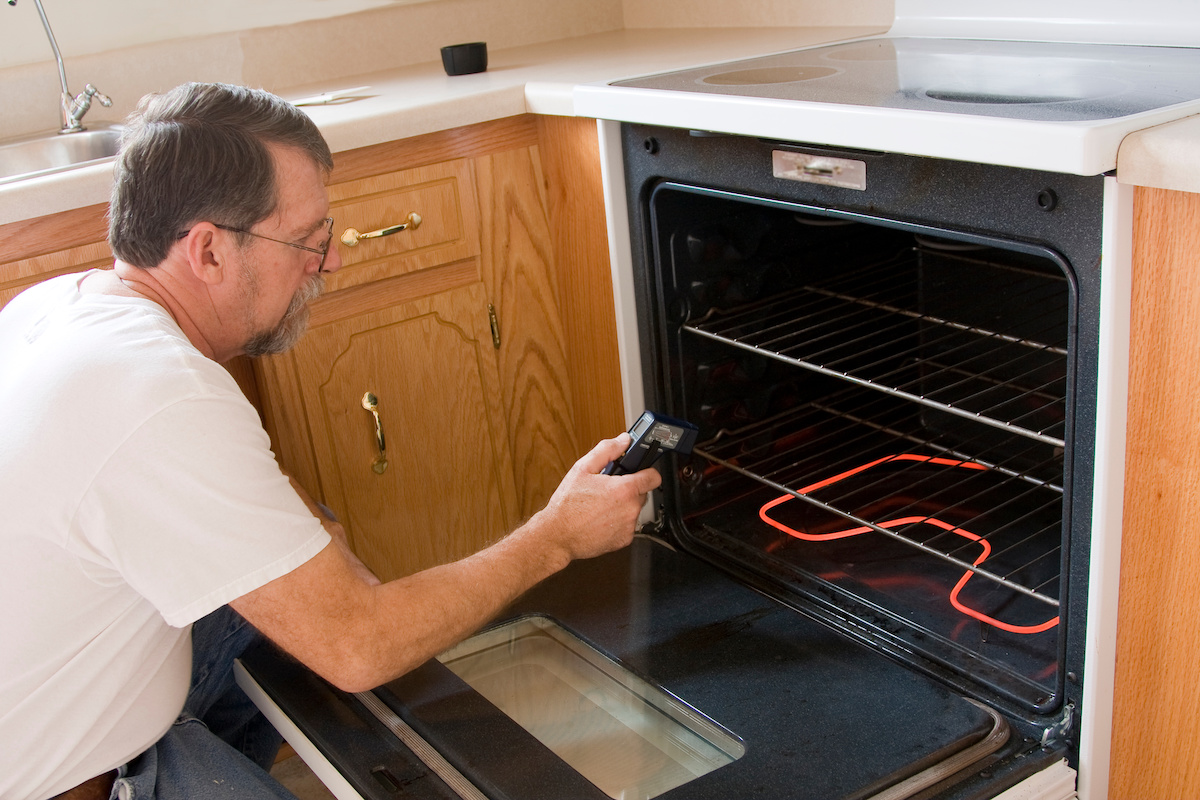 Having Oven Heating Issues? Gulf Coast Appliances Can Help!
A malfunctioning oven heating element can be a significant inconvenience, but with the right knowledge and approach, you can diagnose and repair many oven heating issues yourself. By recognizing the signs, identifying potential causes, and following the diagnostic and repair steps outlined in this blog, you can enjoy a fully functional oven and continue preparing delicious meals for your family and friends. 
If you encounter complex issues or are uncomfortable performing repairs, don't hesitate to seek professional assistance from our team at Gulf Coast Appliances. We will ensure your repairs are taken care of properly and your oven operates safely and efficiently.