Learning About the Pros and Cons of the Ventless Dryer
Almost every dryer vents outside, whether a gas dryer or an electric dryer. But did you know there are ventless dryers on the market? This dryer can be extremely helpful in certain situations. That is why at Georgia Home Remodeling, we have put together this list of ventless dryer pros and cons for our readers.
Indeed, a ventless dryer is perfect for specific applications. But if you are unclear about what they are, how they work, and if you should have one installed – keep reading.
What is a Ventless Dryer?
"A ventless dryer constantly recirculates air through the drum to pick up moisture from the clothes, then condenses the moisture later in the process through a heat exchanger. This contrasts with vented dryers, which push hot, humid air outside through a dryer vent." –Whirlpool.
Basically, it works differently since there is nowhere for the humidity to escape like there is with a dryer that vents to the outside. These ventless dryers provide a different way to dry clothes for places with limited space like condos, apartments, and smaller homes.
There are two types of ventless dryers. They are the condensing dryer and the heat pump dryer.
The Condensing Dryer: This is the most common type of ventless. The cool air enters the dryer and is circulated with a condenser. Dry, warm air then enters the drum to absorb the moisture in the clothes and get them dry. But rather than the air venting out, the condensed water goes down a drain.
The Heat Pump Dryer: Using Freon gas to generate heat, this unit does not have a heating element. The dryer's heat dries the clothes, and then the hot air enters an evaporator to be cooled.
Ventless Dryer Pros and Cons
In Europe, they are prevalent. But in America, nearly 80% of all homes have a standard vented dryer. (U.S. Department of Energy). Those who like the idea of a ventless dryer for one main reason. They want to save space. These dryers can fit into tight spaces that a standard dryer cannot.
That said, larger families may not see this smaller dryer as an option. Since you cannot overstuff them and do a substantial family-sized load, they just are not suitable for some.
Ventless Dryer Pros:
They can be installed in small places without a separate room or closet for them.
Ventless dryers are more energy-efficient s they reuse the heat repeatedly.
The heat is less in a ventless, so while it may take more time, it will not damage your clothes.
They are easy to maintain.
There is no lint filter cleaning needed.
Installation is a cinch comparatively.
They can heat your room in the wintertime.
Ventless Dryer Cons:
First, they do cost more than vented dryers.
They have small drums and cannot do larger loads.
They will take two to three times longer to dry clothes.
You will need to have a way to drain the water.
The unit can place moisture in the air in the home when running.
They tend to be a bit noisy.
Installing a Ventless Dryer in Your Home
If you have decided a ventless dryer is for you, you will want to research to find the one you like. The folks at Reviewed.com did an interesting study. They completed a 500-plus pound laundry load testing series and arrived at what they found to be the best of the best in ventless dryers.
Here are those results as taken directly from the study and ranked in order.
Bosch 500 Series WTW87NH1UC Heat Pump Dryer
LG DLEC888W
Blomberg DHP24412W
Miele TXR 860 WP Eco & Steam
Fisher & Paykel DE4024P1
Bosch 800 Series WTG865H4UC
GE GFT14ESSMWW
Furthermore, since there is no need for ductwork, the ventless dryer installation is much simpler. And depending on the unit, some use a standard three-prong outlet. At the same time, others will require a particular outlet. If the outlet is a concern, look for combination washer and ventless dryer units as they utilize three-prong outlets.
Call your local appliance repair technician to get the unit installed professionally. Gulf Coast Appliance Repair can install it for you or repair the one you have.
Signs You Need Dryer Repair
Are you thinking of keeping the dryer you have and scheduling a repair? Good news! Gulf Coast Appliance Repair can take care of that for you. To determine whether you need a dryer repair expert, here are a few of the more obvious signs.
When a loud noise comes from the dryer: A buckle or zipper is an annoying noise. But a thunderous noise is not all right. That sound could indicate that your dryer belt is loose. Please call for repair before resuming use.
If there is a burning smell: As soon as you notice that something is burning, please turn the dryer off and unplug it at once. Dryer fires can melt the casing, damage the parts inside the unit, and even cause a fire in your house. Also, ensure you always clean out the filters and clean dryer vents every year.
When the dryer motor is on, but the drum is not moving: When it is not turning, your belt may have some damage. Then no matter how many cycles you try, your clothes will not dry. So, call for dryer repair as soon as you notice the issue.
Are the clothes taking way too long to dry? Suppose it takes a couple or more cycles to dry regular clothes. In that case, you could have a broken belt, sensor, or an electrical problem. And running the dryer cycle over and over costs more energy and money. Call for an inspection and repair.
When the air in the dryer seems more humid than usual: Blocked vents from lint build-up can cause wet air to be trapped inside the unit. Then the condensation has nowhere to go, and your clothes will not dry. Worse, the blocked vents can eventually lead to dryer fires.
Help, the dryer is jumping all around the laundry room: A machine that is not level can cause the dryer to move out of place. This can be a real problem if it snaps the electrical and condensate lines. Call a tech to balance your dryer and keep it in its place.
Wee, it just won't turn on anymore: If your dryer is plugged in and the door is latching, there may be an electrical issue causing the machine not to run. There are several places to check that your dryer repair expert will know to check for you.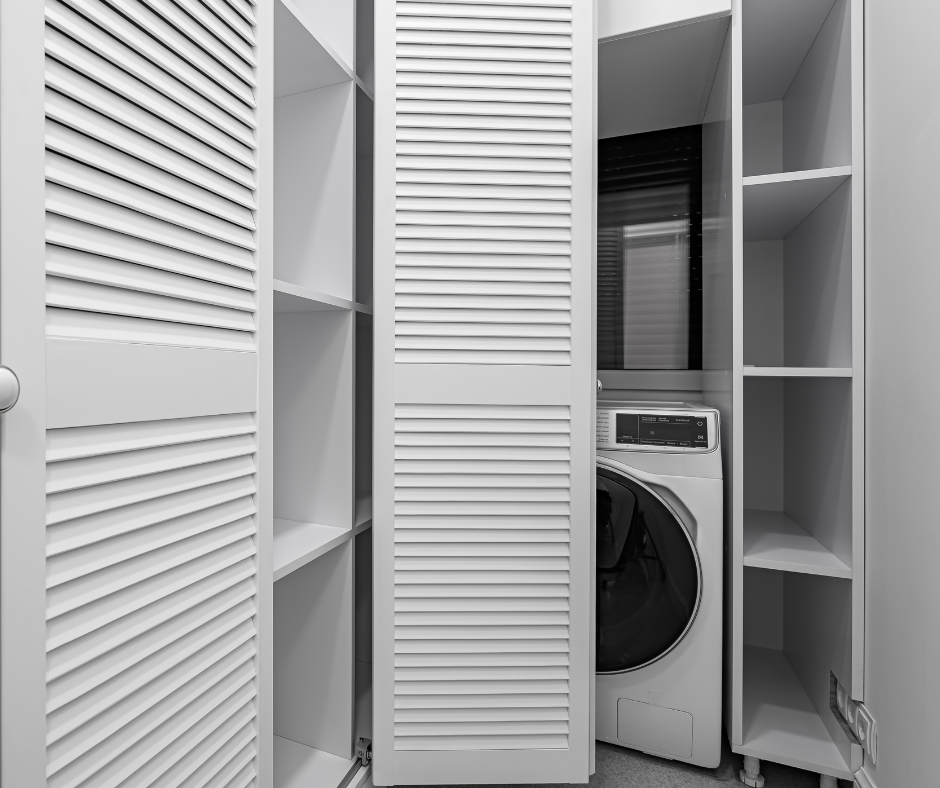 Gulf Coast Appliance Repair Installs
When you purchase appliances these days, there is one benefit to scheduling with Gulf Coast Appliance Repair you may not have thought of. Over the past year, we have seen significant delays in the shipping and production of appliances in general. That said, your devices may not come in right away.
But there is no need to panic. Our team can be right out to get them all professionally installed when the unit shows up.
With professional installation, when there is a problem with the dryer, we can come right out with the correct parts to service the unit. BONUS!
So, have you decided on which ventless dryer or the traditional unit you want to purchase? Go ahead and make that move. Then call to let us know your estimated arrival date, and we will see you then!