You Can Get the Most Out of Your Washer and Dryer
Whether you love doing it or aren't a fan, laundry is a daily task that is a part of our human lives. Having a washer and dryer has been a staple in our homes for many years now. Being one of our most loved household appliances, it's a good idea to do everything you can to ensure it operates at maximum efficiency. Your family will thank you, and you will have extra time and money on your hands. Gulf Coast Appliance Repair shares helpful cleaning tips and caretaking measures to ensure you get the most out of your laundry machines.
The Importance of Caring for Your Washer and Dryer
You've been busy working towards that new promotion or perhaps helping your kids finish up school, but the dirty laundry piles are starting to stack up. Typically, it's as simple as putting the dirty clothes in the washer and letting it work its magic while you get back to what you need to do. Now think about if your laundry appliances aren't doing their best job.
Imagine if you had to spend hours hand washing all the clothes and linen that you and your family go through. That's a lot of time! Getting the most out of your washer and dryer means getting the most out of your day.
Roughly 20 percent of homes in the U.S don't have access to standard laundry machines. So, if you find yourself with a beautiful set of appliances, it's essential to take care of them.
How Can You Get the Most Out of Your Washer and Dryer?
We spend a vast portion of our time in the laundry room, especially if you have a family to look after. More people means more laundry. If that's the case, you never want to be in a position where your washer and dryer aren't working correctly.
Keep reading to find out how to get the most out of your laundry units.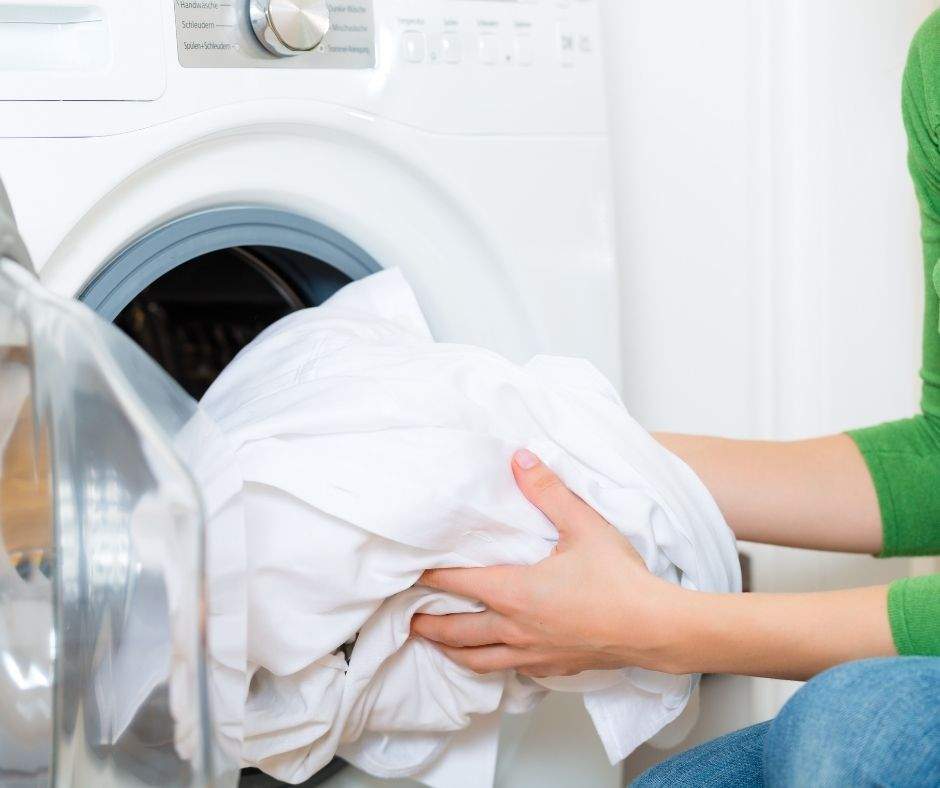 TIP 1: Updated Laundry Appliances
New laundry appliances utilized new technology to use significantly less energy and water. Even if your old washer is doing the job, upgrading will save you money and time.
Your dryer has some of the highest energy consumption compared to the other appliances around your home. Upgrading this will allow your home to utilize the extra energy wherever needed and get the most efficiency out of your laundry machines.
TIP 2: Keep the Washer Door Cracked
You finally get a much-needed break from work, so you transfer the laundry load from the washer to the dryer and carry on with your day. Cracking your washer door open after use is essential to getting the most out of your appliance.
After you finish a washer load, excessive moisture sits in the drum of your appliance. By cracking the door, letting air in will evaporate most of this leftover water.
What happens when you leave your washer door shut after use?
If left to its own devices, the built-up water can cause mildew to form inside your appliance. Mold in your washer will give everything you put in a foul, unappealing smell– Yuck! 
The leftover water has detergent and everything released from your dirty clothes. If left inside your machine, mineral deposits will form that can damage clothes put through the washer.
If water is sitting inside, you can believe it will find somewhere to make rust. Even if the majority of inside your washer is plastic material, any exposed metal that has water on it will start to rust. It can get on whatever you are trying to wash and eventually destroy your life-saving appliance.
Leaving the door open after washing will let in fresh, dry air that will aid in getting rid of all that unwanted moisture.
TIP 3: Get the Most Out Of It: Don't Overload Your Washer
Do you have piles of dirty laundry to get squeaky clean in a time crunch? We are all guilty of throwing in as much as we think the washer can fit and hoping for the best. Doing this puts unnecessary strain on the appliance, putting it out of commission and leaving you without fresh laundry. No, thank you!
Here's what can happen to your washer if you overload it:
Ever wonder how that big drum inside your washer spins so fast? A motor inside your unit provides the energy needed to keep your clothes spinning during their wash cycle. If you put too much strain on it by overloading your machine, it can break down and leave you without a washer.
Try to follow the recommended load size whenever you are washing heavier items. Towels and other linens are much more challenging for your washer to spin. You can ensure everything is cleaned appropriately while your appliance isn't struggling to do the job by reducing the load. Go easy on the load size to get the most out of your washer.
TIP 4: Wipe Down Your Laundry Appliances
Think about all the mud and dirt that magically disappears after running our clothes through a wash cycle. Well, your washer machine isn't a magician! Some dirt and debris are certainly there, especially after many uses.
Wiping down the inside of your laundry appliances is always good practice. If not cleaned properly, the excess grime can find a home and taint anything that you try to wash.
Cleaning your washer thoroughly will ensure that you get the most out of doing your laundry and removing unwanted filth. Furthermore, washing units typically come with removable lint traps. Try to locate these and clean them often, if not after each load.
TIP 5: Remove Stains Before Washing
Tackling tough stains is something our laundry machines might struggle with. To get the most out of your laundry devices, treat stains before washing them.
Though something like getting a grease stain on your favorite outfit might feel like an emergency, fret not! Try these tips to get your laundry back to its former glory when dealing with a stain:
Get a bucket of hot water mixed with a few drops of detergent and soak your stained laundry in it.
Use your handy-dandy, super-strength stain treater and let it soak where needed.
Finally, throw it in the washer and let your appliance take it from here!
TIP 6: Don't Overuse Detergent
We've all been there. We make our own estimation for the correct amount of detergent and start the wash cycle. Using the right amount of soap is essential for your washer to do its best job. It can cause soap scum buildup inside your machine and keep your clothes from being thoroughly washed.
It is best to find the recommended detergent amount according to load size. Your machine will typically have some guidelines for this. Practicing using the right amount of detergent will save your device and ensure you are getting the most out of it.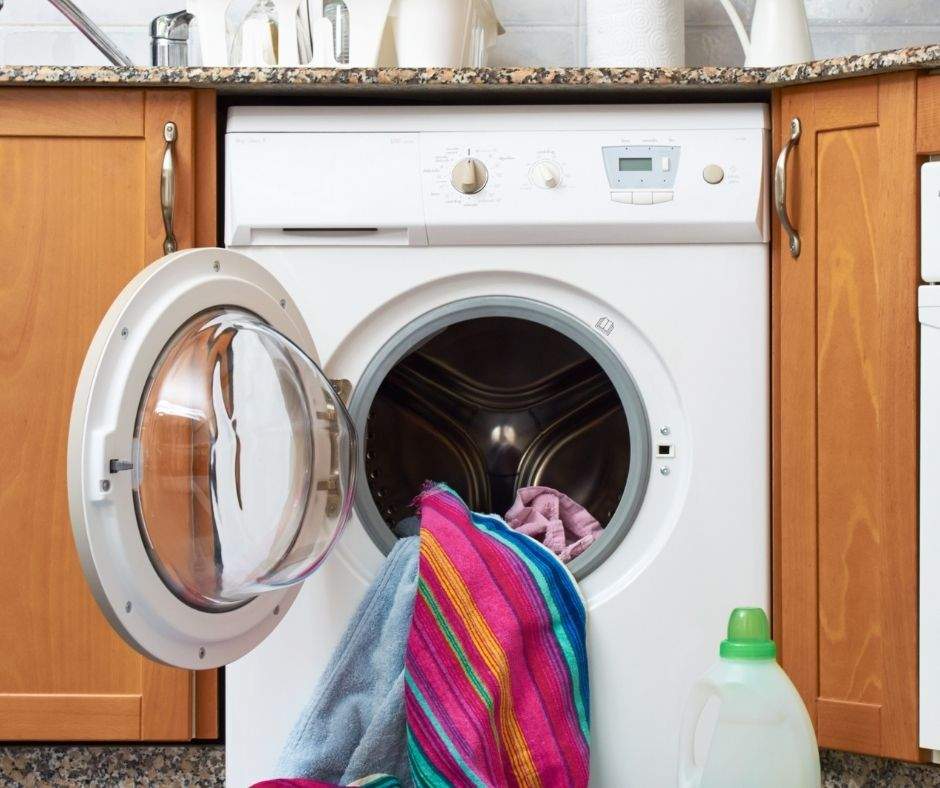 Get the Most Out of Your Appliances with Preventative Maintenance and Repairs from Gulf Coast
At Gulf Coast Appliance Repair, we are invested in making your life easier by ensuring that your appliances are working correctly. Our experts are trained and certified so that you can rest easy and do what matters most.
For over ten years, we have specialized in repairing washing machines, dryers, stovetops, dishwashers, and many more household appliances around the Pinellas area.
Contact our office today to get the job done right!