The dishwasher is arguably one of the hardest working appliances in the home. Keeping it in working order is essential to the flow of your household. And if you have more than one person in the house, it is even more vital as a part of the daily functions of the home.
As you probably know, a dishwasher can be a considerable convenience in your kitchen, especially when you have a large dinner party, celebrate a birthday or holiday at your home, or you just have a larger family and use it daily. Some families will even run the dishwasher twice a day. And you also know that washing dishes and pots by hand is no fun day after day. So when your dishwasher is broken or not working correctly, it can be a considerable inconvenience.
Additionally, there are several parts to a dishwasher such as main tub, upper and lower racks, pump, blades, drain impeller, thermostat, thermal fuse, door latch or seal, heating element, spray arms, soap dispenser, touchpad, pressure switch, water inlet valve, circulation pump, and motor, drain hose, drain pump or fill valve, and more. Phew, that is a long list of dishwasher terms.
You see, the average person cannot fix a dishwasher. It requires a skilled appliance repair company to fix your dishwasher correctly. Here are some of the details of that process.
A Few Reasons for a Dishwasher
There are numerous reasons why we want or need a dishwasher in our kitchen today. Here are just a few:
Dishwashers save time.
They save the skin on your hands and forearms.
Of course, they sanitize your dishes and utensils for reuse.
Using a dishwasher eliminates cluttered counters while washing and drying.
And a dishwasher adds value to your home.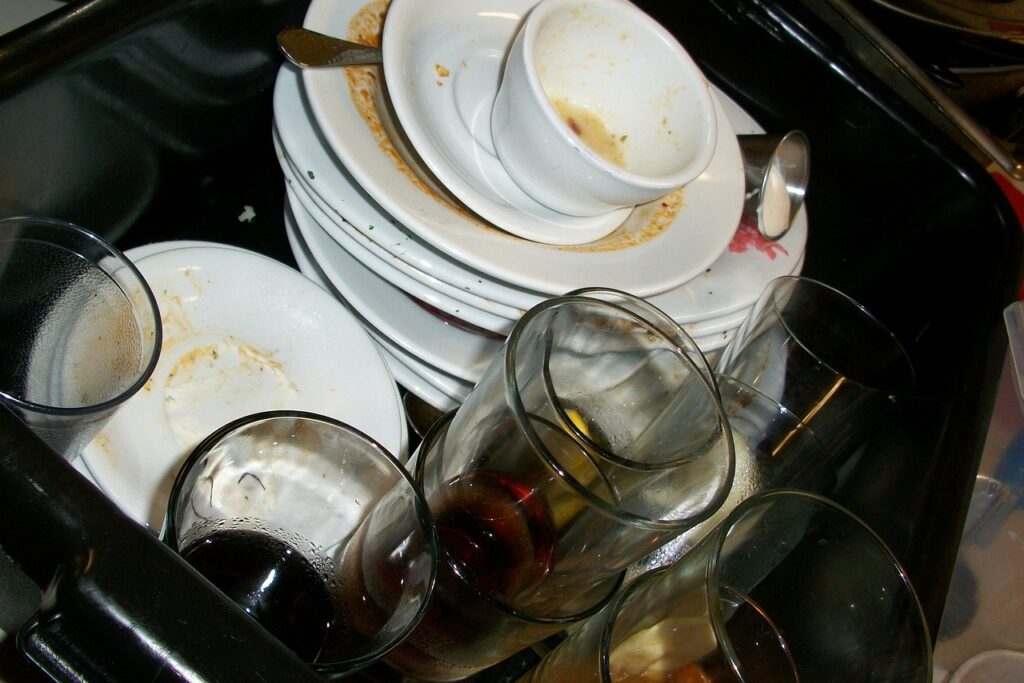 What are the Common Dishwasher Problems?
Even the best brand and highest quality machines can break down from time to time. If they are used often, there is an even greater probability your appliance could run into a problem at some time or other. After all, it is merely a machine.
So, Gulf Coast Appliance Repair has put together the following list of 11 common problems with our customers' dishwashers.
It won't start, and the lights do not come on. In this case, check on the fuse box to see if the fuse has blown. That would be a simple fix. If that doesn't work, you will need professional repair.
When an annoying film and food particles are left on the dishes, they are not adequately cleaned. Food particles can simply be a clog or a food build-up in the bottom. If there is film on your glasses, it may be your hard water. Have a service person diagnose the issue if so.
If the sides of the dishwasher are leaking, the gasket needs replacing.
When stinky water is building up in the bottom of the dishwasher, it is not draining. This usually indicates a clog somewhere. Often, running your disposal will clear it up.
Perhaps your once quiet dishwasher is now not so subtle. Noises could indicate a mechanical issue. A bent wash arm can make noise, or maybe your bearings have gone bad. Or, it could be the pump or motor. Call a professional to check it out.
When you push the buttons, and nothing happens, but the lights are on, there is a computer or other problem.
If the lights won't stop flashing, that is a warning of an issue.
Suds or water leaking from the corners of the dishwasher or an overflow is not expected by any means.
When it all seems to be working, but the detergent dispenser did not open. That can be frustrating, feeling like you just wasted all that water, and still, you have to hand wash the dishes. First, make sure that a dish was not blocking the latch from opening. Then call for a repair.
Sometimes the latch breaks and won't form the seal to close tight.
If the dishwasher is not drying the dishes, there may be a problem with the heating element. Like in a stove, this element heats the water. Or perhaps it is the high-temperature setting on the dishwasher or your water heater. Check both, then call for an appointment if neither works.
While some common dishwasher problems can easily be fixed, more extensive troubleshooting and repair may be necessary. No one expects car owners to know all there is about a car. So why should you know all there is to a dishwasher?
If you cannot fix the basics, call and schedule an appliance repair company to restore your dishwasher back to new.
A broken dishwasher can be a homeowner's worst nightmare. Dirty dishes piling up in a sink because your dishwasher is on the fritz can quickly become a health issue, attract bugs, and be an eyesore to look at regularly. Dishes need cleaning daily, or you'll end up with a kitchen full of dirty dishes. No one wants that.
Your Dishwasher's Life Expectancy
If appropriately maintained, a dishwasher can last between seven and 12 years. The brand, quality, cost, care, maintenance, and frequency of usage can affect the years that a dishwasher can sustain.
But occasionally, they can malfunction during their useful life. That is alright, though, because an experienced appliance technician can quickly repair most dishwasher issues.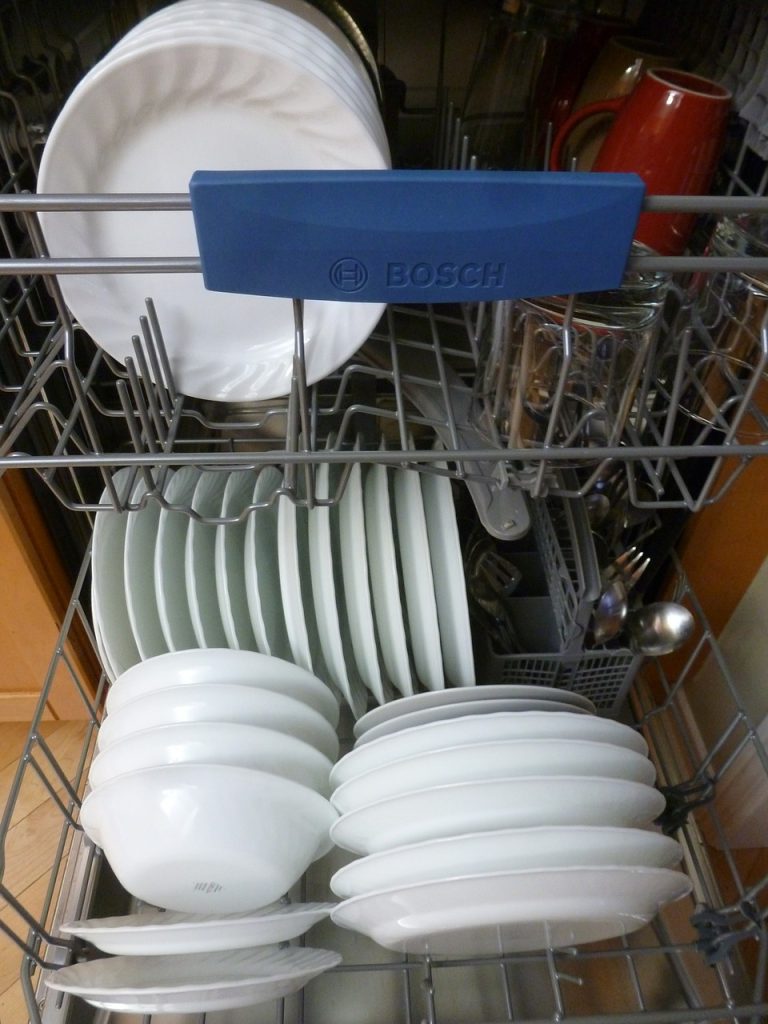 Is Dishwasher Maintenance Necessary?
The good news here is that you can extend the life of your home's dishwasher with a good maintenance plan and some effort of your own. There are several ways to do so. Here are a few suggestions from the experienced and friendly technicians at Gulf Coast Appliance Repair.
Use your dishwasher often.
Run the cycle, put the dishes away, then check the bottom to be sure there is no build-up.
Clean Your Spin Arms with a toothpick and ensure they move freely.
Check the seals to be sure they work well, and there are no leaks.
Clean the baskets and racks.
Clean out the dishwasher drain.
And if this all seems like something you have no time for, contact an appliance repair technician to do it all for you annually.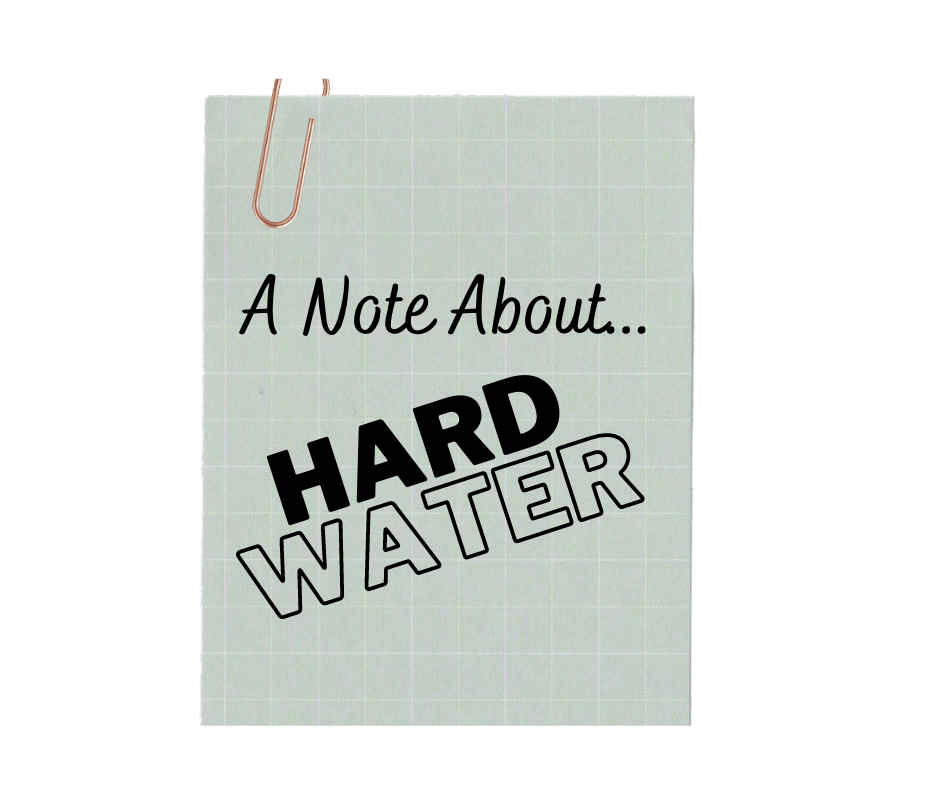 A Note About Hard Water
Many people do not realize the wear and tear hard water places on our plumbing and appliances. According to Wikipedia,
"Hard water is water that has high mineral content (in contrast with "soft water"). Hard water is formed when water percolates through deposits of limestone, chalk or gypsum which are largely made up of calcium and magnesium carbonates, bicarbonates and sulfates."
That is a lot of extra stuff in your water. Now, imagine that water coming through the tiny holes in your dishwashers' arms or your shower head, perhaps. Hard water can cause all sorts of problems. Adding a soft-water system to your home will help extend the life of your appliances and take all those things out of your water.
Do You Need Dishwasher Repair or Service?
If your appliance is not working at peak performance, it may require a repair or at least a service check. Make sure to call an experienced quality appliance repair specialist who will restore it to top condition.
Gulf Coast Appliance Repair is the local appliance repair company you can count on. For 10+ years, our family-owned business has been serving customers in Pinellas County and the Tampa Bay area. We specialize in repairing appliances, including refrigerators, washing machines, dryers, stoves, dishwashers, and much more. Call our appliance and repair service at 727-513-3053 or click here to contact us to get the job done or schedule your appointment.