ould In today's fast-paced world, dishwashers have become indispensable kitchen appliances, saving us time and effort in the never-ending battle against dirty dishes. Yet, there's often confusion about how often the dishwasher should run its cycle. Some believe in using it after every meal, while others prefer letting dishes pile up before running your dishwasher. 
In this article, we'll dive deep into the factors influencing dishwasher usage frequency and provide practical recommendations to help you strike the perfect balance between:
Convenience

Efficiency

Sustainability
Factors That Influence Dishwasher Usage Frequency
Below are just a few of the factors that may influence how often you run your dishwasher. 
Household Size and Number of Occupants
The number of people living in your household plays a significant role in determining how often you should run your dishwasher. 
Larger families with more members will naturally generate more dirty dishes, necessitating more frequent dishwasher usage. For such households, running the dishwasher daily or every other day might be the most suitable option.
Daily Dish Usage and Meal Patterns
Consider how many meals you cook and eat at home each day. Frequent cooking and eating at home generate more dishes to clean. 
If you find yourself using a significant number of dishes throughout the day, running the dishwasher daily might be the best approach.
Dishwasher Capacity and Efficiency
Dishwasher size and efficiency are crucial factors to consider when deciding on usage frequency. 
High-capacity dishwashers can handle more dishes in a single cycle, allowing for less frequent runs. On the other hand, smaller, more efficient dishwashers might necessitate running the dishwasher more often, but they consume less water and energy per cycle.
Water and Energy Conservation Considerations
Striking a balance between convenience and environmental responsibility is essential. If water and energy conservation are priorities for you, you might prefer running the dishwasher less frequently, such as every other day or twice a week, and ensuring that it is fully loaded before each cycle.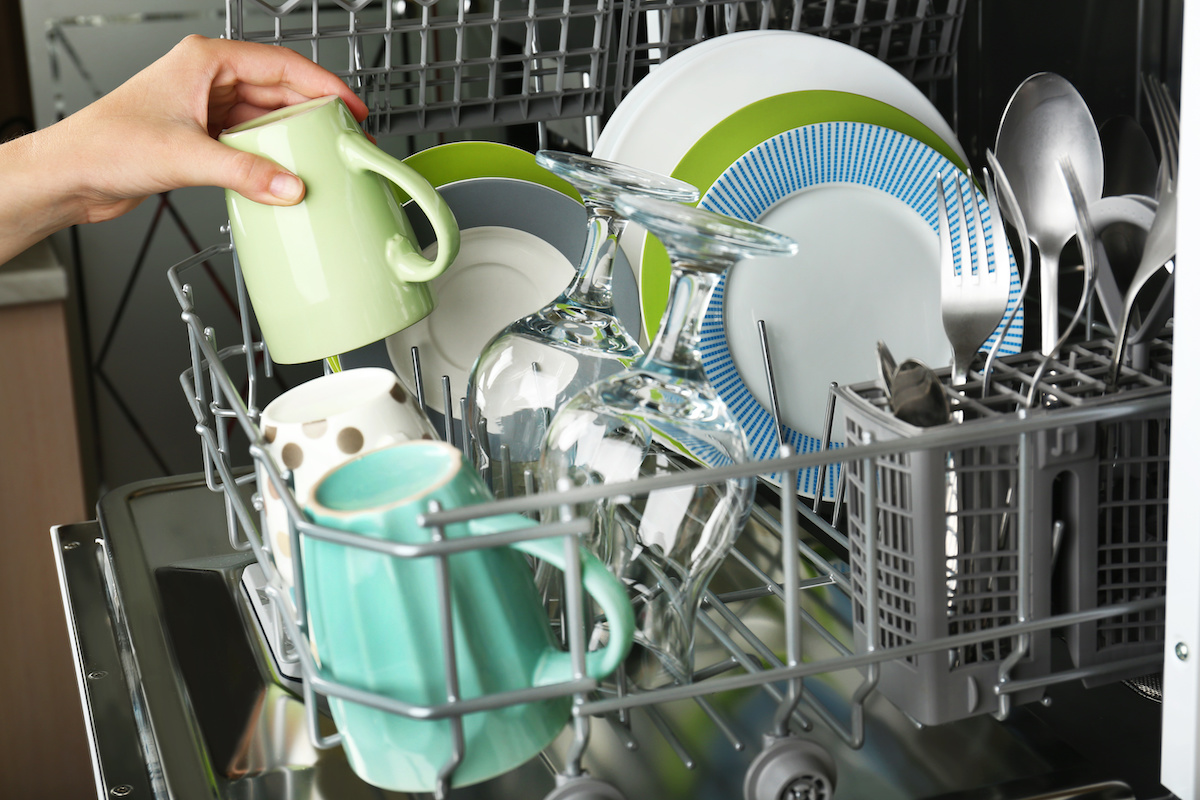 Frequency Recommendations
Dishwashing is typically on an as-needed basis, but below are a few frequency recommendations.
Daily Dishwashing: When It's Necessary 
Running the dishwasher daily is recommended for households with a large number of occupants or those who have heavy dish usage due to frequent cooking and dining at home. 
Doing so ensures that dishes remain clean, and food residues don't harden, making them more challenging to clean later. Additionally, it promotes good hygiene and helps prevent the growth of bacteria and unpleasant odors.
To maximize load efficiency, make sure to stack dishes appropriately, separating larger items from smaller ones, and place them according to the dishwasher's recommended loading instructions. 
Be mindful not to overload the dishwasher, as it can affect the cleaning performance and potentially lead to damage over time.
Every Other Day: Balancing Convenience and Efficiency 
Running the dishwasher every other day strikes a balance between convenience and efficiency. This frequency is suitable for medium-sized households with moderate dish usage. 
To make this approach effective, ensure that you rinse dishes and scrape off excess food particles before loading them into the dishwasher. Pre-rinsing prevents food debris from hardening on dishes between cycles, making cleaning easier.
For those who opt for this frequency, it's essential to store dishes appropriately between cycles to prevent potential foul odors or pest problems. Utilizing a rinse aid can also help:
Improve drying performance

Reduce the risk of water spots on your dishes
Twice a Week: A Solution for Low Dish Usage 
For individuals, couples, or small households with infrequent dish usage, running the dishwasher twice a week might be sufficient. 
However, be cautious not to leave dishes with food residues for too long, as this can lead to unpleasant smells and encourage the growth of bacteria. Pre-cleaning or soaking dishes with stubborn stains before loading them into the dishwasher is advisable to ensure effective cleaning.
When running the dishwasher at this frequency, make sure to utilize the appropriate dishwasher settings, such as an eco-friendly or light-wash cycle, to conserve water and energy.
Special Cases and Exceptions
Entertaining Guests: How to Adapt Your Dishwasher Usage 

When hosting gatherings or entertaining guests, you might face a sudden influx of dirty dishes. In such cases, you may need to run the dishwasher more frequently than usual. Consider staggering meal times to spread out the dish usage and minimize overloading the dishwasher. It's also essential to pre-clean and sort dishes to maximize the dishwasher's efficiency during busy times.

Energy and Water Conservation:

 

If environmental sustainability is a priority for you, there are several dishwasher practices you can adopt to conserve water and

energy

. 

Always ensure that the dishwasher is fully loaded before running a cycle to make the most of each wash. If you have a dishwasher with an eco-friendly setting, use it to reduce water and energy consumption while still achieving satisfactory cleaning results.

Additionally, if you have a lightly soiled load, consider using a shorter or lighter cycle to conserve resources. 

Handwashing dishes can also be a viable option for energy-conscious individuals, but it's essential to do so efficiently to avoid wasting water.
Dishwasher Maintenance and Longevity
Taking care of your dishwasher is essential to ensure its optimal performance and longevity. Regular maintenance not only helps prevent issues and repairs but also contributes to better cleaning results and energy efficiency. 
Here are some practical tips to maintain your dishwasher and extend its lifespan:
Cleaning the Interior and Filter 
Regularly cleaning the dishwasher's interior is crucial to remove accumulated food particles, grease, and mineral deposits.
Clearing Clogs and Drains 
Clogs in the dishwasher's drainage system can lead to standing water and inefficient cleaning. 
The spray arms are essential components that distribute water and detergent during the cleaning cycle. Over time, they can become clogged with food particles or mineral deposits, affecting their ability to rotate and clean effectively. 
Adjusting Rinse Aid and Detergent Usage 
Rinse aid helps improve drying performance and prevents water spots on dishes. Adjust the rinse aid dispenser's setting according to the manufacturer's guidelines to achieve the best results. Additionally, use the appropriate dishwasher detergent for your water hardness level and the dishwasher's settings. Using too much detergent can lead to residue buildup while using too little might result in inadequate cleaning.
Monitoring Water Inlet and Drain Hoses 
Inspect the dishwasher's water inlet and drain hoses regularly for any leaks or blockages. Check for signs of wear, such as cracks or bulges, and replace damaged hoses promptly. 

Avoiding Overloading

 

Resist the temptation to overload the dishwasher, as this can lead to subpar cleaning and potential damage to the dishwasher's components. 
Performing Regular Maintenance Checks 
Perform routine maintenance checks on your dishwasher to identify any potential issues early on. If you notice unusual noises, persistent water puddles, or signs of decreased performance, address the problem promptly.
Signs of Dishwasher Overuse or Underuse
Overuse: Recognizing Signs of Stress and Wear
Overusing the dishwasher by running it too frequently or not maintaining it properly can lead to wear and tear, affecting its performance and lifespan. 
Signs of overuse might include:
Malfunctioning spray arms

Cloudy glassware

Frequent clogs in the dishwasher's drainage system
Underuse: Identifying Potential Hygiene and Efficiency Issues
On the other hand, underusing the dishwasher or leaving dishes with food residues for an extended period can lead to:
Hygiene issues

Foul odors

Bacterial growth
Insufficient dishwasher usage might also lead to higher water and energy consumption per dish cleaned, reducing overall efficiency.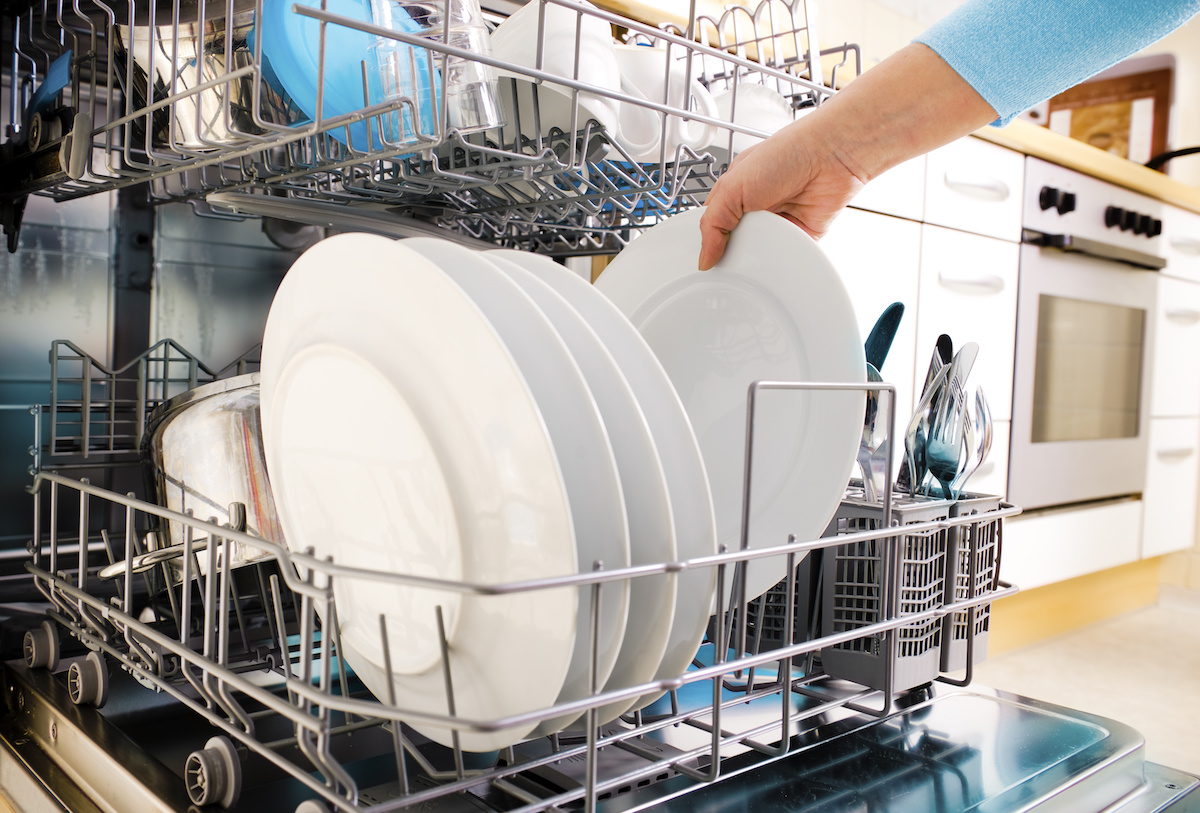 Troubleshooting Common Dishwasher Problems
If you encounter any issues with your dishwasher's performance, there are some common troubleshooting steps you can take. 
First, check for clogs in the drainage system and remove any debris that might be causing blockages. Ensure the dishwasher's spray arms are clean and rotating freely. Shyou notice issues with drying, consider adjusting the rinse aid dosage or using a different detergent.
If problems persist, consult the dishwasher's user manual for specific troubleshooting tips or seek professional repair assistance.
If you're in Pinellas County, Florida, or a surrounding area, give our team at Gulf Coast Appliances a call! We are waiting and ready to help solve any issue you are having with your major appliances.
Run Your Dishwasher When it's Right for You
Determining how often to run your dishwasher requires considering several factors, including:
Household size

Dish usage patterns

Dishwasher efficiency

Environmental concerns
Running the dishwasher daily, every other day, or twice a week can all be viable options, depending on your specific circumstances and preferences.
Remember that proper maintenance is crucial for your dishwasher's longevity and efficient performance, regardless of your chosen usage frequency. 
By following the guidelines outlined in this article and adopting eco-friendly practices, you can strike the perfect balance between convenience, efficiency, and sustainability, ensuring that your dishwasher remains a reliable and valuable kitchen companion for years to come.