Stop! Don't put that in the dishwasher! My motto when shopping for home items is, "If it can't go in the dishwasher it can't go in my house!" If you're guilty of skipping the fine print on your dishes, you might not realize core kitchen items are supposed to be hand-washed. Gulf Coast Appliance Repair is here to help you navigate what can't go in the dishwasher.
Washing dishes is a lot of people's least favorite chore to do, so I do my best to keep handwashing to a minimum, but sometimes you can't get around it. Despite my efforts, there are still several kitchen items I end up handwashing, typically because I forgot to read the fine print when I purchased them.
Keep These Things Out of the Dishwasher:
Anything Wood
Here we're talking about wooden utensils like spoons and spatulas, cutting boards, and knives with wooden handles. Rinse and hand wash your cutting boards as soon as you can after you have used them, but don't soak them in the water. Dishwasher detergent can be abrasive and will scratch your wooden items over time. Additionally, the heat of the drying cycle can cause the wood to warp or even crack. A little tip is baking soda can help scrub away stains, too.
Insulated Travel Mugs
Most of your travel mugs will have a special vacuum seal between the inner and outer shells. These seals can be ruined if you put the cup in the dishwasher. Not only will this mess up the effectiveness of your best travel mug, but you may also get water in the walls that slosh around as you drink.
Plates You've Super Glued Back Together
If you have repaired a special dish with glue or any other type of adhesive, we highly recommend washing it by hand. The hot water from the dishwasher and harsh detergents used in the dishwasher can dissolve the adhesives.
Certain Plastic Items
It would be in your best interest if you took the manufacturer's suggestion on this one. can'tdishwasher'sThicker plastic items like plastic cutting boards, food processor bowls, and mixing bowls can typically go in the dishwasher.
Remember, though, that most clear plastic can get scratched and dull over time if you put it in the dishwasher. Suppose you decide to put your plastic wear in the dishwasher, some softer plastics can't handle a dishwasher's heat. It's wise to place the items in the top rack of the washer, where they're farther away from the heat.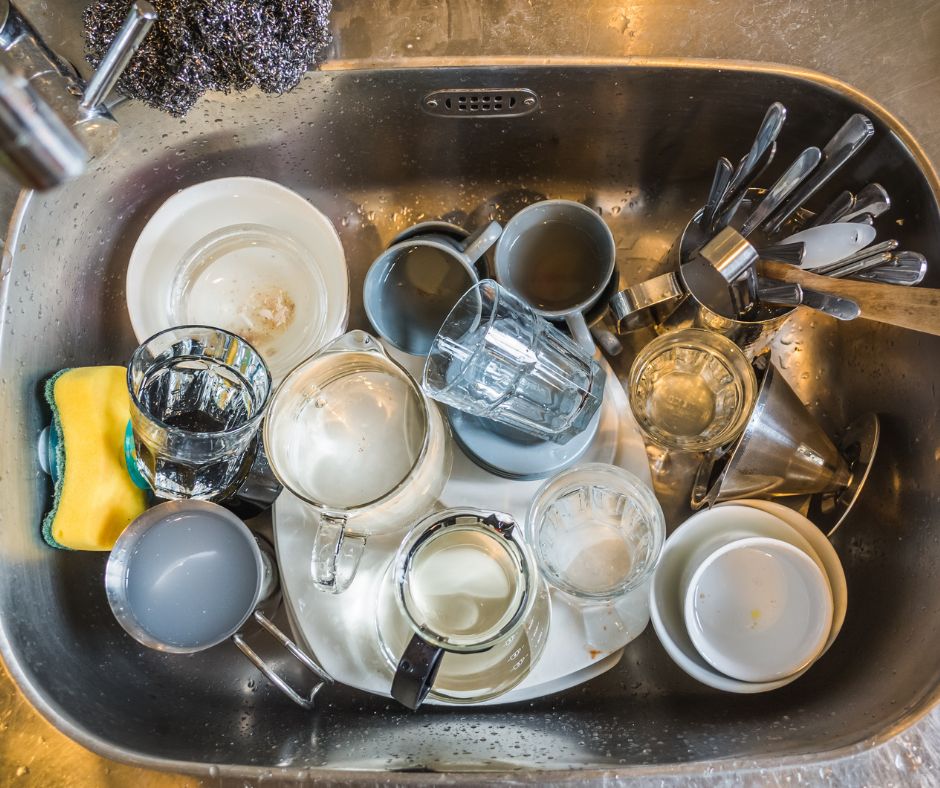 Graterso
Graters- Not in the Dishwasher
There are two main reasons to wash graters by hand. Like with knives, the dishwasher can cause the graters' blades to be dull. And the second reason is that a dishwasher won't be able to get all the particles out of its little holes, so you're better off doing it by hand anyway.
Pressure Cooker Lids
Technically, the top of your Instant Pot is dishwasher safe. It's not the best cleaning option, as there are several essential components in the lid of a pressure cooker. For instance, some valves can get clogged with food particles and seals that may be damaged by dishwashing chemicals—both of which will shorten the lifespan of your appliance.
Cast Iron Pans
It takes some time to get your cast iron seasoned just right, so please don't ruin it by using the dishwasher as a cleaning shortcut. It can cause rust to form as well. Don't use dish soap because it could break down the seasoning; dry thoroughly with a towel. Instead, the best way is to rinse your cast iron in hot water, scrubbing with a soft sponge to lift stuck-on food.
Kitchen Knives- Not in the Dishwasher
Putting your good knives in the dishwasher is a big no-no. The detergent in the dishwasher will dull a knife's blade. When it's time to start cooking, you'll get frustrated as you slice and dice. It also becomes unsafe, as you're more likely to lose control of a dull knife.
*Carefully wash your kitchen knives by hand in hot soapy water instead.
Nonstick Cookware
Generally, the nonstick coating doesn't last well in the powerful dishwasher. Sometimes you can make an exception for items labeled "dishwasher-safe" by the manufacturer. Once you've put them through the washer, give them a second look after they come out of the machine to note any damage.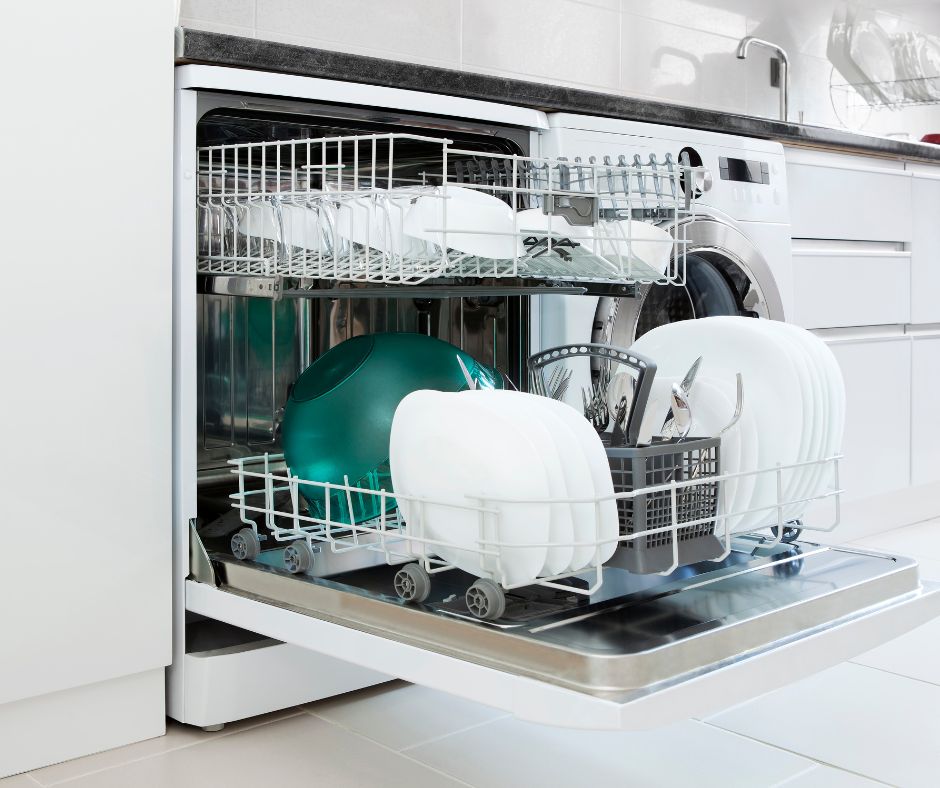 Crystal, Fine China, or Painted Plates
I'm sure you don't want to ruin the heirloom your grandmother passed down to you or the pretty plates you bought at an antique store. These delicate kitchen items can chip, fade, or lose their finish in the dishwasher.
Any silverware with unique carved handles like antlers or bone handles should also stay out of the dishwasher. The heat and hot water will loosen the handles.
Items With Labels or Adhesives
If you've ever put a container in the dishwasher with the label still on it, you know that the labels come out a torn, soggy mess. The hot water will ruin the label, and the pieces that flake off can also clog your dishwasher's filter.
Aluminum Cookware
Technically, aluminum pots and pans can go in the dishwasher. Still, they'll oxidize and fade from shiny to dull after a single cycle. Aluminum cookware's part, stainless steel cookware, can often go in the machine — but always heed manufacturer guidelines.
Even if the pan is labeled as "dishwasher safe," it's better to hand wash it. The harsh detergent can cause pitting and corrosion if the aluminum has not been anodized.
You could also see white spots on the surface from the alkalinity of the dishwasher detergent. If you want to remove the spots and discoloration, you can make a paste of cream of tartar mixed in with warm water. Spread out the paste over the pot and use some elbow grease. And remember to hand wash next time!
Copper or Other Precious Metals
Those pretty copper pots could dull or discolor in the dishwasher. Keep silver, gold, and bronze heirlooms out; they'll tarnish and eventually lose their gleaming finish.
It might be tempting to toss your copper pots and pans into the dishwasher for a no-hassle wash, but the dishwasher can discolor copper and cause it to look dull. Handwashing these items with warm water and gentle dish soap will get the job done just right.
Food Processor- Not in the Dishwasher
While the bowl, blade, and lid are usually dishwasher-safe, you'll just want to check your machine's user manual to ensure they are meant to be washed in the top rack of the dishwasher. Sometimes the blades can get messed up. So, check the manual to make sure.
Coffee Pots
Fragile glass: Cleaning your coffee pot after each use ensures that you always enjoy the best-tasting coffee. So, for convenience, you may be wondering: "Is my coffee pot dishwasher safe?" 
Whether or not a coffee pot is dishwasher safe typically depends on the material it is made from. That said, most glass and stainless-steel coffee pots are top-rack dishwasher safe, while plastic coffee pots are usually not.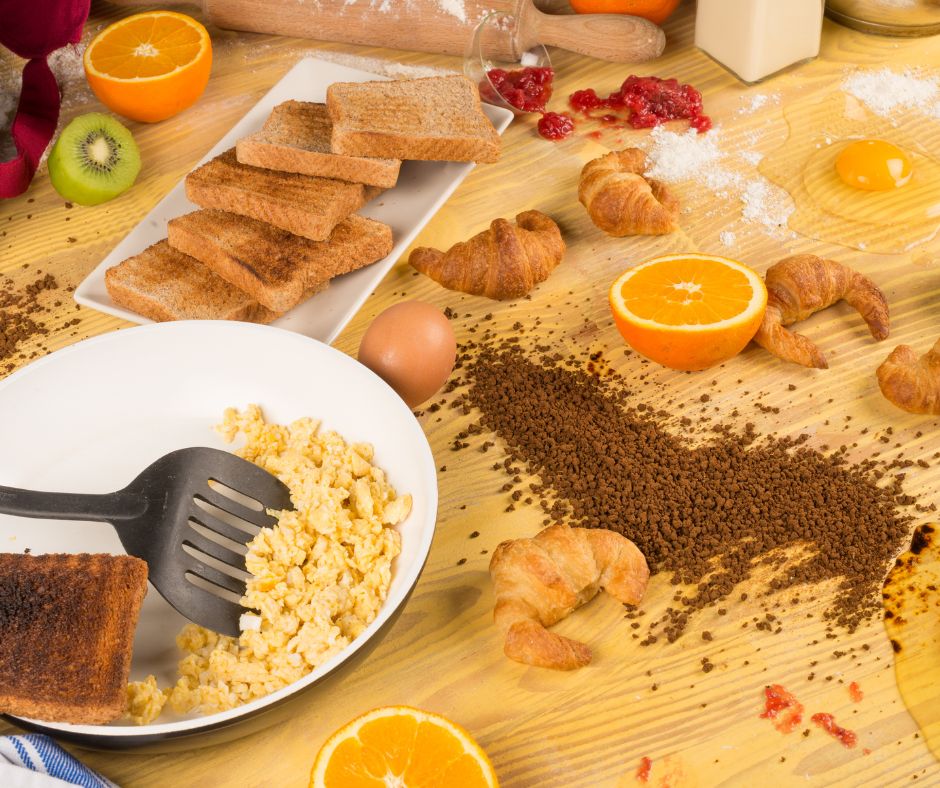 Baby Items
When it comes to baby items, your dishwasher should be on a hot water wash cycle. This may be enough to kill germs on its own. Most baby bottles can safely withstand a dishwasher sanitation cycle but verify that the bottles are dishwasher safe. The small pieces of the bottle should be placed in a closed-top basket or mesh wash bag.
We do not recommend cleaning either latex or silicone pacifiers in a dishwasher. The cleaning material can damage the material and become brittle. This can cause holes, and then water gets trapped and becomes molded. Most dishwashers do not reach temperatures high enough to sterilize the pacifiers sufficiently.
Not in the Dishwasger? Contact Gulf Coast Appliance Repair
We look for the most effective and efficient ways to serve our clients and never recommend unnecessary replacements or repairs. Gulf Coast takes pride in our outstanding reputation with our clients and our service to the community. We believe that honesty and reliability are what sets us apart. Give Gulf Coast Appliance Repair a call today; we are ready to give you the quality service you deserve!