As energy costs continue to rise, many homeowners are looking for ways to make their homes more energy-efficient. 
By reducing your home's energy consumption, you can not only lower your energy bills but also reduce your carbon footprint and help to protect the environment. 
In this article, we'll explore 14 ways to make your home more energy-efficient, from upgrading your HVAC system and adding insulation to your home to investing in energy-efficient appliances and using smart home technology. 
By implementing these energy-saving tips, you can create a more sustainable and cost-effective home while also reducing your impact on the environment.
1. Upgrade to Energy Efficient Appliances
Upgrading to energy-efficient appliances is one of the best ways to make your home more energy-efficient. This is because older appliances, particularly those that are more than 10 years old, tend to be less energy-efficient than newer models.
Energy-efficient appliances are designed to use less energy while still providing the same level of functionality as their less efficient counterparts. They often have features that allow them to work more efficiently and use less energy. Some of these features include: 
Improved insulation

More efficient motors

Better controls
When shopping for energy-efficient appliances, look for the ENERGY STAR label. Appliances with this label typically use 10-50% less energy than standard models, which can result in significant savings on your energy bills over time.
Some examples of energy-efficient appliances include:
Refrigerators

Dishwashers

Washing machines

Dryers
While purchasing new appliances may require an initial investment, the energy savings over time can more than makeup for the cost. In fact, energy-efficient appliances can save homeowners hundreds or even thousands of dollars on their energy bills over the lifetime of the appliance.
To keep your energy-efficient appliances working smoothly, make sure you schedule regular preventative maintenance. This will keep your appliances operating at their highest efficiency. 
At Gulf Coast Appliances, we recommend using this strategy and once you've made the switch to energy-efficient appliances, we can perform any maintenance you need! Give us a call if you have any questions!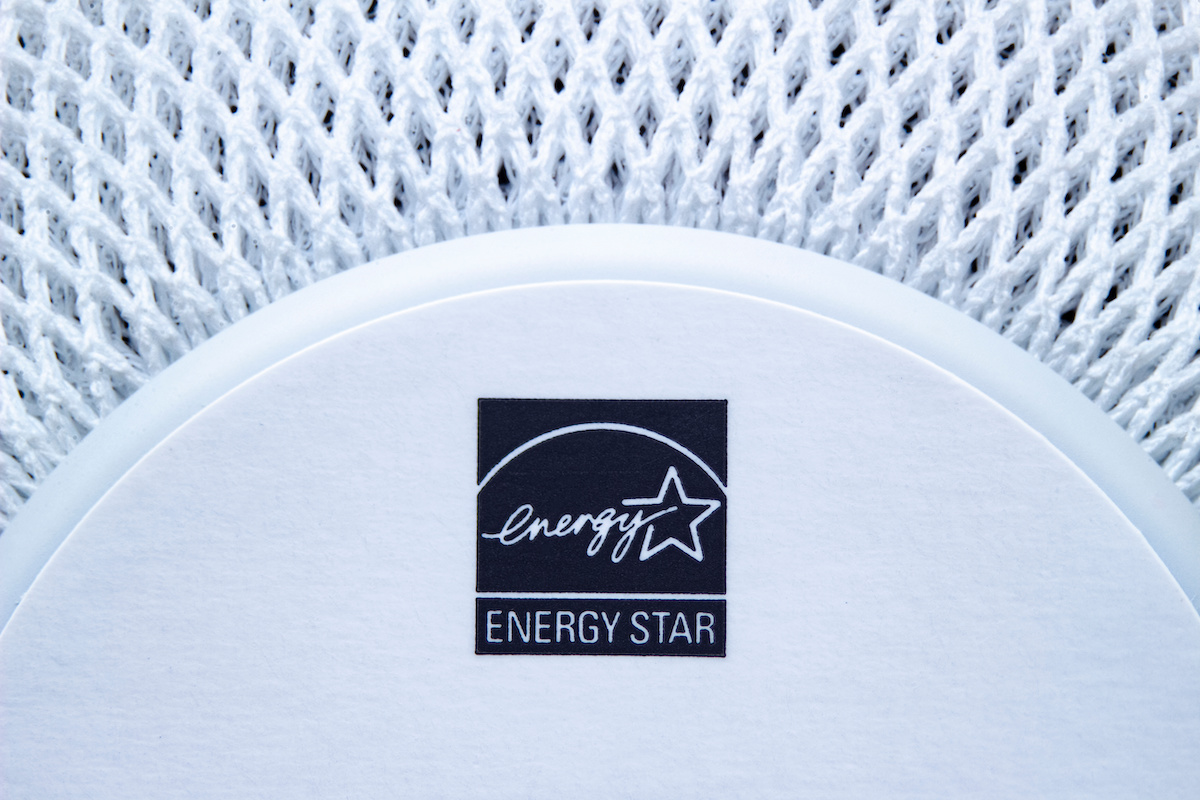 2. Seal Air Leaks
Air leaks around doors, windows, and other openings can allow warm air to escape in the winter and cool air to escape in the summer. This can cause your HVAC system to work harder, which can drive up your energy bills. Try sealing these leaks with weatherstripping and caulking to make your home more energy-efficient.
3. Add Insulation
Insulation helps to keep warm air inside during the winter and outside during the summer. If your home is poorly insulated, you could be losing a lot of energy through the walls and roof. 
While adding or updating insulation can be a costly endeavor, it will help to reduce your energy bills and make your home more comfortable over time. 
4. Upgrade Your HVAC System 
Upgrading your HVAC (Heating, Ventilation, and Air Conditioning) system can have significant energy efficiency benefits for your home. HVAC systems are responsible for a large portion of a home's energy consumption, and upgrading to a more energy-efficient system can result in substantial energy savings.
There are several ways to make your HVAC system more energy-efficient, including:
Upgrading to a high-efficiency HVAC system

Performing regular maintenance

Adding a programmable thermostat

Ductwork sealing
With the energy savings, you'll receive by upgrading your HVAC system, you'll also notice lower energy bills and a reduced carbon footprint. 
When shopping for a new HVAC system, be sure to look for systems with a high SEER rating and consult with a professional HVAC technician to determine the best system for your home's needs. 
5. Use LED Lighting
LED lighting is a highly energy-efficient lighting option that significantly reduces your home's energy consumption. It uses less energy than traditional bulbs, making it an excellent choice for homeowners who are looking to reduce their energy bills and lower their carbon footprint.
LED lighting is highly efficient for several reasons. 
First, it produces light through a process called electroluminescence. This process is highly efficient and produces very little heat, which means it doesn't add as much extra heat to your home. 
Additionally, LED lighting emits light in a specific direction. This makes it highly efficient for lighting specific areas of your home, as opposed to traditional incandescent bulbs that emit light in all directions. You'll waste less energy lighting areas that don't need to be lit. 
LED lighting also has a significantly longer lifespan than traditional incandescent bulbs, which means that you'll spend less money replacing burnt-out bulbs over time.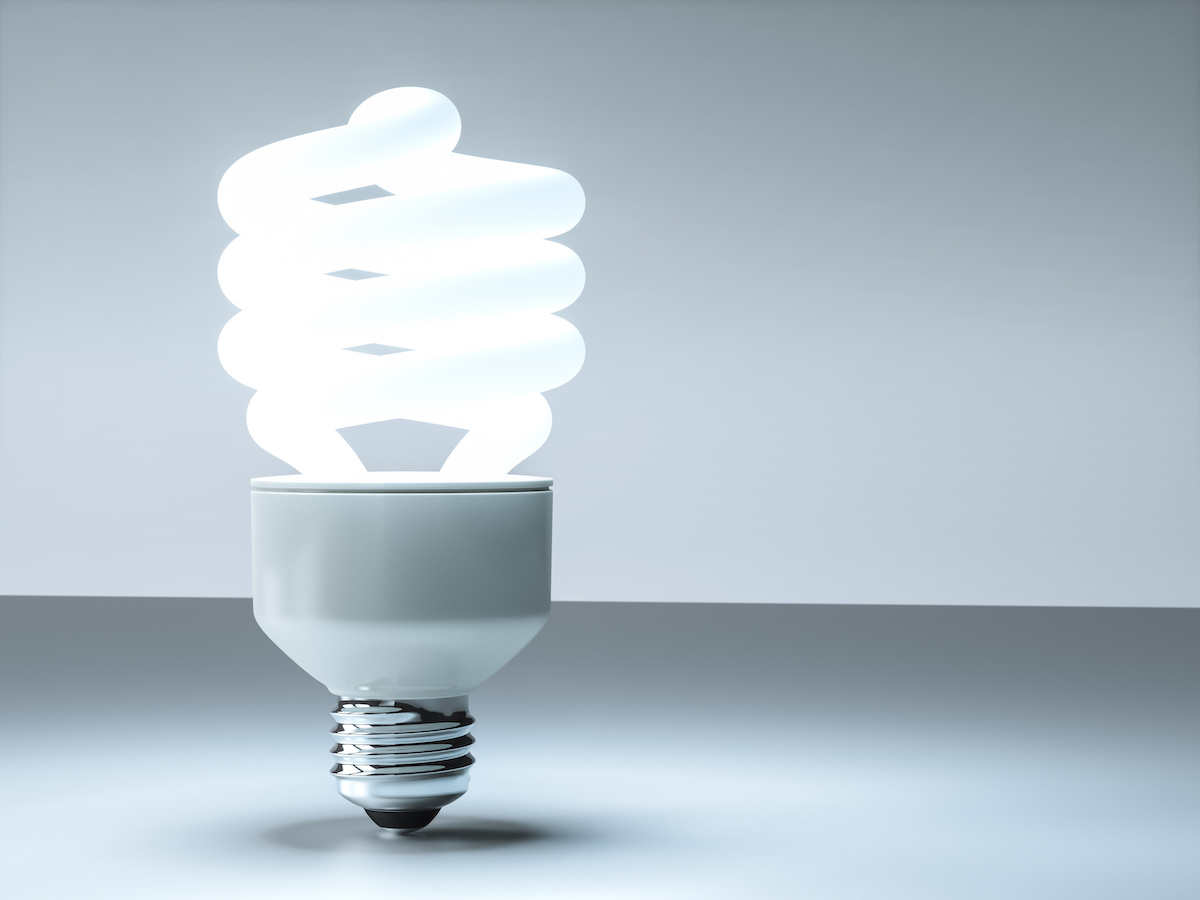 6. Install a Programmable Thermostat
A programmable thermostat allows you to set the temperature in your home according to your schedule. This means that you can reduce your energy consumption when you're not home or when you're sleeping, which can help to lower your energy bills.
7. Install Energy Efficient Windows
Energy-efficient windows can help to reduce heat loss in the winter and heat gain in the summer. Look for windows with low-e coatings, which reflect heat back into your home, and insulated frames, which help to prevent air leaks.
8. Use a Solar Water Heater
Solar water heaters are a highly energy-efficient way to heat the water in your home. Unlike traditional water heaters, which rely on electricity or gas to heat water, solar water heaters use energy from the sun. This makes them a highly renewable and sustainable source of energy.
Solar water heaters work by using a solar collector to absorb energy from the sun and transfer it to a storage tank filled with water. The collector is typically mounted on the roof of your home and is made up of a series of tubes or panels that are designed to absorb and transfer solar energy efficiently.
While solar water heaters may have a higher upfront cost than traditional water heaters, the long-term energy savings and environmental benefits can make them a smart investment in the long run. 
Some states and local governments offer rebates and other incentives for homeowners who install solar water heaters, so look into those if you are considering.
9. Use Low Flow Fixtures
Low-flow fixtures, such as shower heads and faucets, use less water than traditional fixtures. This not only saves water but also reduces the amount of energy needed to heat the water.
10. Plant Trees and Shrubs
Planting trees and shrubs around your home can help to shade it during the summer, reducing the amount of energy needed to cool it. In the winter, the trees and shrubs can act as a windbreak, reducing heat loss.
11. Use a Clothesline
Using a clothesline to dry your clothes instead of a dryer can save a significant amount of energy. While this may not be practical in all situations, it's worth considering if you're looking to reduce your energy bills.
12. Use Energy Efficient Landscaping
Sounds like a stretch, but by choosing plants that are native to your area and require minimal watering, you can reduce the amount of energy needed to maintain your lawn and garden. 
If you want to step outside of the box, try planting a green roof. It can help to insulate your home and reduce heat loss.
13. Use Ceiling Fans
Ceiling fans can help to circulate air throughout your home, reducing the need for air conditioning in the summer and helping to distribute heat in the winter.
14. Conduct a Home Energy Audit
A home energy audit is a comprehensive assessment of your home's energy use, which can help you identify ways to improve your home's energy efficiency.
A home energy audit typically involves a trained professional who will conduct a series of tests to evaluate your home's energy consumption, such as a blower door test to check for air leaks and an infrared camera inspection to identify areas of heat loss. The auditor will also:
Review your energy bills

Inspect your appliances and lighting

Evaluate your insulation and ventilation systems
Based on the results of the audit, the auditor will provide you with a report detailing areas of your home that are using excessive amounts of energy, as well as recommendations for improving your home's energy efficiency. These recommendations may include:
Installing insulation

Sealing air leaks

Upgrading to energy-efficient appliances and lighting

Improving your ventilation system
By conducting a home energy audit, you can identify which energy-efficient practices will have the biggest impact on reducing your energy consumption and lowering your energy bills.
Do You Want Your Home to be More Energy Efficient?
Making your home more energy-efficient is an important step towards reducing your energy bills and protecting the environment. 
By implementing the tips we've outlined in this article, you can:
Significantly reduce your home's energy consumption

Lower your energy bills

Contribute to a more sustainable future. 
Whether it's upgrading your HVAC system, adding insulation, investing in energy-efficient appliances, or using smart home technology, there are many ways to make your home more energy-efficient. 
By taking action today, you can create a more sustainable and cost-effective home for years to come!