Appliances have become an indispensable part of our daily lives, offering convenience and efficiency in our homes. From refrigerators to washing machines, these devices simplify our chores and improve our quality of life. 
However, while appliances provide numerous benefits, they can also pose electrical hazards if not used and maintained properly. In this blog, we will explore the importance of appliance safety and provide valuable tips on preventing electrical hazards in your home.
The Role of Appliances in Our Lives
Before delving into appliance safety, it's crucial to understand the central role these devices play in our homes:
Convenience:

Appliances save us time and effort. A dishwasher can handle the dirty dishes, a microwave can quickly heat our meals, and a vacuum cleaner makes cleaning easier.

Comfort:

Many appliances enhance our comfort and well-being. Heating and cooling systems keep our homes at the right temperature, and water heaters provide warm showers.

Preservation:

Appliances like refrigerators and freezers keep our food fresh, preventing waste and saving us money.

Entertainment:

Televisions, gaming consoles, and audio systems offer entertainment and relaxation.

Efficiency:

Energy-efficient appliances

reduce our energy consumption and lower utility bills.
While appliances offer these advantages, it's essential to recognize that improper use or neglect can lead to electrical hazards.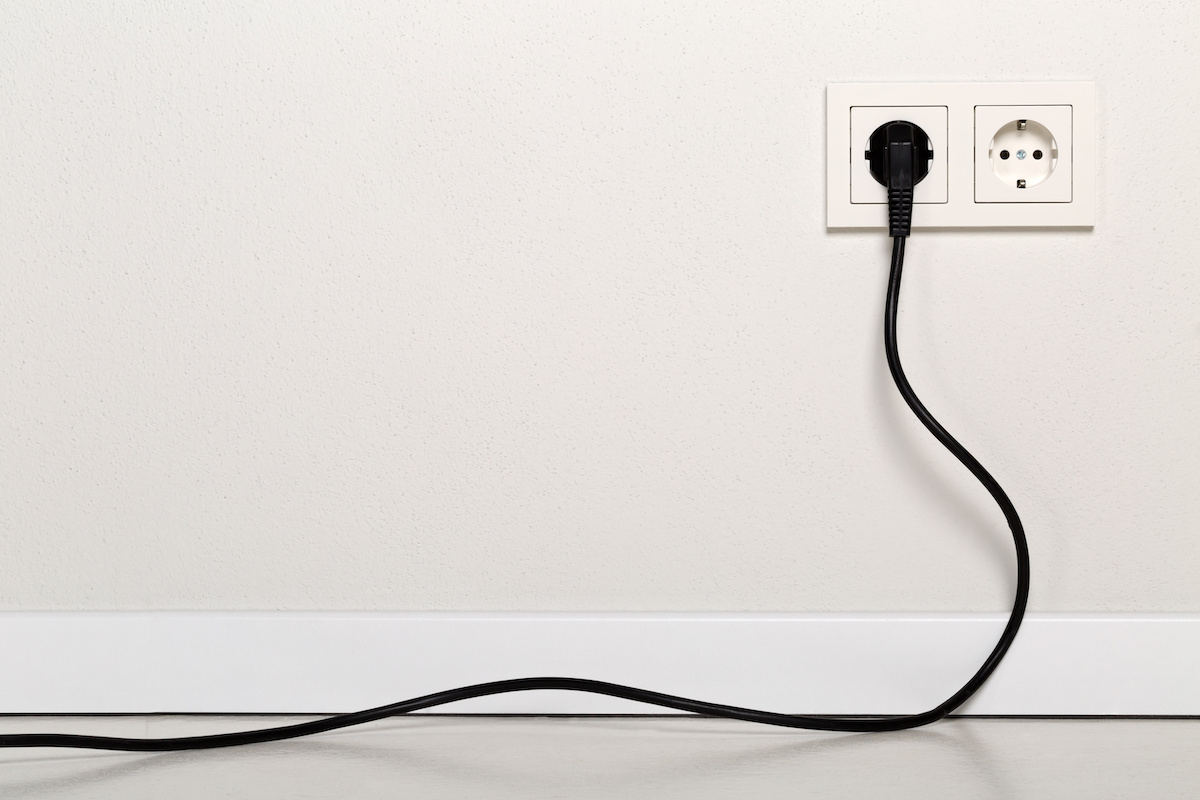 Common Electrical Hazards Associated with Appliances
To ensure the safety of your home and loved ones, it's crucial to be aware of the common electrical hazards linked to appliances. By understanding these potential appliance risks, you can take proactive measures to prevent accidents and maintain a secure living environment. 
Here are a few of the common electrical hazards associated with appliances:
1. Electrical Fires
Electrical fires are a significant concern when it comes to appliance safety. These fires can be caused by various factors, including:
Frayed Cords:

Over time, power cords may become frayed or damaged, exposing wires and increasing the risk of electrical fires.

Faulty Wiring:

Faulty internal wiring within appliances can lead to short circuits or overheating, resulting in fires.

Damaged Outlets:

Damaged or old power outlets can spark and ignite nearby materials, leading to fires.

Overloading Circuits:

Plugging too many appliances into a single circuit can overload it, causing wires to overheat and potentially catch fire.
Preventing electrical fires involves regular maintenance, inspection, and the use of surge protectors, which can safeguard your appliances and circuits against voltage spikes.
2. Electric Shock
Electric shocks are a significant concern, especially when appliances are used in wet environments, such as kitchens and bathrooms. 
Potential causes of electric shock include:
Faulty Insulation:

Appliances with damaged or worn insulation can expose live wires, increasing the risk of shocks.

Exposed Wires:

Any exposed wires within or near appliances can lead to electric shocks, particularly when they come into contact with water.

Improper Grounding:

If an appliance is not properly grounded, electrical current may follow unintended paths, including through you, posing a risk of shock.
To prevent electric shocks, ensure that appliances in wet areas are properly grounded and that there are Ground Fault Circuit Interrupter (GFCI) outlets installed in locations where water is present. Regularly inspect power cords and plugs for any signs of damage.
3. Short Circuits
A short circuit occurs when electrical current deviates from its intended path, bypassing the regular flow and creating potential risks such as:
Sparks:

Short circuits can produce sparks, which can ignite nearby flammable materials.

Overheating:

Excessive current flow can cause wires to overheat, potentially leading to fires.

Appliance Malfunction:

Short circuits can cause appliances to malfunction or become non-operational.
Short circuits can be prevented by ensuring that power cords and plugs are in good condition and that outlets are not overloaded. Additionally, regularly inspecting the internal wiring of appliances can help identify potential issues before they lead to short circuits.
4. Overloading Circuits
Overloading circuits occur when multiple appliances are plugged into a single outlet or circuit, drawing more current than the circuit can safely handle. 
This can result in:
Overheating:

Overloaded circuits can overheat, potentially causing fires or damage to wiring.

Tripped Circuit Breakers:

The circuit breaker or fuse may trip or blow to protect against overheating and fires, resulting in a loss of power.

Electrical Hazards:

Overloading circuits increases the risk of electrical hazards, including sparks and damaged outlets.
To prevent overloading circuits, avoid plugging too many appliances into a single outlet or circuit. Use surge protectors and distribute your appliances across different circuits when necessary.
5. Outdated Wiring
In older homes, outdated electrical wiring may need to be equipped to handle the demands of modern appliances. 
Common issues include:
Insufficient Amperage:

Outdated wiring may not provide the necessary amperage for newer, high-powered appliances, which can lead to overheating and fires.

Lack of Grounding:

Older homes may have two-prong outlets without grounding, making them unsuitable for modern appliances with three-prong plugs.

Worn Insulation:

Over time, the insulation around the wiring may deteriorate, increasing the risk of exposed wires and electrical hazards.
To address outdated wiring concerns, consider consulting an electrician to assess your home's electrical system and make necessary upgrades to accommodate modern appliances safely.
Preventing Electrical Hazards with Appliance Safety
To ensure the safety of your home and loved ones, follow these tips to prevent electrical hazards related to appliances:
1. Regular Maintenance
Clean Appliances:

Dust and debris can accumulate in and around appliances, increasing the risk of overheating. Regular cleaning can prevent this issue.

Inspect Wiring:

Check power cords and plugs for signs of damage, fraying, or exposed wires. Replace or repair any damaged components promptly.

Maintain Heating and Cooling Systems:

Have heating and cooling systems serviced regularly to ensure they operate efficiently and safely.

Ventilation:

Ensure that appliances like dryers and stoves have proper ventilation to prevent overheating and the buildup of potentially harmful gases.
2. Outlet Safety
Avoid Overloading Outlets:

Don't overload outlets with multiple appliances. Use power strips and surge protectors when necessary.

Replace Old Outlets:

If you have older, two-prong outlets, consider upgrading to three-prong outlets to accommodate the grounding feature on modern appliances.

GFCI Outlets:

Install Ground Fault Circuit Interrupter (GFCI) outlets in areas where water is present, such as kitchens, bathrooms, and outdoor spaces.
3. Grounding
Ensure that appliances with three-prong plugs are connected to grounded outlets. The third prong is a safety feature that directs electrical faults away from you.
4. Professional Inspections
Schedule regular professional inspections of your electrical system, including outlets and wiring, to ensure they meet current safety standards.
5. Water and Electricity
Keep electrical appliances away from water sources. If water spills on an appliance, unplug it immediately and let it dry before using it again.
6. Child Safety
Use safety covers on outlets to prevent young children from inserting objects into them. Educate children about the dangers of playing with electrical appliances.
7. Correct Usage
Follow the manufacturer's instructions for each appliance. Misuse can lead to safety hazards.
8. Electrical Panel
Know the location of your electrical panel and how to shut off power in case of emergencies.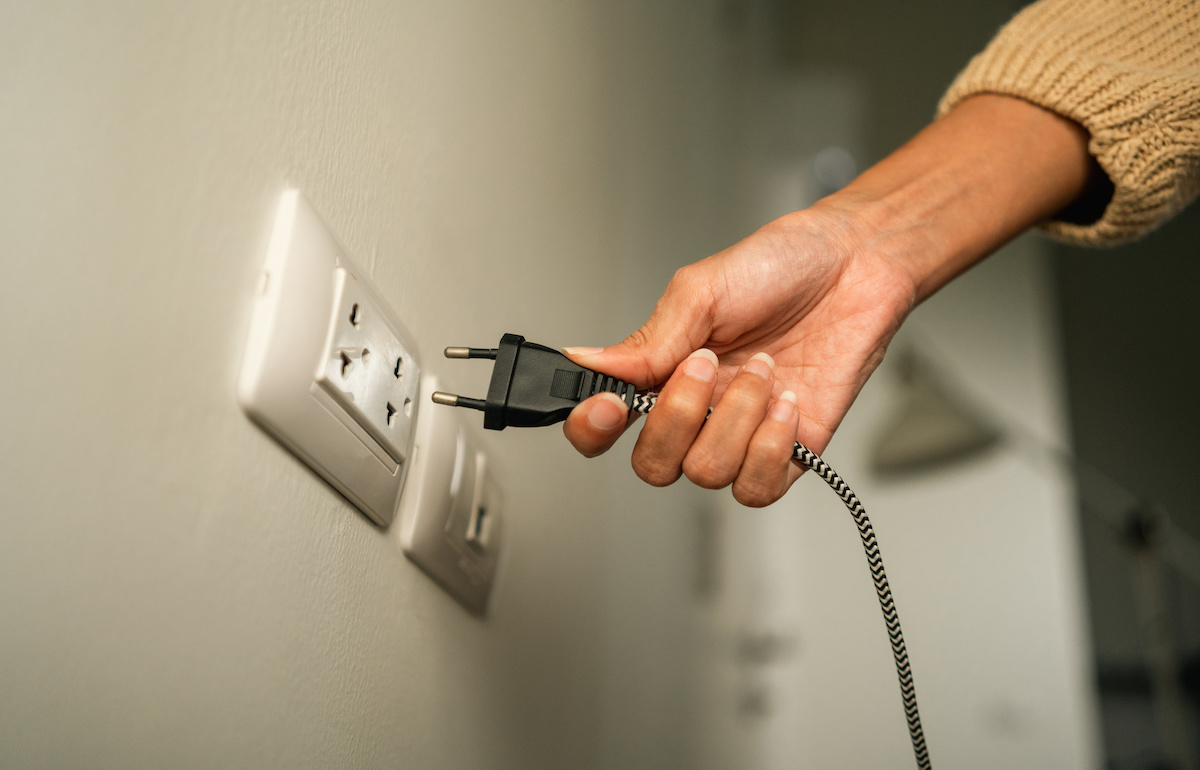 Appliance Safety Tips
In addition to general electrical safety measures, consider these appliance-specific tips to enhance safety:
Refrigerators and Freezers

Keep the coils and vents clean to maintain efficiency and prevent overheating.

Ensure the doors are sealed tightly to prevent food spoilage and reduce energy consumption.
Washing Machines

Inspect hoses for signs of wear and replace them regularly to prevent water leaks.

Don't overload the machine, as it can strain the motor and cause malfunctions.
Stoves and Ovens

Keep the burners, oven, and exhaust hood clean to prevent grease fires.

Ensure that the stove and oven are turned off after use to prevent accidental fires.
Microwave Ovens

Only use microwave-safe containers and avoid using metal objects, which can cause sparks.
Space Heaters

Keep flammable materials away from space heaters, and never leave them unattended.

Place space heaters on a flat, stable surface to prevent tipping.
Regularly inspect the seals around the dishwasher door to prevent leaks.

Clean the filter to maintain optimal performance.
Television and Audio Systems

Ensure cords and cables are not damaged or exposed, which can create electrical hazards.

Use surge protectors to safeguard these appliances from power surges.
Focus on Appliance Safety in Your Home
Appliances are essential to our modern lives, but their use also carries the risk of electrical hazards. By taking proactive measures, regularly maintaining your appliances, and following safety guidelines, you can enjoy the benefits of these devices without compromising the safety of your home. 
Remember that electrical appliance safety is not just about preventing accidents but also about promoting energy efficiency and reducing the risk of fire. Embrace a safety-conscious approach to appliance use and maintenance to protect your home and loved ones.
Working with a trusted and experienced appliance repair company, like Gulf Coast Appliances, is the best way to ensure you're avoiding the potential for electrical hazards and focusing on appliance safety. Don't hesitate to reach out to our team at Gulf Coast Appliances to keep your home safe and your appliances working properly!