Maintaining a home comes with plenty of responsibilities, and among the most important is ensuring that all of your household appliances are working properly. While regular appliance maintenance might seem like a mundane task, its impact on the efficiency, longevity, and safety of your appliances—and your overall household—cannot be overstated. 
In this comprehensive guide, we will delve into the reasons why regular appliance maintenance is crucial for homeowners, covering everything from energy efficiency to preventing costly breakdowns.
The Cost of Bypassing Regular Appliance Maintenance
There are plenty of reasons to keep your appliances in good working order, some reasons more obvious than others. Below are just some of the most common costs of bypassing regular appliance maintenance.
Financial Implications
Neglecting the routine maintenance of household appliances may seem like a minor oversight, but the financial consequences can be substantial. 
Appliances operating without proper care are prone to breakdowns, leading to unexpected repair or replacement costs. What starts as a minor issue left unattended can snowball into a major malfunction, requiring expensive repairs or even necessitating the purchase of a new appliance. 
Regular appliance maintenance, in contrast, is a proactive approach that safeguards your financial stability by preventing costly emergencies.
Energy Efficiency
The financial impact of neglecting your appliance extends beyond immediate repair costs. When appliances are running inefficiently they consume more energy, which leads to higher utility bills. Most often, this happens when components like coils, filters, or vents are clogged or malfunctioning. This causes the appliances wot work harder to perform their tasks, draining excess energy in the process. 
Regular upkeep ensures that appliances operate at peak efficiency, reducing their energy consumption and, consequently, the financial burden on homeowners.
The Costs You Don't Think About
The costs of neglecting appliance maintenance often go beyond the obvious repair bills. Consider the impact on other aspects of your home. 
For example:
A malfunctioning refrigerator can lead to spoiled food and increased grocery expenses. 

A poorly maintained HVAC system may compromise indoor air quality, leading to potential health issues and increased medical costs. 
By accounting for these unseen costs, it becomes clear that the financial implications of neglecting appliance maintenance extend into various facets of daily life.
Depreciation and Resale Value
Well-maintained appliances not only function efficiently but also retain their value over time. Neglected appliances, on the other hand, depreciate rapidly, affecting their resale value. 
When it comes to upgrading or selling your home, having appliances in top condition enhances the overall appeal and market value. Investing in regular maintenance becomes an asset in preserving the value of your appliances, offering long-term financial benefits that extend beyond immediate repair costs.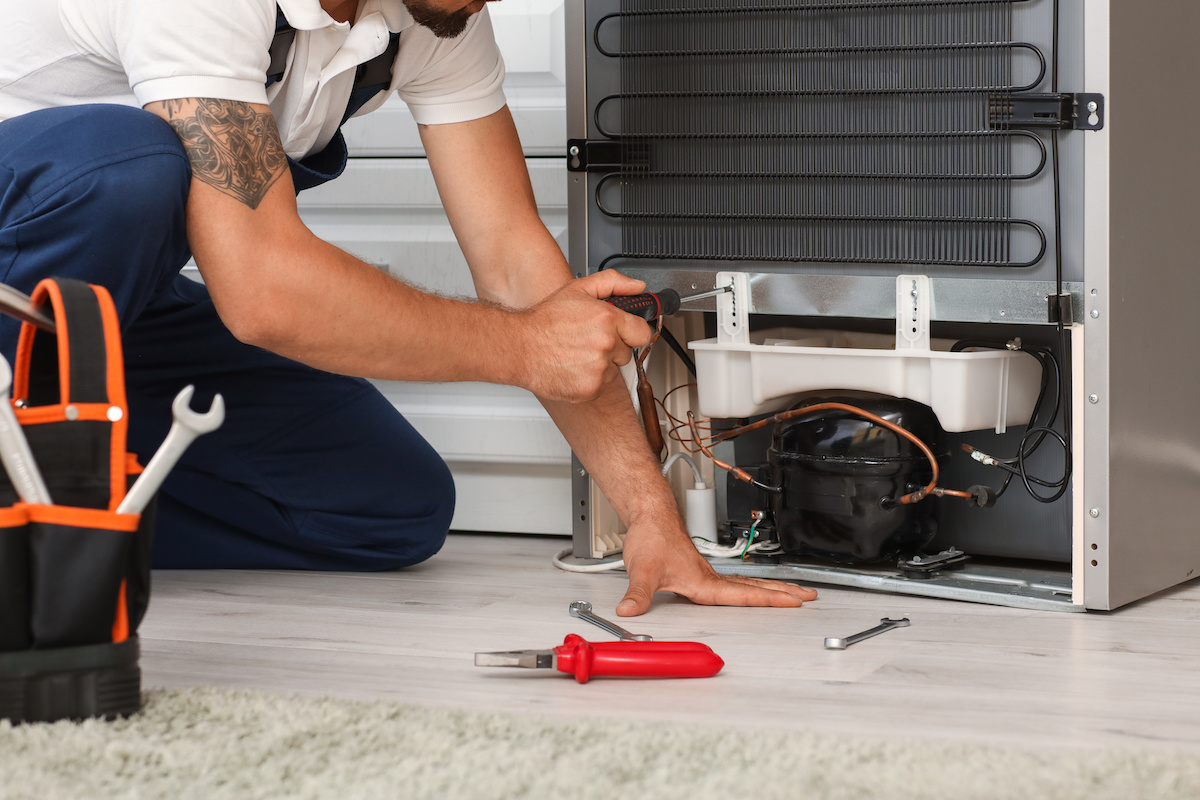 Regular Appliance Maintenance Prolongs Appliance Lifespan
A long-lasting appliance is the dream of every homeowner. Here are just two of the many ways regular appliance maintenance prolongs appliance lifespan.
1. Appliance Longevity
Appliances, like any mechanical device, have a finite lifespan. However, regular maintenance can significantly extend that lifespan. 
When appliances are cared for properly, with attention to cleaning, lubricating, and inspecting components, they are more likely to function well beyond their expected lifespan. This not only delays the need for replacements but also maximizes your investment in quality appliances.
2. Preventing Wear and Tear
Daily use subjects appliances to wear and tear, and without regular maintenance, this process accelerates. Simple tasks can prevent excessive wear, like:
Cleaning filters

Lubricating moving parts

Checking for loose connections
Addressing minor issues promptly through maintenance helps prevent them from escalating into major problems that could compromise the entire appliance.
Ensuring Safety in Your Home
Safety is the top priority. When appliances are not properly cared for, they can put your safety at risk. 
Regular Appliance Maintenance Prevents Fire Hazards
Neglected appliances can become fire hazards. For instance, lint buildup in dryer vents or faulty wiring in any electrical appliance can lead to fires. 
Regular maintenance includes cleaning and inspecting these potential fire-prone areas, significantly reducing the risk of fire hazards in your home.
Gas Appliances Require Regular Maintenance
For homes with gas appliances, regular maintenance is crucial for safety. Each of the following can pose serious risks:
Gas leaks

Faulty pilot lights

Malfunctioning burners
Routine checks and maintenance by a professional can detect and address potential issues before they become hazardous, ensuring the safety of your household.
3 Tips for DIY Appliance Maintenance
1. Keep Appliances Clean and Lubricated
Many appliances benefit from regular cleaning and lubrication. This includes removing dust and debris from vents, coils, and filters. 
Lubricating moving parts helps reduce friction and prevents unnecessary strain on the appliance's mechanisms.
2. Check Seals and Gaskets Regularly
Refrigerators, ovens, and washing machines often have seals and gaskets that can wear out over time. Regularly inspect these components for signs of wear or damage and replace them as needed. This simple step can prevent energy loss and maintain optimal appliance performance.
3. Testing Safety Features Often
For appliances with safety features, such as automatic shut-offs or emergency brakes, conduct regular tests to ensure they are functioning correctly. This is particularly important for appliances like:
Ovens

Dishwashers

Heating systems
The Importance of Professional Regular Appliance Maintenance
Below are four of the many reasons why professional appliance maintenance is important. 
Professional Maintenance Means Comprehensive Inspections
While DIY maintenance is essential for day-to-day care, professional maintenance provides a deeper and more comprehensive examination of your appliances. Trained technicians, like the team at Gulf Coast Appliance Repair, possess the expertise to identify potential issues that may go unnoticed during routine household maintenance. 
Through thorough inspections, professionals can:
Pinpoint emerging problems

Assess the overall health of appliances

Provide valuable insights into the specific needs of each device
This level of scrutiny ensures that no detail is overlooked, offering homeowners peace of mind and appliances the attention they require.
Always Receive Timely Repairs
One of the key advantages of professional maintenance is the ability to address issues promptly. Trained technicians not only identify potential problems but also possess the skills to perform timely repairs. In fact, at Gulf Coast Appliance Repair, we stand by our promise of timely repairs by offering same-day refrigerator repairs. 
We realize that by catching and resolving issues in their early stages, we can prevent them from escalating into major malfunctions that could result in costly repairs or replacements. The proactive approach of professional maintenance ensures:
The continued functionality of your appliances

Minimizes the inconvenience of unexpected breakdowns

Provides a seamless and efficient operation of your household
Specialized Care and Experience
Every appliance is unique, with its own set of components and intricacies. Professional maintenance offers the advantage of specialized care tailored to the specific requirements of each appliance. 
The technicians at Gulf Coast Appliance Repair understand the nuances of different makes and models, allowing them to apply targeted solutions. Whether it's an HVAC system, refrigerator, or dishwasher, each appliance benefits from specialized attention that goes beyond the general maintenance practices often applied in a DIY setting. This specialized care guarantees optimal performance and longevity for appliances throughout their lifecycle.
Diagnostic Tools and Equipment
Professional maintenance involves the use of advanced diagnostic tools and equipment that go beyond the capabilities of standard household tools. These tools enable technicians to:
Conduct precise assessments

Identify hidden issues

Measure the performance of various components
From checking refrigerant levels in HVAC systems to evaluating the efficiency of heating elements in ovens, professional diagnostic tools provide unparalleled insights. This level of sophistication ensures a comprehensive evaluation, allowing for targeted maintenance and ensuring that your appliances receive the highest standard of care.
Appliance-Specific Maintenance Tips
Regular Appliance Maintenance: Refrigerators
Keeping the refrigerator well-maintained ensures food safety and energy efficiency, so you should: 
Regularly clean the coils

Check the door seals for tightness

Adjust the temperature settings according to seasonal needs
Regular Appliance Maintenance: Washing Machines
To help prevent clogs and leaks, and ensure optimal washing performance:
Clean the lint filter

Inspect hoses for leaks or bulges

Periodically run an empty cycle with vinegar to remove detergent buildup
Regular Appliance Maintenance: Dishwashers
Maintaining the dishwasher enhances its efficiency and prevents unpleasant odors, so: 
Clean the filter regularly

Inspect the spray arms for clogs

Check for any signs of leaks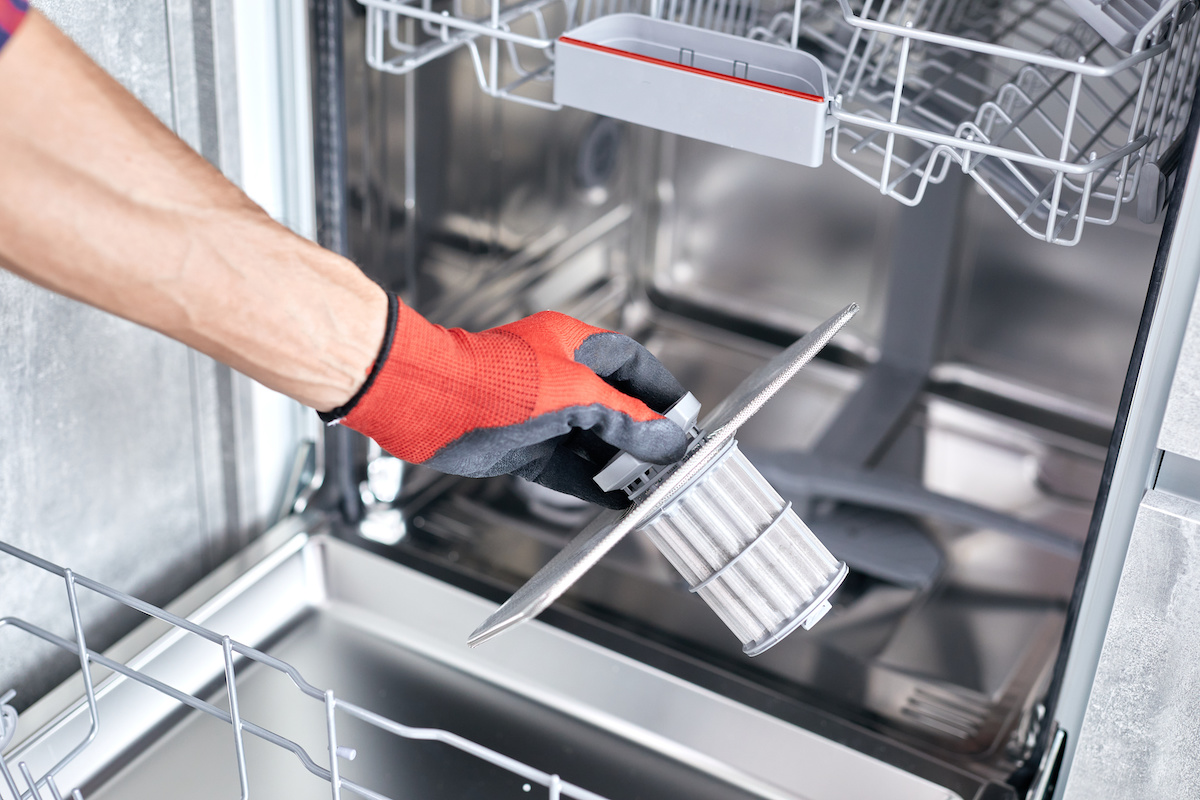 The Future of Home Appliance Maintenance
Smart Appliances
With the rise of smart home technology, the future of appliance maintenance includes self-monitoring features in appliances. Smart appliances can provide real-time diagnostics, alerting homeowners and technicians to potential issues before they become critical.
Subscription Services
As the demand for hassle-free maintenance grows, subscription-based appliance maintenance services are becoming popular. These services offer regular check-ups, timely repairs, and even replacements, providing homeowners with peace of mind.
Investing in the Longevity of Your Home with Regular Appliance Maintenance
Regular appliance maintenance is an investment in the longevity, efficiency, and safety of your home. The benefits extend beyond immediate cost savings, reaching into the realm of energy efficiency, preventive care, and the overall well-being of your household. 
Whether through DIY efforts or professional services from the team at Gulf Coast Appliance Repair, dedicating time and resources to regular appliance maintenance is a proactive step that pays dividends in the form of a well-functioning home environment for years to come.