Your washing machine is a workhorse in your household, tirelessly cleaning your clothes day in and day out. To ensure it keeps performing efficiently and lasts for many years, proper maintenance is crucial. 
The good news is that you don't need to be an appliance expert to keep your washing machine in top condition. With a few simple DIY maintenance tasks, you can extend the life of your appliance and avoid costly repairs. In this guide, we'll explore essential tips for DIY washing machine maintenance.
Why Is Washing Machine Maintenance Important?
Before diving into the maintenance tips, it's important to understand why maintaining your washing machine is essential. Regular maintenance offers several benefits:
Prolongs Appliance Life:

Proper care and maintenance can significantly extend the lifespan of your washing machine, saving you money in the long run.

Reduces Repair Costs:

Regular maintenance can catch minor issues before they turn into major problems, preventing expensive repair bills.

Enhances Efficiency:

A well-maintained washing machine operates more efficiently, saving you energy and water costs.

Improves Cleaning Performance:

Clean and well-maintained components ensure that your washing machine effectively cleans your clothes.
Now, let's delve into the practical DIY maintenance tasks that will keep your washing machine running smoothly.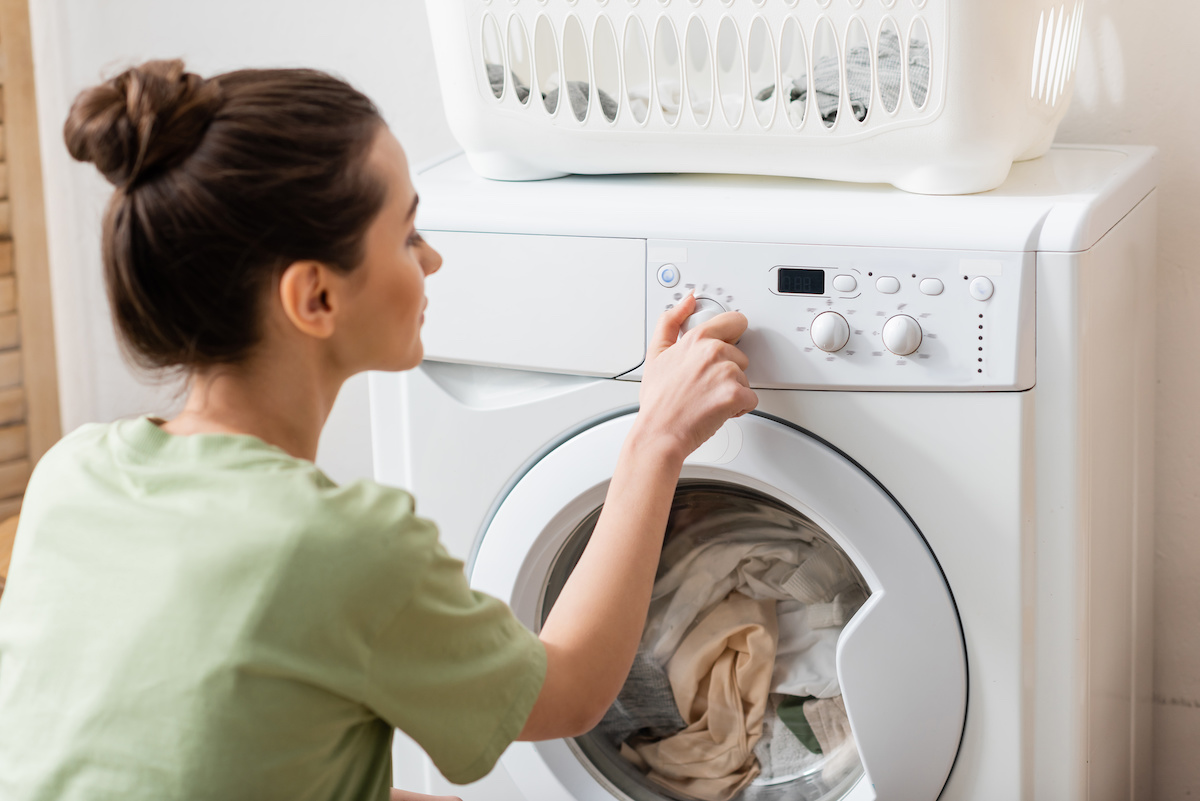 1. Clean the Lint Filter
Many people associate lint filters with dryers, but washing machines also have lint filters. These filters capture lint, hair, and debris from your laundry. Failing to clean the lint filter regularly can lead to clogs and poor drainage, reducing the machine's efficiency. Here's how to clean it:
Locate the Filter:

Check your washing machine's manual to find the lint filter's location. It's typically located near the top of the agitator or inside the drum's rim.

Turn Off the Machine:

For safety, ensure the washing machine is unplugged or the power is turned off.

Remove Lint:

Open the lint filter compartment and remove any lint or debris. You may need to use a brush or your fingers to clean it thoroughly.

Replace the Filter:

After cleaning, securely reattach the lint filter and close the compartment.
2. Inspect and Clean the Drain Pump Filter
A clogged drain pump filter can cause draining problems and even damage your washing machine. Regularly checking and cleaning this filter is crucial for smooth operation:
Locate the Filter:

Refer to your washing machine's manual to find the drain pump filter's location. It's usually accessible behind a small door near the bottom of the machine.

Unplug the Machine:

Always disconnect the power source before performing maintenance.

Prepare a Container:

Place a shallow container or towel beneath the filter to catch any water that may come out during the cleaning process.

Open the Filter Compartment:

Carefully open the filter compartment. Be prepared for water to drain out, so have your container or towel ready.

Clean the Filter:

Remove the filter and clean it thoroughly. Check for any debris, coins, or foreign objects that may have accumulated. Rinse the filter under running water until it's clean.

Reassemble and Test:

Put the filter back in place, ensuring it's securely fastened. Close the filter compartment and test your machine to confirm that it's draining properly.
3. Check and Clean the Detergent Dispenser
Soap residue, mold, and mildew can accumulate in the detergent dispenser over time. Cleaning it regularly will prevent these issues and keep your laundry smelling fresh:
Remove the Dispenser Tray:

Most washing machines have a removable detergent dispenser tray. Pull it out gently to access the compartments.

Disassemble and Clean:

Take apart the dispenser tray if possible. Scrub each compartment with warm, soapy water to remove residue and buildup. A small brush or an old toothbrush can be handy for scrubbing hard-to-reach areas.

Rinse and Dry:

Rinse the tray thoroughly to remove any soap residue. Allow it to air dry completely before reassembling.

Clean the Housing:

While the dispenser tray dries, wipe down the housing where the tray sits using a damp cloth. Make sure it's completely dry before reinserting the tray.
4. Examine and Clean the Door Seal
The rubber door seal (also known as the gasket) in front-loading washing machines can trap dirt, detergent residue, and moisture, leading to mold and mildew growth. Periodically inspect and clean the seal to prevent these issues:
Inspect the Seal:

Carefully examine the door seal for signs of mold, mildew, or debris accumulation. Pay attention to any visible cracks or tears.

Wipe Down the Seal:

Use a damp cloth or sponge to wipe the seal clean. If there's mold or mildew present, consider using a mixture of water and vinegar or a specialized washing machine cleaner to eliminate it.

Dry Thoroughly:

After cleaning, ensure that the door seal is completely dry. Leave the washing machine door open for a while to allow any remaining moisture to evaporate.

Inspect for Damage:

While cleaning, check for any tears or damage to the seal. If you notice significant wear or damage, contact a professional for a replacement.
5. Balance the Washing Machine
An unbalanced washing machine can lead to excessive vibrations, noise, and even damage. To prevent these issues and ensure proper operation, make sure your washing machine is correctly balanced:
Level the Machine:

Use a bubble level to check if your washing machine is level. Adjust the machine's feet as needed to achieve a level position.

Check for Loose Items:

Ensure there are no loose items or foreign objects inside the drum. Even a small, heavy item can throw off the balance.

Distribute the Load:

When loading your washing machine, distribute the clothes evenly to prevent an unbalanced load during the spin cycle.

Use a Stabilizing Mat:

Placing an anti-vibration or stabilizing mat under your washing machine can help reduce vibrations and noise.
6. Clean the Exterior and Control Panel
Cleaning the exterior of your washing machine not only keeps it looking good but also prevents dirt and dust from getting inside the appliance. Follow these steps to clean the exterior and control panel:
Unplug the Machine:

Disconnect the power source to ensure safety.

Dust and Wipe:

Use a soft cloth or microfiber towel to dust the exterior of the machine. Wipe down the control panel, buttons, and knobs to remove any residue or spills.

Clean the Drum Opening:

Open the washing machine's door and clean the area around the drum opening. Check for any debris or foreign objects that may have accumulated there.

Check for Rust or Paint Damage:

Inspect the exterior for any signs of rust or chipped paint. If you find areas of damage, consider touching them up with appliance paint to prevent further corrosion.

Reconnect and Power On:

Once the exterior is clean and dry, plug the machine back in and turn it on.
7. Maintain Proper Water Supply
Ensuring a consistent and clean water supply is essential for your washing machine's performance:
Inspect Water Hoses:

Periodically check the water inlet hoses for cracks, leaks, or bulges. Replace any damaged hoses immediately.

Clean Filters:

If your washing machine has water inlet filters, inspect and clean them regularly to prevent clogs.

Avoid Overloading:

Overloading the machine can strain the water supply system. Follow the manufacturer's guidelines for load capacity.

Use Quality Detergent:

Using the right type and amount of detergent can prevent soap buildup and maintain proper water flow.
8. Keep the Interior Clean
While cleaning the exterior is important, don't forget about the interior of your washing machine:
Run a Maintenance Cycle:

Some washing machines have a self-cleaning cycle. Follow your appliance's manual instructions to run this cycle periodically.

Use the Right Detergent:

Avoid using too much detergent, as it can lead to soap residue buildup inside the drum. Follow the manufacturer's guidelines for detergent usage.

Inspect for Mold or Mildew:

Occasionally check the drum and agitator for signs of mold or mildew. If present, clean it with a mixture of water and vinegar or a specialized washing machine cleaner.

Leave the Door Open:

After each use, leave the washing machine door slightly ajar to allow air to circulate and prevent mold growth.
9. Tighten Connections and Screws
Over time, vibrations and movements during the wash cycle can loosen connections and screws on your washing machine. Regularly check and tighten these components:
Inspect All Connections:

Examine water inlet hoses, drain hoses, and electrical connections for any signs of looseness or leaks.

Tighten Screws:

Use a screwdriver or wrench to check and tighten any loose screws on the machine's exterior panels or components.
10. Address Unusual Noises or Issues Promptly
If you notice unusual noises, vibrations, or performance issues with your washing machine, address them promptly. These can be signs of underlying problems that, if left unattended, may lead to more significant and costly repairs. 
Some common issues to watch for include:
Loud banging or thumping during the spin cycle:

This may indicate an unbalanced load or a problem with the suspension system.

Excessive vibrations:

Vibrations can occur if the machine is not level or if there are issues with the drum or suspension.

Water leaks:

Any water leaks, whether from hoses or other components, should be addressed immediately to prevent damage to the machine and your home.

Failure to drain or spin:

If your washing machine is not draining or spinning properly, it may indicate a clog, a malfunctioning pump, or a worn belt.
When in doubt, consult your washing machine's manual for troubleshooting tips or contact a professional appliance repair technician, like our team at Gulf Coast Appliances, to diagnose and fix the issue.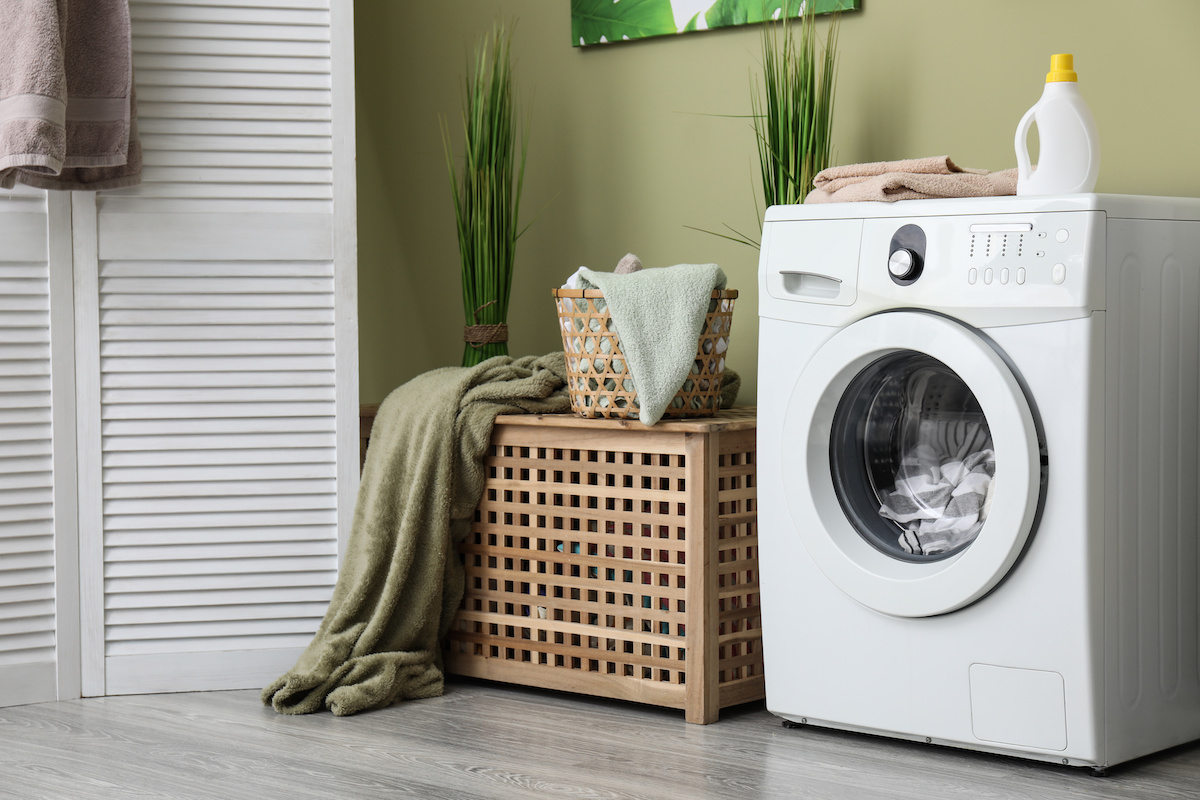 Can You Handle DIY Washing Machine Maintenance?
Proper DIY washing machine maintenance doesn't require advanced technical skills, but it does demand regular attention and care. 
By following these maintenance tips, you can ensure that your washing machine continues to function efficiently, lasts for many years, and saves you money on potential repairs. Regular inspection, cleaning, and minor adjustments can go a long way in keeping this essential appliance in excellent working condition. 
Ultimately, a well-maintained washing machine not only benefits your wallet but also makes your daily laundry chores more convenient and stress-free.