With the holiday season fast approaching, the race is on to get things done sooner than later. And to accompany the holiday rush and the hustle and bustle, there will no doubt be a lot of use for those home appliances. That said, congratulations! If you have arrived on this page, you are one step ahead of the holiday rush. To prepare your appliances for the holidays just makes sense. And Gulf Coast Appliance Repair is here to help.
Prepare Your Appliances in the Kitchen
A good test run and appliance cleaning can go a long way to ensuring your home is holiday-ready. And especially if you will be using an appliance that you don't often use in the house. Make sure it is working and cleaned out to enjoy the quality time you have with your family. Here are the preparations for the kitchen appliances we would suggest.
Testing Appliances
Yes, a quick test run on your appliances can save you a big headache over the holidays. Try out that waffle maker you have not pulled out since last holiday. Cook a few of the sides ahead to know that the oven is working. And make sure the coffee pots are in top running condition. And don't forget to clean the drains and disposal.
Cleaning Appliances
Cleaning your appliance will help you give them a further once over. Wipe each one down, inside and outside. And declutter the counters, so you have plenty of prep room. Don't forget to dust behind appliances to avoid fires and shortages. (not to mention the meddling mother-in-law that always goes there!)
Run your dishwasher through a cleaning cycle as well. You will want to be sure the dishwasher gets the dishes clean the first time. If not, you may have a clog or need a repair. Be prepared by paying the dishwasher attention before the season.
Calibrate Your Oven Temperature
Did you even know you could do that? Here is how. First, test the temperature with an oven thermometer. If the oven temp is the same as the thermometer, you are all set. If not, you will need to have it calibrated. There are several ways you can do it on your own, according to the model you own. If you do not want the hassle, call your local appliance repair tech out to get it done for you.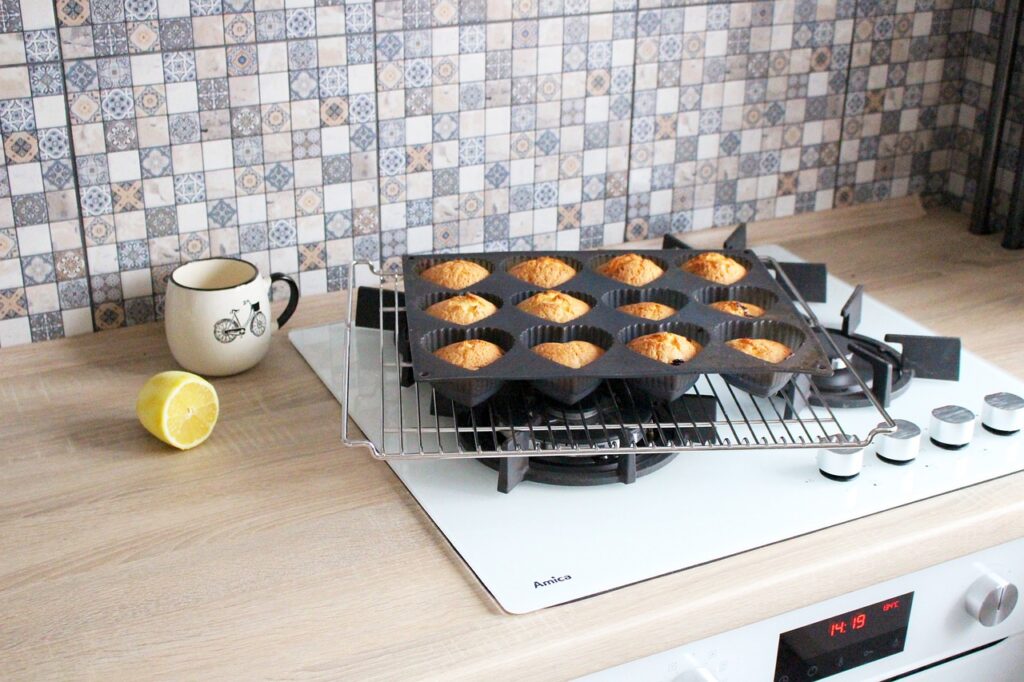 Clean Out the Fridge and Freezer
The most extensive storage for the holidays is often the refrigerator and the freezer. Make sure they are decluttered and wiped down before the big event.
Tighten handles
Replace gaskets where needed.
Clear blocked freezer vents.
Clean the dust from the coils in the back.
Replace bulbs.
Wipe down the entire inside and outside for food safety.
Disinfect the Trash Cans in the Home
It is easiest to do them all at one time, we think. So get all of the cans in the home and take them outside. Rise them all out and spray them with cleaner and a bleach solution. Wipe them down inside and outside and rinse. Then you can dry them or place them in the sun for some time to dry.
Prepare by Sharpening Knives
There is nothing worse than a chopped-up turkey because your knives are not sharp. -Well, there are worse things, but it is a crying shame. Have your knives sharpened in October to ensure they last all season. Or sharpen them yourself if you know-how.
Run Cleaning Cycles on the Small Appliances Like the Coffeemaker
People often forget to de-gunk the mixer, wipe out crumbs from the toaster, and clean the plates for the pancake griddle. All these things will save you time and prevent problems on the big days ahead.
Do you have an appliance that needs a bit of repair? Be sure to contact your local appliance repair company well before the holidays. As you know, service industries get very busy during the holidays, and we know you do not want to wait for the oven to come back on.
If you happen to be located on the Gulf Coast of Florida, chances are, we service your area. Check out our locations and give us a call for more information or schedule an appointment with Gulf Coast Appliance Repair.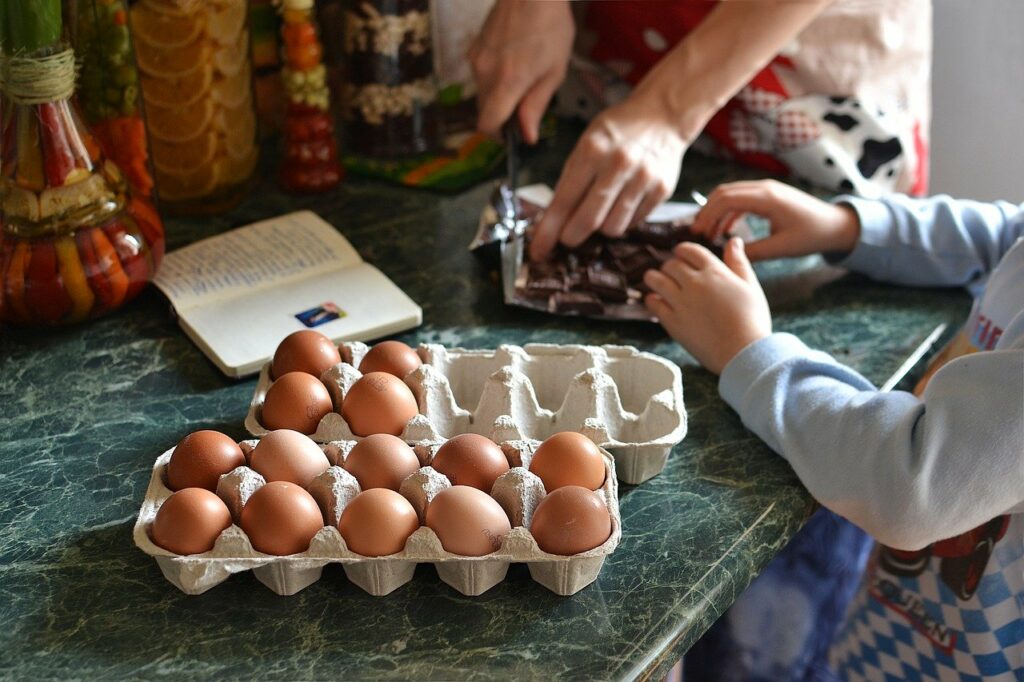 Getting the Bathrooms Ready
In the Bathroom, you will want to ensure things are all running well too. Don't wait until the day before you clean the bathrooms for the last time before the company arrives.
Check the toilet to ensure there are no leaks and the inner workings are performing as they should.
Clean drains that could be clogged in the sinks and showers.
Tweak cabinet doors if the hinges are a bit loose.
And decalcify the fixtures to ensure proper water flow.
Prepare Your Appliances in the Laundry Room Too?
Clean out the vacuum cleaner and hose. Empty the canisters or bags and place them all cleaned where they can be easily accessed by anyone willing to help.
Check the washer and dryer to see if gaskets need to be replaced.
Do an extra cleaning on lint filters.
Clear the dryer vent to avoid build-up and the potential for a fire.
And one final tip, wash throw rugs, extra towels, and bedding well before the date, so the overload does not take your washer and dryer down in the busy season.
Taking Holiday Safety Precautions as Well
If you are having an influx of people parading through your home over the holiday season, consider safety too. To prepare your appliances for the holiday season is… well, it is divine. But to take one step further and ensure the safety of all your guests, young and old, is a step above. Not to mention, it will make your guests feel at eases, and extra welcomed.
Here are a few of the suggestions we have seen work time and time again.
Make Your Home Slip Proof and Fall Safe. You see, a loose stair tread, splintery step, or uneven paver can trip up anyone from the youngest to the oldest guest. And don't forget the handrails too. Take a walk around the home and make those minor repairs before anyone gets hurt.
Child-Proofing is Essential. If you will have toddlers in the home, child safety is of the highest value. Make sure you have gates on the stairs, bumpers on sharp corners where needed, and covers on low outlets. Every step you take to ensure safety will help the parents feel more at ease.
Check Your Batteries. Smoke detectors and carbon monoxide detector batteries should be changed annually anyhow. Why not make the routine close to the holidays to be sure things are in tip-top shape?
Keep a First-Aid Kit on Hand. There should be up-to-date burn cream, ice packs, bandages, and even a few butterfly stitch bandages.
Replace any Burned Out Light Bulbs. Door entry lights are essential for welcoming your guests. But check inside the home as well.
Finally, consider getting a set of jumper cables for those unfortunate times someone needs a jump. That is just a nice courtesy everyone will appreciate, especially the guy blocked in by the stalled car.
Prepare Your Appliances for the Holidays with Gulf Coast Appliance Repair
Suppose one of your appliances is not working at peak performance before the holidays. In that case, a repair might be required or at least a service check. Make sure to call an experienced quality appliance and repair specialist who will restore it to top condition. Consistent appliance maintenance is really the key to keeping your home running smoothly and safely all year long.
Gulf Coast Appliance Repair is the local appliance repair company that you can count on. For 10+ years, our family-owned business has been serving customers in Pinellas County and the Tampa Bay area. We specialize in repairing appliances, including refrigerators, washing machines, dryers, stoves, dishwashers, and much more.
Contact our appliance repair service to get on the schedule to prepare your appliance for the holidays.