Has your microwave gone caput? Is something just not working in there? Perhaps your microwave is making all the sounds, but the food just is not cooking. In that case, you will be asking whether a microwave repair is worth it. And we don't blame you one bit.
Microwaves are not necessarily challenging to repair, but they are often not worth the cost to repair. Then again, it all depends on the unit you have. Gulf Coast Appliance Repair will outline when to repair and when to replace your microwave in the following article.
Then, you can call your local appliance repair company to repair your microwave or install the new one with confidence. And if you live in Pinellas or Hillsborough County, feel free to call the experts in repair and installation at Gulf Coast Appliance Repair.
Consider the Following
When making this decision, you will want to be honest about the unit you have currently installed in your kitchen. You see, not all microwaves are created equal. So, it would be best to consider a few things before making the final determination.
Original Cost: Do you have the actual purchase price? Did you even buy the unit, or was it already in the home?
Age of the Unit: Just how old is that microwave. Did it come with the house ten years ago, or did you just install it last year?
The Part to Be Repaired: As with any device, there are simple latch or handle repair jobs. Then there are heating elements and motherboard malfunctions.
Warranty or No: Is the device still under warranty? If so, a repair may be the right call.
Now that you have the answers to those questions in your mind, you may already have your answer. But if not, keep reading to help you decide whether microwave repair is worth it.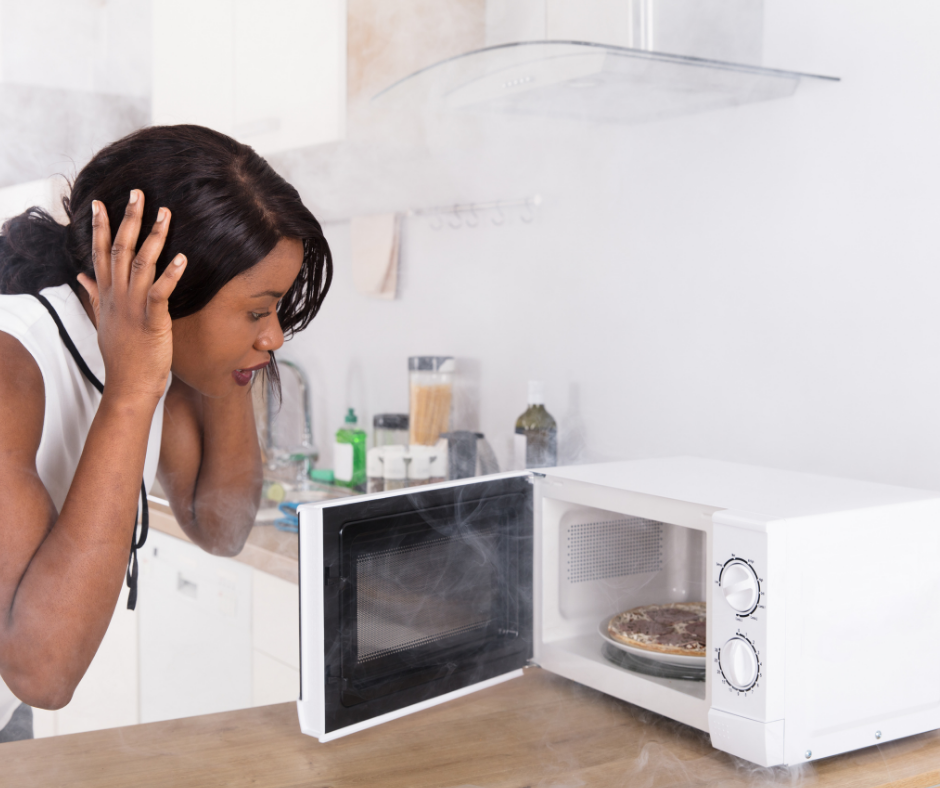 Repairing Your Microwave
A simple repair may be the best answer for some of these easy fixes. Here are a few of the instances we feel it is good to save the unit and make a repair. That said, if the microwave is over ten years old, replacement is imminent. But your repair tech can inform you of when it is beyond reason to repair, even if it is a simple fix.
If you have a built-in microwave or one installed over the range… repair maybe your best option. These units are typically more costly than countertop microwaves and would be worth the time and cost to repair. And often, these installed devices are tied into the ventilation system for your oven and act as the stove's exhaust. Therefore, replacement may be the more challenging option.
When the door latch is broken, the unit is designed to not startup. A door latch repair may take a few minutes, but it is an easy repair that just may be worth the time and the cost.
When the touchpad is acting up, it may be the membrane outside the control panel inside. If it is simply the outside of the touch panel, you may be able to replace just that part. These are two very different repairs.
Cracked glass is another simple repair. If replacement glass is available, it can be swapped out, and you can get back to the popcorn you love.
Suppose the turntable is no longer turning. Well, that just won't do. The next step is to determine whether the wheels need replacement or the drive motor is faulty. It is just the wheels or a cracked roller ring that can be repaired or replaced with no hassle. But if it is the drive motor, ask your repair tech.
Suppose you can determine why your microwave is all of a sudden running really loudly. In that case, you may be able to decide whether you can get it repaired. But if you do not know where the noise is coming from, consider the age and more of the machine and call a repair tech.
The Average Cost for Repair or Replace
When it comes to the repair cost, several factors go into determining the quote. However, some averages are easy to find and factor into your decision. In our search for pricing, we found Angi's List to have a simple list of average prices for parts and labor.
Magnetron: $100 to $200
Diode: $55 to $125
Glass Tray: $80 to $160
Light Bulb: $55 to $120
Door: $150 to $400
Turntable Motor: $65 to $200
Power Cord: $60 to $190
Handle: $80 to $180
Of course, those prices are all subject to the city you live in, inflation, and the part's cost at the time of your repair. However, you can trust the prices quoted by your technician. Trust the team you hire. At Gulf Coast Appliance Repair, we do not want to waste your time or money on needless repairs or unnecessary replacements.
That said, it should be noted that new microwaves range in price from $50 to over $2,000. If you are leaning towards replacement and installation, keep reading.
Replacing Your Microwave
Not all microwaves are the same or have the same value. That is why some may need to be replaced, and others are worth the effort to repair. Here are a few of the main reasons you will need a replacement microwave.
When your microwave is more than ten years old, it will need replacement. Not to mention, you are most likely missing out on all that new technology offers in modern units.
If the unit is smoking, sparking, or burning, this is an urgent issue. Please turn off the microwave and unplug it immediately. Then, begin looking for a replacement. It is not worth the danger an electrical fire presents.
When your food is not cooking well or is cooking much slower than expected, you may need a new one.
Is the microwave super loud where it did not use to be? In that case, many issues could be causing the noise. Check all the moving parts inside the unit and see if anything is misaligned or stuck. If that does not work, there may be a more significant issue. Again, shut it off and ask your local appliance repair technician.
The seal of the door is what keeps the radiation in. That is not an issue to compromise on. If the door appears not to be closing all the way, it may be a sign that you need a new unit.
When the touchpad or keypad is no longer working, you could have a simple problem with the membrane. But it also can be the drive motor. Then you will need to schedule installation, not repair.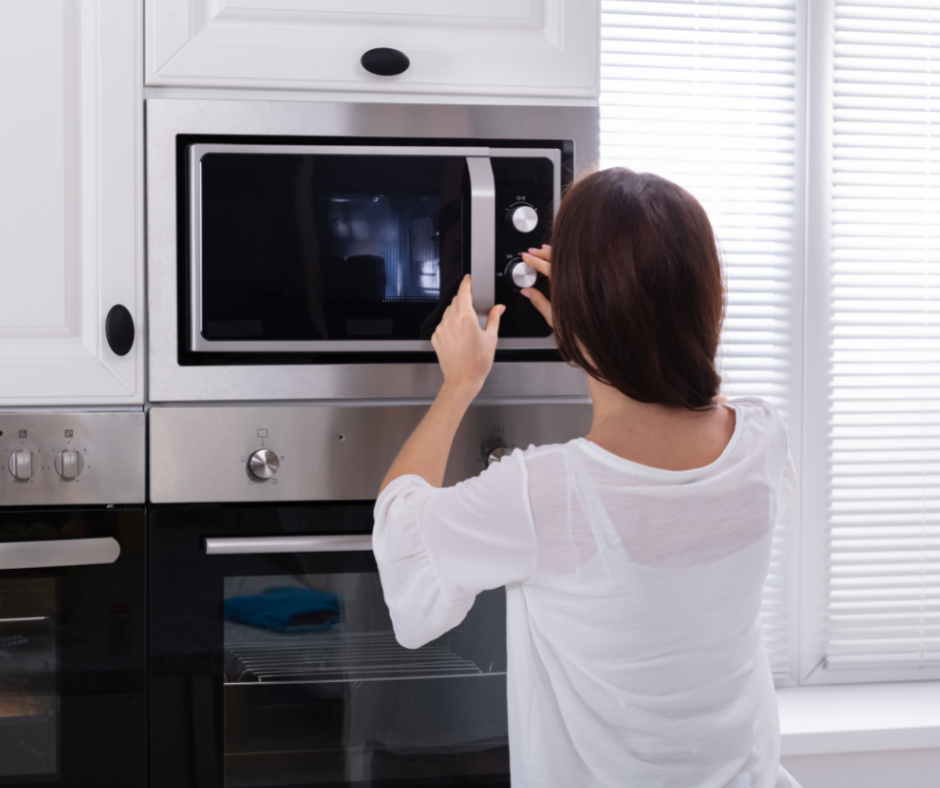 Whether Microwave Repair is Worth It or Not…
Here is the good news. Whether you choose to repair or replace, microwaves come in many price points and are relatively affordable these days. Either way, your local appliance repair company can help you make a choice often in a phone call.
Need Appliance Warranty Work?
At Gulf Coast Appliance Repair, our technicians will provide you with microwave warranty repairs and service items that are out of warranty. After all, is there anything more frustrating than having a new appliance fail?
Gulf Coast Installs Appliances
Is the delivery day finally approaching? Do you have that new microwave coming to the house? It is an exciting time. Much effort goes into picking the right brand, style, and functions for your new appliances. So, if you want quality installation for any new machine, call count on Gulf Coast Appliance Repair.
Appliance failures are never fun. But you will manage your household more efficiently with a team that can get to your home quickly, diagnose, and repair the problem efficiently.  We want to be the microwave and other appliance repair team you can count on for all appliance repairs.
Contact us now to schedule a free inspection for your microwave and decide whether it is worth it!