Those who live in the coastal area of Florida expect many benefits from living near the water. Let's face it, we are blessed to live in the Sunshine State. The salt air is good for your skin and health in general. But is there a need to protect your home from the salt air?
Gulf Coast Appliance Repair sees it all the time. Homes, appliances, cars, and electronics can sustain significant damage from the salt lingering in the breeze. But first, let's go into the positive attributes of living on the coast of the beautiful Florida beaches.
The Salt Air is Good for People
A trip to the beach does most people well. The health benefits of the extra vitamin D, the beauty of the ocean, the sound of the waves, and the undeniable sunsets are all good for the mind, soul, and body. But did you know some studies show even more significant health benefits to living in the salt air?
According to Select Salt,
"The detoxifying effects of breathing in salt-rich air can reduce symptoms of various respiratory illnesses and skin conditions, reduce inflammation, strengthen the immune system, and reduce the signs of aging."
One study found on LungInstitute.com claims the following.
"…there are therapeutic qualities to ocean air that have helped lung disease patients as well. The study tested patients with various lung diseases to see if there was a common improvement in symptoms. While patient results were on an individual basis, these were some of the more common results from patients that breathed in the ocean air:
Thinner mucus
Improved lung function
Reduced coughing
Decreased sinus pressure
While more time and research is needed to understand the definitive health benefits of ocean air, a trip to the beach could do more good than originally thought."
That said, it would seem the folks living on the Gulf Coast have several reasons to be grateful for the salt air. However, our homes may not agree with us.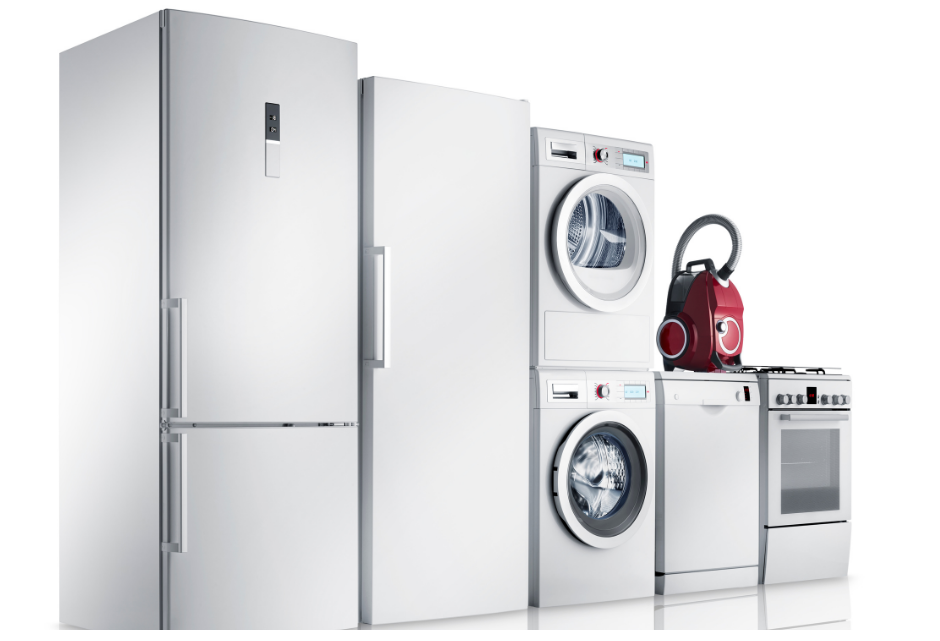 The Salt Air is Not So Good for Appliances
In addition to your outdoor grill, patio furniture, car, and bikes, the salt air can wreak havoc on your appliances too. As you know, most appliances are metal and subject to rust. In the salt air, rust happens much faster. And stainless steel even rusts unless you have a marine-grade stainless.
Those who have lived in the salt air for years can lend some pretty good advice on keeping your appliances from rusting out due to the salt air. Here are some of the tips they find helpful.
Apply WD-40 to the surfaces of your appliances and then buff it dry.
Auto wax will keep a brand-new machine looking fresh and new if regularly polished.
Use dehumidifiers in addition to your HVAC unit to help strip the moisture from the inside air.
Wipe appliances down with a Stainless-Steel polish every 2 to 3 weeks.
Finally, the most important aspect of appliance care in salty air is routine maintenance.
It is Not Good for Electronics, Either
It is true. If you leave your window to the home office open so the fresh breeze can come in while you work, you will eventually have an issue. But if your computers and speakers are kept indoors with the AC and a dehumidifier, they should remain safe from salt air corrosion.
If you want the sounds of the ocean and some island tunes on the back porch, invest in marine quality outdoor speakers. They are made to tackle the salt air. However, it is still recommended to clean and polish the casing now and then.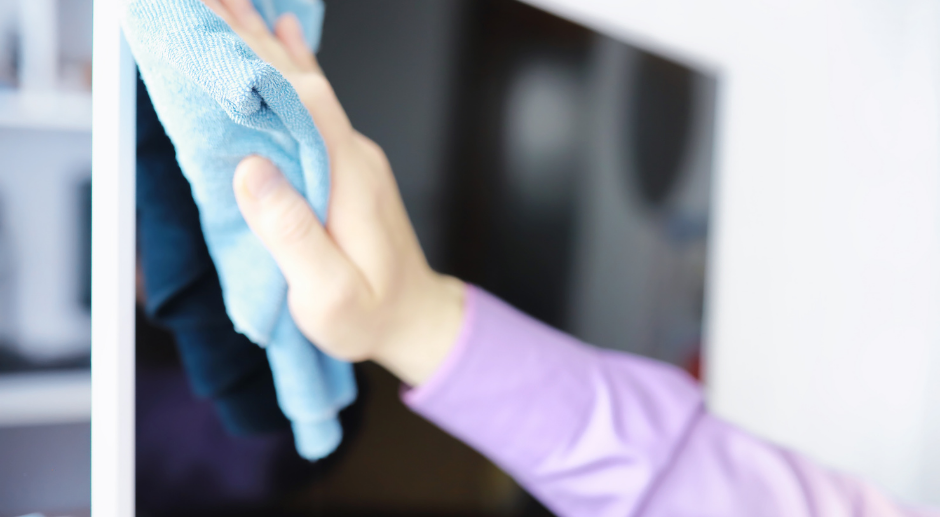 Preventing Salt Air Corrosion
To assist you in keeping your coastal home from the salt air damage while you are enjoying the salty benefits, Gulf Coast Appliance Repair has a few tips to share.
Avoid metal when possible. Outdoor décor and furniture are prone to corrosion by the salty air, so try sticking with high-quality UV-resistant plastics when you can. And if your appliances must be outside, take extra precautions to care for them.
Utilize that garage. We know not all garages are created equal, but if you can keep your appliances, tools, bikes, and cars in the garage, they will be protected.
Leave the windows and doors closed most of the time. Keep the outside air where it belongs, and be sure the windows and doors have good weather stripping to avoid leaks.
Pressure wash the home at least once a year. Natural salt sediment is expected in coastal areas. So, to avoid corrosion, the outside of the house should be cleaned just like the car, water sports equipment, and appliances.
Paint your home every three to five years to keep it extra protected from the salt and sun.
If your appliances are kept outside, consider covering the set when it is not in use.
Appliance Maintenance is Essential in the Salt Air
Yes, our home appliances get a lot of use every day. And no, most of us do not take care of them the way we should. But when you schedule maintenance for your appliances, they will last longer and work better for you. Here is what appliance maintenance will do for you.
Appliance maintenance improves the efficiency of the machine. When you schedule a service call with a qualified appliance technician, they will check for leaks, cracked door seals, loose connections, and salt air damage.
Maintaining appliances saves you money in the long run. When machines struggle through corrosion, dust, and dirt, they tend to work harder than they should. Then the motors risk wear down sooner than they should. In that case, you will see an increase in your monthly energy bill and faulty appliance function. They can even catch fire if clogged.
Regular service will extend the lifespan of the appliance. From the car to our own health, everything that runs needs a check-up now and then. Appliances are no exception. Having them cleaned inside and out will extend the life of the appliance.
It is good safety practice to maintain appliances. As stated earlier, appliances can catch fire if not cleaned out. Those that run on gas can also be a fire hazard. And a dishwasher clogged up will flood your home. There are endless disasters we see daily that could have been avoided with simple preventative maintenance applied.
Being prepared for visitors in the Sunshine State means keeping things running. Don't be surprised by a broken-down fridge and food spoilage. Make sure all your appliances are cared for regularly to avoid those unfortunate surprises.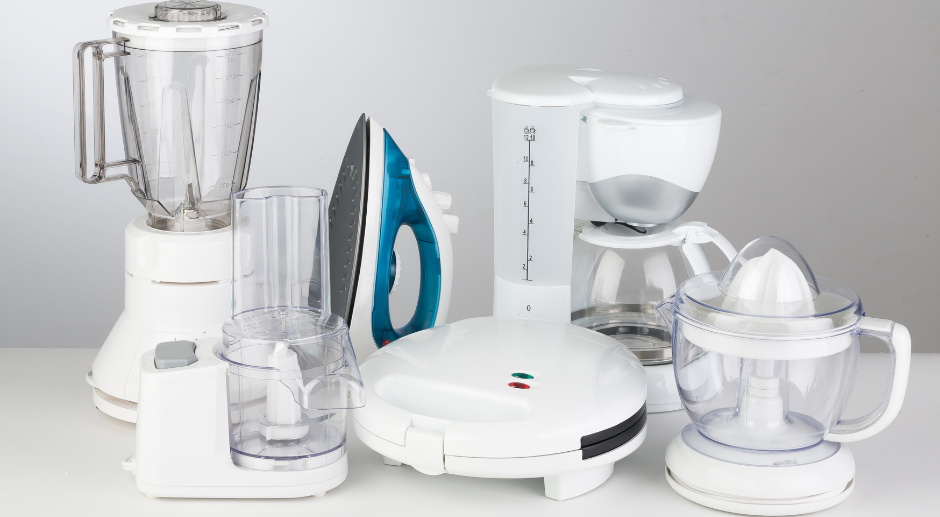 DIY Appliance Maintenance for the Salt Air We Live In
Here are a few tips for maintaining your appliance at home and between service calls.
Clean the stovetop daily, and don't forget to remove the knobs and wipe behind them.
Use your self-cleaning oven function or oven cleaner whenever it gets messy inside.
Make sure your fridge seals are not hardened by the air and needing replacement. And try not to overcrowd it either.
Clean your dishwasher with an approved cleaner monthly.
Wipe gaskets and the tub of your washing machine to keep them clear of sediment and mold.
Be sure you empty your dryer vent with every use and clean the dryer vents all the way to the outside once a year.
Wipe down the microwave thoroughly to prevent corrosion and build-up.
Run a disposal cleaner through the garbage disposal anytime it seems to drain slow or smells funny.
Clean small appliances with cleaners, and be sure to empty crumbs and grounds.
If you perform these simple tasks to care for your appliances, the salt air should not become an issue.
Professional Maintenance with Gulf Coast
Gulf Coast Appliance Repair is your local appliance repair and maintenance company. If your appliances are suffering from salt air corrosion or neglect, contact our team to help out. And then be sure to place a service call on your schedule in another 6 months or so. You will be happy you did.