Did you know, the average family does about 300 loads of laundry per year? That is certainly a lot of detergent, energy, and water usage. In efforts to conserve, consumers search for the most effective detergent, high-efficiency appliances, and more. So, you may be wondering which is better, dryer balls or dryer sheets.
What Do Dryer Sheets Do?
Simply put, dryer sheets reduce static in your dryer load while adding softness and a clean fragrance to the load. They are made of liquid softeners and fragrance coating a layer of fabric. The warmth of the dryer releases the fragrance and softener.
Dryer sheets are useful when drying clothes and jeans, especially. However, you do not want to use them on towels as they will make the towel less absorbent. And you should avoid using them on athletic wear as it will lessen the effectiveness of the technology behind the item.
As for the question of allergies, there are allergy-free and fragrance-free brands that will still get the job done. So, no worries there.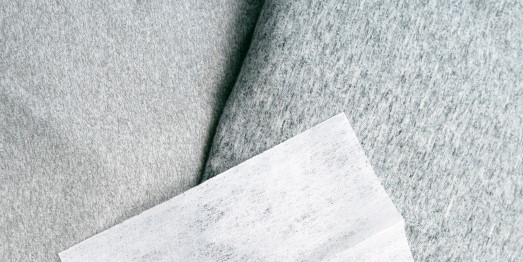 What Are Dryer Balls?
Like the dryer sheet, dryer balls claim to add softness and static reduction. They even claim to help reduce the time to dry clothes. The wool versions are biodegradable, making them a popular choice. And you can even find cute dryer balls in shapes and animals.
Dryer balls work by keeping the clothes from clumping up, which allows the air to circulate better. However, there is some debate on whether they work as well as the dryer sheet. If you are looking for hypo-allergenic ways to soften and reduce static in your laundry, 100% wool dryer balls are hypo-allergenic. You can even add essential oils to the wool balls to add fragrance.
Testing Dryer Balls or Dryer Sheets Out
In one-to-one testing, the dryer balls do what they are claiming to do and so do the dryer sheets. If you want no fragrance added to your load of laundry, the dryer balls are an excellent method to remove static. They will also improve on the softness of the laundry. However, they do not have the fabric softener added. So, in a softness test, the dryer sheets win, hands down.
What does all this mean? Both do specific jobs and help with particular concerns.
If your number one concern is fluffy good softness and fragrance, go with the dryer sheets.

If your number one concern is sustainability and fragrance-free static control, use the dryer balls.
The choice is totally up to you and the needs of your family.

So, Which is Better, Dryer Balls or Dryer Sheets?
Well, you tell us! No matter what, your dryer should be drying efficiently and in a reasonable time frame. If your dryer is taking two or more times to get the job done, you may need repair. The dryer vent could have a clog, or a myriad of other problems could be surfacing with your machine.
Gulf Coast Appliance Repair Cares
Contact your local appliance repair to resolve the issue quickly and get you back to saving time and money with efficient appliances. The experts at Gulf Coast Appliance Repair service all types of dryers and are usually available to come out within 24 hours. We know how important it is to keep your home running smoothly and the professionals at Gulf Coast are here to help.
So, contact Gulf Coast today to schedule your in-home evaluation, maintenance, and repairs.