Washing machines are an essential appliance in most households. They are the home's workhorse because they make doing laundry convenient (no more trips to the laundromat) and easy. 
Over the years, manufacturers have had to develop new methods with regulations on water and electricity usage. They have included computer boards and sensors inside the washing machine brains to detect load size, water temperature, gentle cycles, and so much more.
However, like any other appliance, washing machines require maintenance to ensure long-lasting performance. 
Technicians are having to regularly train on the latest technologies on how to diagnose and repair these more complicated machines because they are always changing and creating new ways to break.
Here are some common washing machine problems that people call us with:
Won't start

Water does not fill

Machine violently shakes

Does not drain water or leaks water while draining

Makes odd noises

Stops in mid-cycle
However, with regular washing machine maintenance, you can avoid many of these problems and save a lot of money on repair or replacement costs.
In this article, we will discuss some of our best tips for washing machine maintenance. If you follow these tips, they'll help you keep your washing machine in tip-top shape.
Washing Machine Maintenance Tip 1: Clean the Interior and Exterior 
The first step in washing machine maintenance is to make sure you clean it regularly. 
The interior of your washing machine can accumulate dirt, grime, and detergent residues over time, which creates bad smells and reduced the machine's effectiveness. 
To clean the interior of the washing machine, fill the tub with hot water and add a cup of vinegar. Let the machine run through a full cycle without any clothes. This process will get rid of dirt and buildup that has accumulated inside the machine.
In addition to the interior, you should also clean the exterior of the washing machine on a regular basis. Do this by using a damp cloth to wipe down the machine's surface and remove any dust, dirt, or spills that may have occurred during the washing process. 
Keeping your washing machine clean will increase its longevity and ensure your clothes stay clean and fresh.
Tip 2: Inspect Hoses and Connections
Another important aspect of washing machine maintenance is checking the hoses and connections on a regular basis. 
Over time, hoses wear down and get damaged, leading to leaks or even worse, flooding. When you check the hoses, look for signs of wear or damage, such as: 
Cracks

Bulges

Discoloration
If you notice damage, replace the hoses immediately. As a general rule of thumb, it's also a good idea to replace hoses every five years, even if they appear to be in good condition. This is just an added safety measure that can save you plenty of money in the long run. 
In addition to the hoses, you should also check the connections. Make sure that the hoses are securely attached to the washing machine and the water supply. Loose connections can cause leaks, leading to water damage in your home. Tighten any loose connections and replace any damaged or worn-out parts as soon as possible.
Washing Machine Maintenance Tip 3: Use the Right Detergent
Using the right detergent is crucial in maintaining the washing machine's performance. Too much detergent can cause buildup and damage to the machine's components. On the other hand, too little detergent won't properly clean your clothes and cause you to think there are other issues with your machine.
Follow the manufacturer's instructions when using detergent. Most manufacturers recommend using a set amount of detergent based on the load size and the type of fabric being washed.
Using a high-efficiency detergent is also recommended for modern washing machines, as these detergents are designed to produce fewer suds and are environmentally friendly.
Tip 4: Avoid Overloading the Washing Machine
Overloading the washing machine puts strain on your appliance's components, which can cause it to break down and require repairs. This can also reduce the machine's cleaning effectiveness, as clothes will not have enough space to move around freely.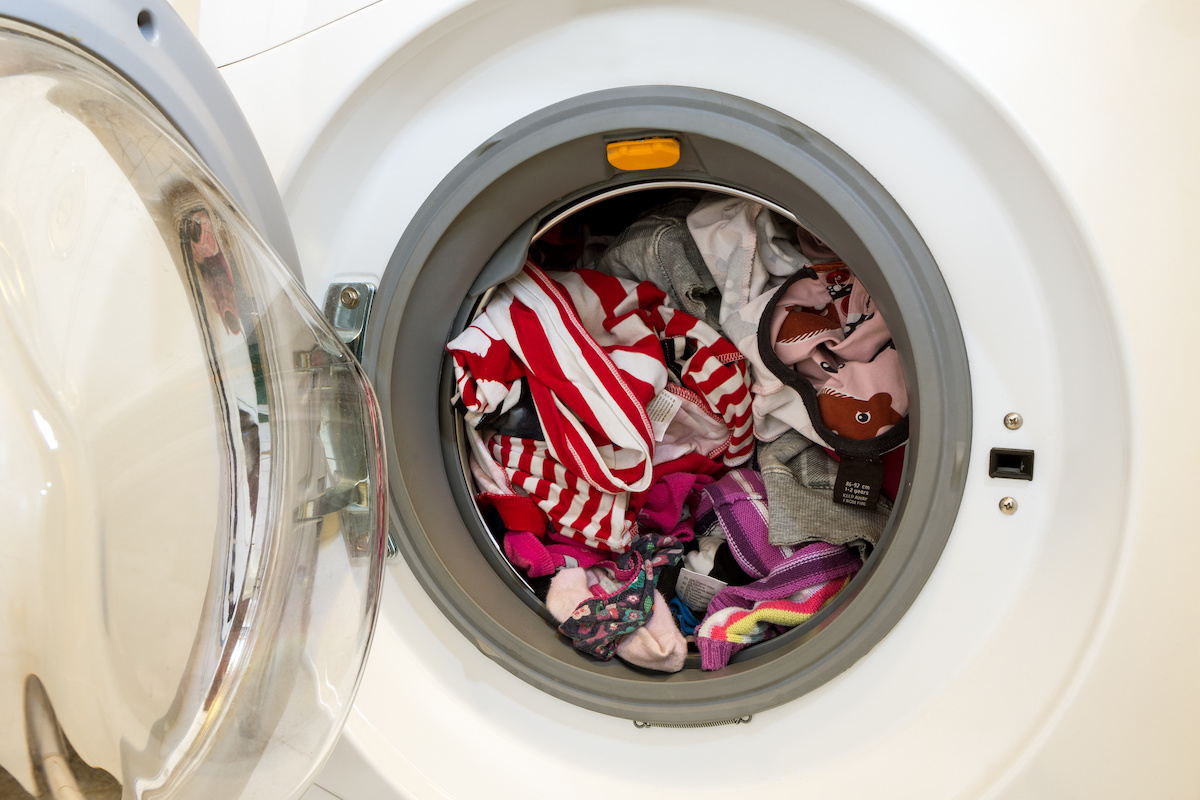 To avoid overloading the washing machine, follow the manufacturer's recommendations for the maximum load size. If you are not sure about the machine's capacity, a good trick is to weigh the laundry before loading it into the machine. A general rule of thumb is to leave at least six inches of space between the top of the laundry and the top of the machine's tub.
Washing Machine Maintenance Tip 5: Balance the Load
Washing machines can lose their balance if the load is not evenly distributed. An unbalanced load causes the washing machine to vibrate excessively, which will cause damage to the inner workings of the machine. Unfortunately, it can also cause the machine to not work properly or even stop working altogether.
To prevent an unbalanced load, distribute the laundry evenly in the machine's tub. If you are washing a large load, make sure you use the right cycle and that your machine is not overloaded. 
If the machine becomes unbalanced during the wash cycle, stop the machine and redistribute the load.
Tip 6: Clean the Lint Filter
One of the most commonly overlooked parts of washing machine maintenance is cleaning the lint filter. 
Lint filters collect lint and debris from your laundry as it washes. This prevents it from clogging the machine's drain or pump. If your lint filter gets clogged, it can reduce your machine's efficiency and cause it to work harder than it needs to. This leads to higher energy bills and unnecessary wear and tear on the machine.
Most washing machines have a lint filter located near the tub's rim. Check the filter regularly and remove any lint or debris that has been collected. 
Cleaning the lint filter is easy and only takes a few minutes. All you have to do is: 
Remove the filter

Rinse it with water

Place it back in the washing machine
Washing Machine Maintenance Tip 7: Run the Machine on a Monthly Basis
If you don't do your laundry very often, this tip is for you. Make sure you run your washing machine on a monthly basis.
Running your washing machine on a monthly basis can help maintain its performance and keep issues from arising.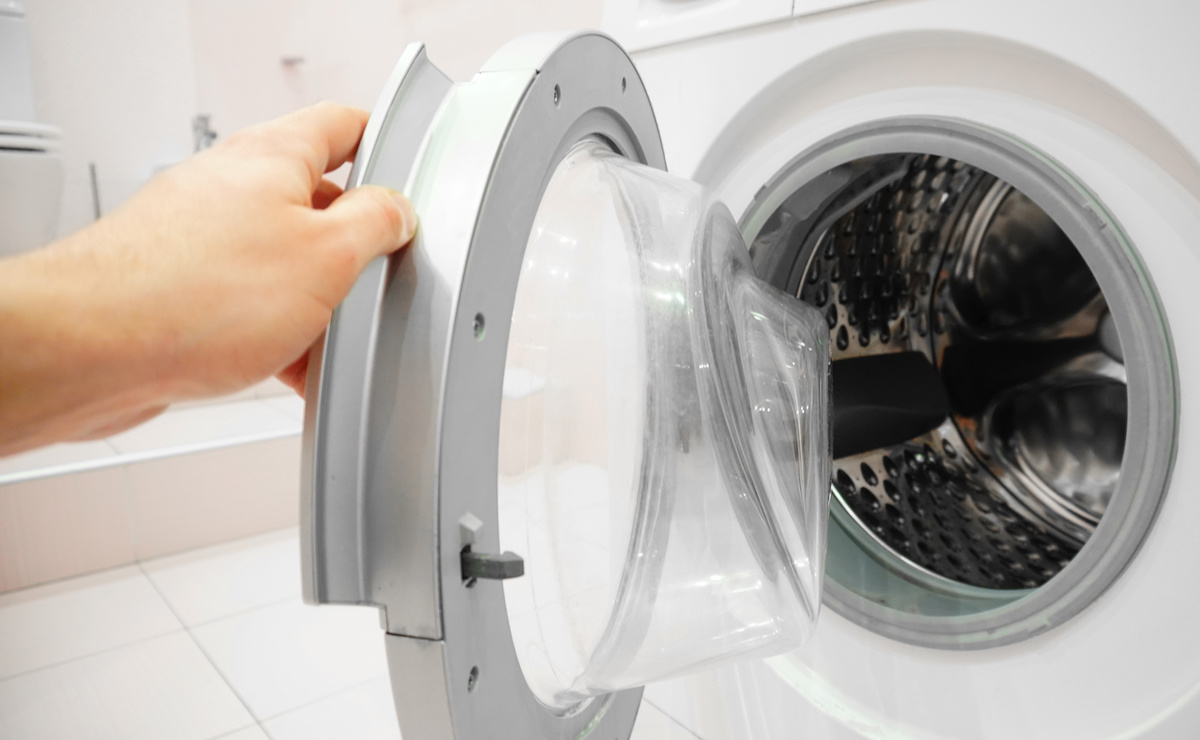 Even if you do use your machine often, try running it through a cycle without any laundry or detergent. This can help remove the buildup and debris that has accumulated inside the machine. This process can also help prevent the growth of mold or mildew, which as we mentioned, can cause bad odors and affect your washing machine's performance.
To run the machine on a monthly basis, simply fill the tub with hot water and add a cup of vinegar. Let the machine run through a full cycle without any clothes. After the cycle is complete, wipe down the interior of the machine with a damp cloth to remove any remaining debris or buildup.
Tip 8: Schedule Professional Maintenance
Professional maintenance is an important part of overall washing machine maintenance. This is because it can help identify potential issues before they become major problems. 
Our experts at Gulf Coast Appliances recommended that you schedule professional maintenance at least once a year, or more frequently if you use the washing machine frequently.
A professional technician will inspect the washing machine's components, such as the motor, belts, and pumps, to ensure they are in good condition. These are areas where you may not be able to spot a problem on your own. 
They can also clean and lubricate the machine's moving parts, such as the agitator and drum. 
And finally, a professional technician, like the ones at Gulf Coast Appliances, can also provide advice on how to best maintain the washing machine and troubleshoot any issues that may arise.
If you do need to call on an expert, here are our best tips for making the repair run smoothly: 
Help us help you and get the job done faster

Tell the technician what make and model of washing machine you have

Describe the problem in detail 

Clear the way to the machine
Following these tips will ensure a smooth and effective repair! 
Keep Your Washing Machine Running Smoothly
Regular washing machine maintenance is essential for a well-working appliance and long-lasting performance. 
You can help prevent costly repairs and extend your washing machine's lifespan with simple tasks, such as:
Regularly cleaning the machine

Inspecting hoses and connections

Using the right detergent
By following these tips, you can keep your washing machine running smoothly and ensure that your clothes are clean and fresh every time. Remember to schedule professional maintenance at least once a year to keep your washing machine in top condition.
At Gulf Coast Appliance Repair, we strive to offer efficient repair services. We will finish the job in a timely and professional manner, guaranteed. When you need washing machine repair in Pinellas County, our experienced professionals are here to help. We service all makes and models of washing machines. Contact us today at 727-513-7825 to schedule your repair service!