Are you looking for a new oven to complement your kitchen appliances, or are you just tired of having to remember to clean it after so many uses? Ovens require regular cleaning and tend to be one of the more troublesome household chores. A self-cleaning oven can take away the hassle of cleaning so that you can use your extra time and energy where you need it most.
The more we use our oven, the more food residue gets stuck to the bottoms and sides of the interior. Leaving this residue can ruin the food you are cooking due to the smoke from burning food debris, not to mention setting off your smoke alarms. The longer you leave your oven without being cleaned, the more likely you will have to perform manual deep cleaning with heavy-duty chemicals. Having a self-cleaning oven can save you time, effort, and money in the long run.
Gulf Coast Appliance Repair walks you through the benefits of having an oven with a self-cleaning process. Please keep reading to discover why a self-cleaning oven might be worth it for your kitchen!
Difference Between Self-Cleaning Ovens and "Easy-Clean" Ovens
While both can be advantageous, there is a big difference between the two. An easy-clean oven still requires a little bit of elbow grease, meaning it doesn't have a self-clean mode, and manual cleaning is required. An advantage to this type of oven is that the finish of the interior is specialized to make food and grease stick less easily, making it easier to clean off with chemicals and scrubbers.
Self-cleaning ovens are typically either catalytic, pyrolytic, or have a steam clean option. Catalytic ovens mean it is fitted with unique interior lines that are more equipped for absorbing grease and food particles. It still has a self-clean feature but is not as effective as a high-heat cleaning method such as a pyrolytic or steam clean. 
A pyrolytic cleaning system involves the oven heating to temperatures over 500 degrees Fahrenheit. This high heat turns all the food debris and residue to ash, making it easily cleanable after it has adequately cooled. The oven door will lock completely until the heated cleaning completes, ensuring your safety from the high internal temperature. The entire process takes a few hours, varying from oven to oven.
Steam cleaning your oven can be great for reducing the smoke and smelly odors than can be created during a high-temperature cleaning. The time for this process is much less than a pyrolytic method. Depending on your oven's specific model, the completion time is between 10-30 minutes. Furthermore, it doesn't require an extensive cool-down period to ensure the stove is safe to open.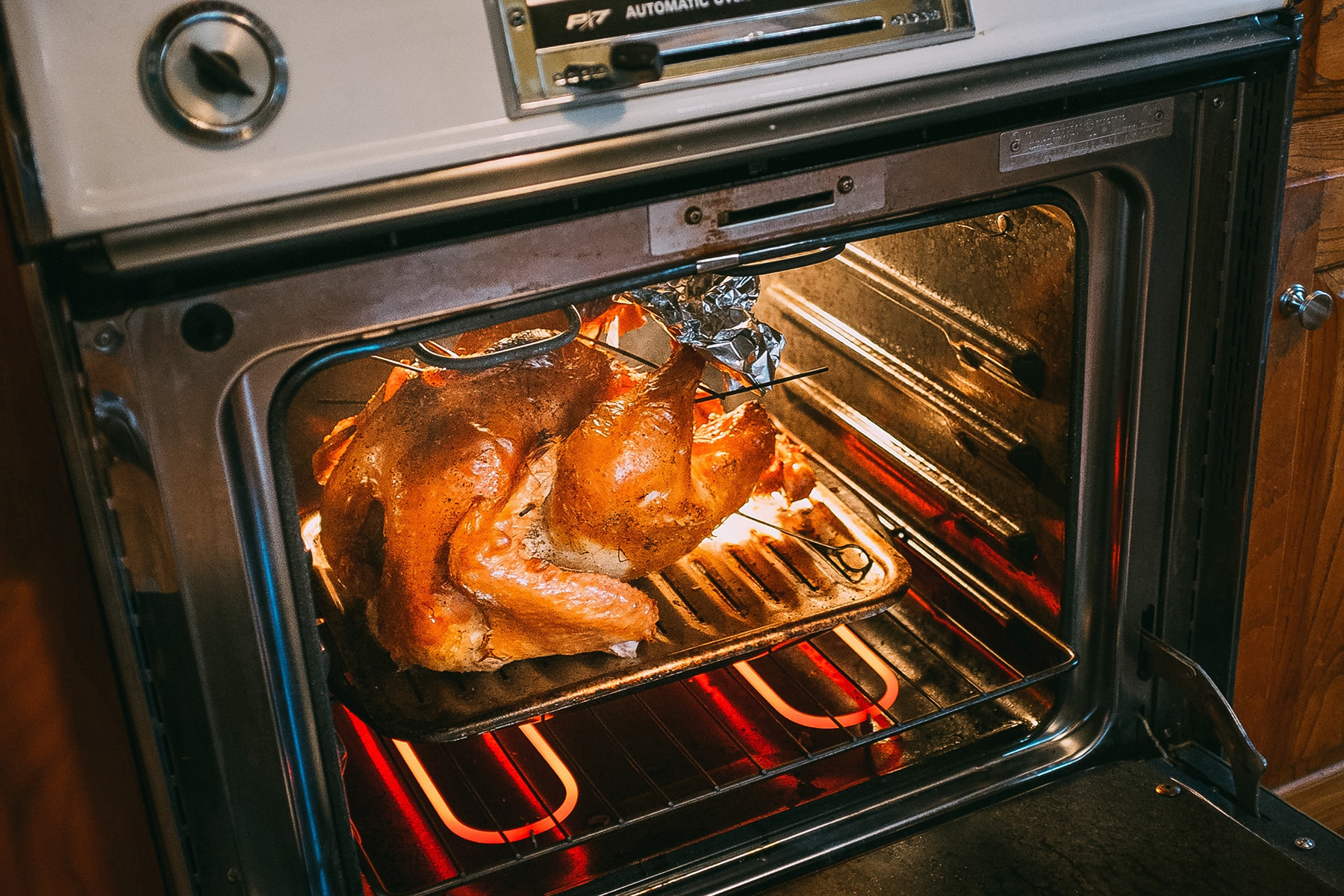 Benefits of a Self-Cleaning Oven 
Here are just a few of the many benefits of having a self-cleaning oven: 
Cleaning Efforts

: Having an oven with a self-clean process can save you a lot of effort. Typically, manually cleaning your oven requires you to scrub the entire interior. You have to spend more time scraping old food stuck to the inside of your appliance when you could be doing something more worthwhile. With a self-cleaning oven, all you need to do is start the clean cycle and let it do its work. –

Easy, right

!

No Chemicals

: The cleaning process for an oven without self-clean is intensive and requires harsh chemicals. To get the entirety of the burnt organic material off and

out of your range

, you must use something like a degreaser or even heavier chemicals that do the job. These cleaning products can cause a build-up of fumes inside your home and can be dangerous if not ventilated properly. If you have loved ones or pets inside your household, switching to a self-cleaning oven could be more than worth it.

Money Saver

: You will pay a little bit more for an oven with a self-cleaning process. However, the constant need for cleaning products and supplies adds up tremendously after years of use. Also, since the oven can withstand the higher temperatures of the cleaning cycle, it is exceptionally well insulated. Keeping more heat in while cooking your food makes it more energy-efficient. A self-cleaning oven may cost around 100 more dollars than your

standard stove appliance

. Still, it will pay itself off without buying all the extra cleaning materials.
Tips for Your Oven's Self-Cleaning Process 
Every self-cleaning oven has a cleaning procedure that is unique to that oven. Some homeowners may be unsure how frequently to use their cleaning feature or even where to begin. Food soiling and odors can build up quickly if you frequently use your oven for cooking. The frequency of self-cleaning can depend on what you are cooking and if you are wiping down your oven's interior after each use. If not properly treated, the leftover food inside can make unpleasant odors meld with the food you are cooking. This makes for a displeasing surprise when you take your first bite.
To start, the best thing to do is check your oven's specific manual for a step-by-step walkthrough on how to perform the clean cycle. However, here are some general tips to ensure you get the most out of your self-cleaning oven:
Make sure there is nothing inside your oven before starting any self-cleaning methods. You can leave the racks inside during the cleaning process, but if you want them to keep their sheen and look brand-new, then it's good practice to remove and hand-wash them. If there are large pieces of burnt food or grease spots, it's a good idea to try and remove these the best you can before you start the self-clean. Following this step while utilizing pyrolytic cleaning can minimize the smoke your oven will create while heating itself and keep your smoke alarms from being set off.

If your oven has a self-clean cycle, there will be a locking latch on the door. Typically, your appliance will not start self-cleaning without the latch securely locked. The locking mechanism is for your and your family's safety to ensure the high temperatures stay restrained inside the oven.

Once your oven has completed its cleaning process, it requires a cool-down period to ensure it's at a safe temperature to open. A good trend here is to be careful of the oven door for a while after the completed cleaning. Since the oven heats up to such a high temperature, the door, and surrounding trim will be hot until the cooling cycle ends.

For high-heat cleaning, after the oven has adequately cooled, there will be leftover ash inside from the food debris getting eliminated. Make sure you wipe all of this out. Otherwise, it will leave more residue that clings to the interior as you use your oven and compromise the quality of the food you are cooking.

Clear the top of the oven off before you start the self-cleaning cycle. Keeping the stove top clear is another precaution to ensure the self-cleans heat doesn't tarnish any of your belongings.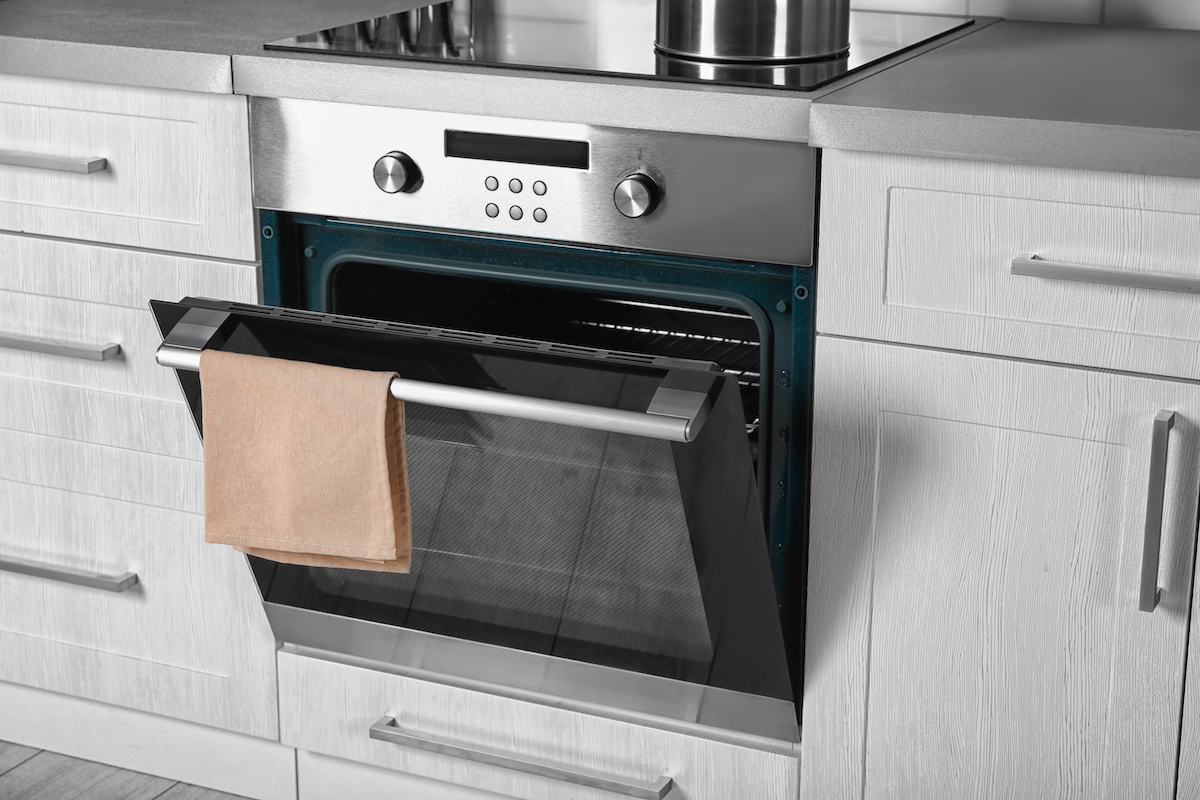 Contact Us for Your Appliance Repair or Service 
For over ten years, our family-owned business has specialized in appliance repair and service for the surrounding Pinellas area. You can count on Gulf Coast Appliance Repair and our customer-oriented methodology to provide you with the highest quality service, which will leave you 100% satisfied.
Here are some of the typical appliances that specialize in servicing:
Refrigerators

Laundry Machines

Stoves and Ovens

Dishwashers
Don't wait any longer to get to schedule your appointment. Contact us today to get your appliance repair scheduled.