The kitchen is often the centerpiece of our homes. It is the source of so many precious qualities of our lives- entertainment, creativity, challenge, care, and- most importantly- food.
Our kitchen appliances are what make the magic happen. Deciding what you need in a kitchen appliance can be more challenging than anticipated, especially with the high-tech features and style variations of top kitchen appliances today. Modern homeowners want devices that work just as hard as they do. But it's not only about getting the job done. Today's appliances inspire tomorrow's creative culinary creations. And that's why the top kitchen appliances for 2022 are masters at both efficiency and artistry.
Gulf Coast Appliances presents the Six Top Kitchen Appliances for 2022. Read on to discover the genius innovations our most trusted appliance brands are featuring this year.
2022 Kitchen Appliance Trends
Years into the pandemic, people continue to crave authenticity and ease. Kitchen appliance trends reflect the desire to quickly prepare a meal while creating a warm and welcoming space in the home.
Open layout and built-in appliances still dominate the home kitchen trends. Spacious and airy kitchen areas promote a sense of well-being and clarity while making room for taking risks with your culinary endeavors.
With stainless steel finishes, your kitchen feels timeless and seamless. Its sleek appearance gives the home kitchen a clean and crisp feel. Easily pair stainless steel with any wood texture or bold colors to breathe life into the room.
The colors and textures of 2022 kitchens are moving away from the stark and minimal look. Instead, you'll see the evident desire to bring the natural world inside. This year, soft greens, clay oranges, and other pops of nature-inspired colors bring relaxing and bright vibes to home kitchens.
Smart kitchen appliances are becoming more and more common in the average home. It's no surprise with the convenience smart appliances provide in our otherwise hectic lives.
Many of this year's top kitchen appliances tackle more than one task. Multipurpose kitchen appliances maximize time and avoid unsightly clutter.
Can't risk dining in your favorite restaurant lately? No problem. Bring fine dining to your home with modern commercial-style kitchen appliances.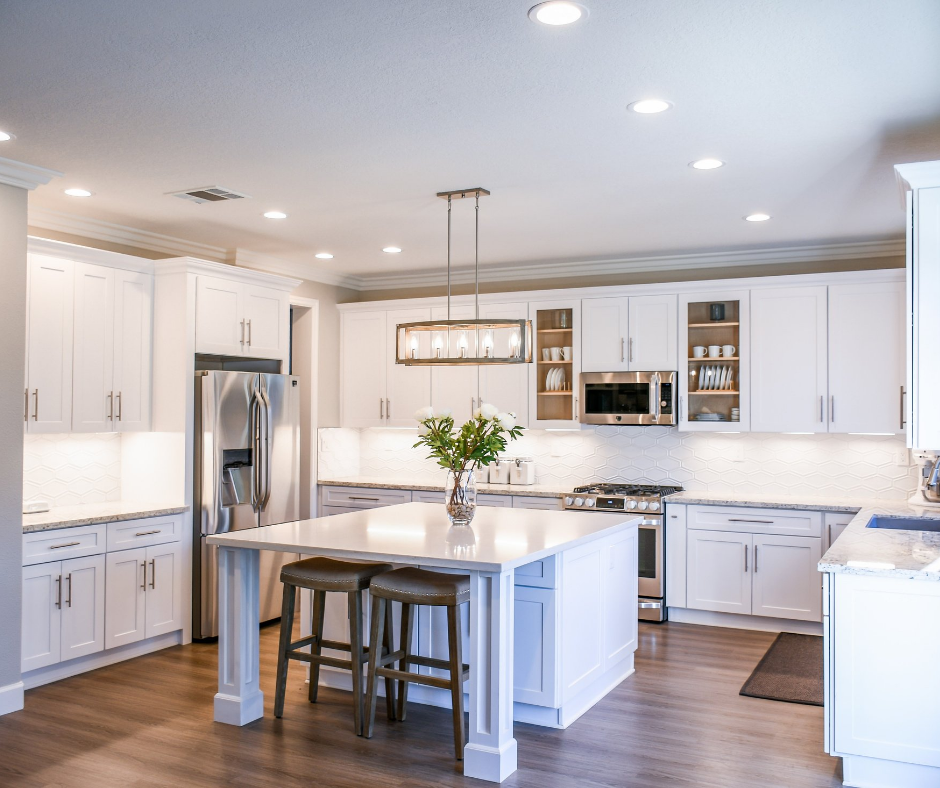 What Are the Top Kitchen Appliances This Year?
The top kitchen appliances are even more impressive year after year. The home kitchen is the primary spot for various tasks nowadays. Designers cater to the new role by thinking beyond appliances' traditional cooking and storage needs.
Below we have six of the top brands in the kitchen appliance game and their most recognized products in 2022.
KitchenAid
Without a doubt, KitchenAid is a unique and well-known brand of kitchen appliances. For over 100 years, KitchenAid has offered durable and reliable products ranging from iconic stand mixers to French door refrigerators.
KitchenAid 36 in. Radiant Electric Cooktop
This cooktop provides more space for the home chef. The 36-inch Radiant Electric Cooktop is equipped with a ventilation system that targets odors and smoke at the surface. The cooktop's three-ring burner is perfect for preparing meals for large families.
Smeg
Smeg appliances steal the show with their signature retro appearance and nostalgic detail. If you're looking for sheer luxury in design, Smeg is the brand for you.
Smeg Retro Style Espresso Machine 
This Smeg espresso machine brings Italian beauty to the home kitchen. The device comes in colors ranging from mint green to candy red. Brew the perfect espresso each morning with Smeg's easy-to-use design. The Retro Style Espresso Machine captures dinner guests' interest and is sure to spark conversation.
GE
GE Appliances is best known for affordable and long-lasting products. They offer about any appliance you can think of, from blenders to ovens with smart technology. GE sells its innovative machines under several brands- Monogram®, Café™, GE Profile™, GE®, Haier, and Hotpoint.
GE Profile™ Series ENERGY STAR® Smart Counter-Depth French-Door Refrigerator 
This GE fridge brings the multipurpose trend to a whole new level. With a fingerprint-resistant stainless steel finish, smudges are a worry of the past. The counter-depth design allows for a clean and seamless fit in your home kitchen. Not to mention, the built-in Keurig brewing system aligns your morning ritual with your modern lifestyle.
Bosch
Bosch is a high-end brand of home appliances offering everything from compact washers and dryers to built-in coffee machines. Their products bring convenience and advanced efficiency to the heart of our homes.
Bosch 500 Series Dishwasher
If you are looking for less hassle when knocking out the dishes, consider introducing this Bosch dishwasher to your home kitchen. With PrecisionWash technology, you can ensure your dishes are sparkling clean after each wash. The AutoAir feature clicks open the dishwasher's door at the end of the cycle to release trapped moisture. That way, you are returning fresh, dry dishes to your kitchen shelves every time.
LG
Widespread in American homes, LG is an electronics and appliance brand that features high-tech products. They may be more expensive than other products on the market. Still, with LG, you can be confident that your appliance is equipped with the latest technology and built to last.
LG 3-Door French Door Smart Refrigerator
Control your smart refrigerator with just a tap on your phone or tablet. The LG smart refrigerator uses a Wi-Fi connection to give you access to temperature settings and urgent notifications- saving you trouble in the long run. With three doors, the storage space of this LG fridge is practically limitless.
Maytag
The Maytag brand is the perfect choice for large and bustling families. They specialize in creating appliances like oversized ovens to store or prepare big meals with the least hassle. Maximized storage space and ease of use are at the top of Maytag's list of priorities in a product.
Maytag Gas Range with True Convection
This Maytag range is easy to clean and provides plenty of space for those big family dinners. The product is available in fingerprint-resistant stainless steel so that when it comes time to clean up a creative mess, half of the job is already finished. Power Preheat and Power burner features allow you to cook up a meal faster, leaving more time to enjoy it with loved ones.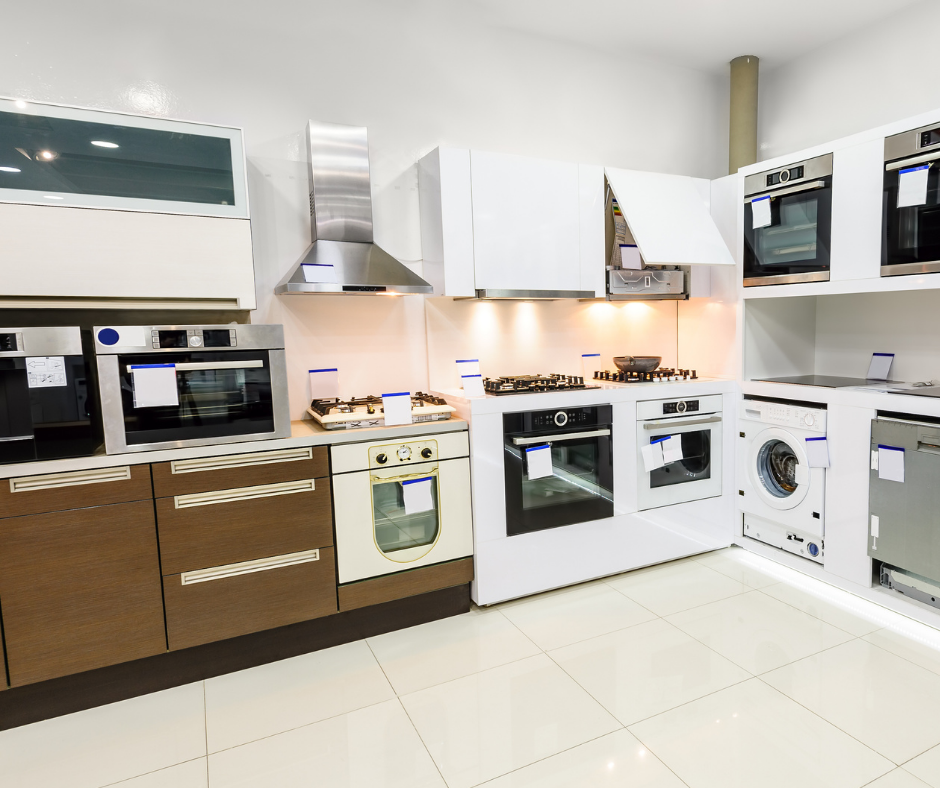 For Trustworthy Installation, Advice, and Repairs, Count of Gulf Coast Appliance Repair
At Gulf Coast, we offer in-home and online consultations to create a plan when you are ready to upgrade your home with this year's top kitchen appliances. Indeed, all our services come with a 100 percent satisfaction guarantee.
Gulf Coast Installs Appliances
Congratulations. You have new appliances coming to the house. No doubt, it is an exciting time. We know much effort goes into picking the correct brand, style, and functions for your new kitchen appliances. And the good news is, we install them all for our clients.
If you want quality installation for those shiny new and expensive appliances, contact Gulf Coast Appliance Repair for installation and more.
Count on the Professional Repair Technicians at Gulf Coast Appliance Repair
You can always rely on the Gulf Coast team for fast and friendly service. Don't suffer from broken appliances and a delayed daily schedule.
If your new kitchen appliance has a problem, our repair technicians are available every day of the week to come to your home and fix it. You see, our repair services include troubleshooting temperature problems, strange sounds, door seals, and more.
No matter the problem with your new appliance, our technicians have seen it all. You can rest assured that your brand new machine is in good hands.
Contact us now to schedule your appointment and get the advice you need to purchase your top kitchen appliances in 2022.