There are so many choices in appliances these days. The decision to go with this or that can seem a bit overwhelming. In fact, it can be a tough choice, especially when you factor the almighty dollar into the equation. However, you want the best for your home and family, right? So then, if you are getting new appliances and perhaps a new kitchen, do some research as to whether you should get built-in appliances for your new kitchen look.
According to the experts at Appliances Connection,
"Choosing between freestanding and built-in appliances will depend on your kitchen layout, budget, and personal preferences. If you like a modern, integrated look, built-in appliances will be the right choice. Although, if you prefer the convenience and versatility, the freestanding appliances will be a great alternative."
However, there truly is a lot more to consider than that. Here is what we mean.
What is Built-In vs. Freestanding?
This is arguably one of the most significant and most essential decisions you will need to make in a new kitchen remodel. Freestanding appliances are just as the name indicates. They could stand anywhere in the kitchen, and cabinets can be placed around them. However, built-in appliances need the cabinetry to be built, and then they are slid in and attached.
But why would you go to that much effort for the install of your appliance? First off, you do not have to. That is the job of your cabinetry technician and your appliance installer. At Gulf Coast Appliance Repair, we will take care of the installation, so you don't have to lift a finger.
So, let's dive right into the benefits of both built-in appliances and freestanding appliances so that you can make an informed decision.
The General Benefits of Freestanding Appliances
There are several benefits to owning a freestanding appliance. But each person must decide what they want for their kitchen. Here are a few of the excellent points to purchasing freestanding appliances for your kitchen remodel.
In most cases, freestanding appliances cost less than other options.
The installation is easy.
The sides are finished, so if they are in view, the sides look nice.
They can go anywhere you desire in the kitchen.
Freestanding appliances can be moved around if you wish to remodel again in the future.
And, they can go with you to a new home with ease.
The General Benefits of Built-In Appliances
For the high-end modern and sleek look, folks are liking the look of built-ins more and more. There are several good things about taking the time to invest in built-in appliances. Here is what we like about them.
Built-ins provide a seamless took to the cabinetry or the walls.
They are perfect for the modern look.
Each piece is entirely customizable, and they do not stick out beyond your cabinets.
The panels placed over some units are fully customizable to any look, surface, and style you want.
These pieces are permanently installed to the cabinetry, but they have longer life spans than freestanding appliances.
Built-ins allow for more space in the machine since they are placed all the way up against the back wall.
They are generally safer for homes with children as they cannot be tipped and pulled out, and many built-in ovens are installed at eye level. That makes them too high for little ones.
You can have both gas and electric in your kitchen. Say you want a gas cooktop but a convection oven. You can do that with built-ins.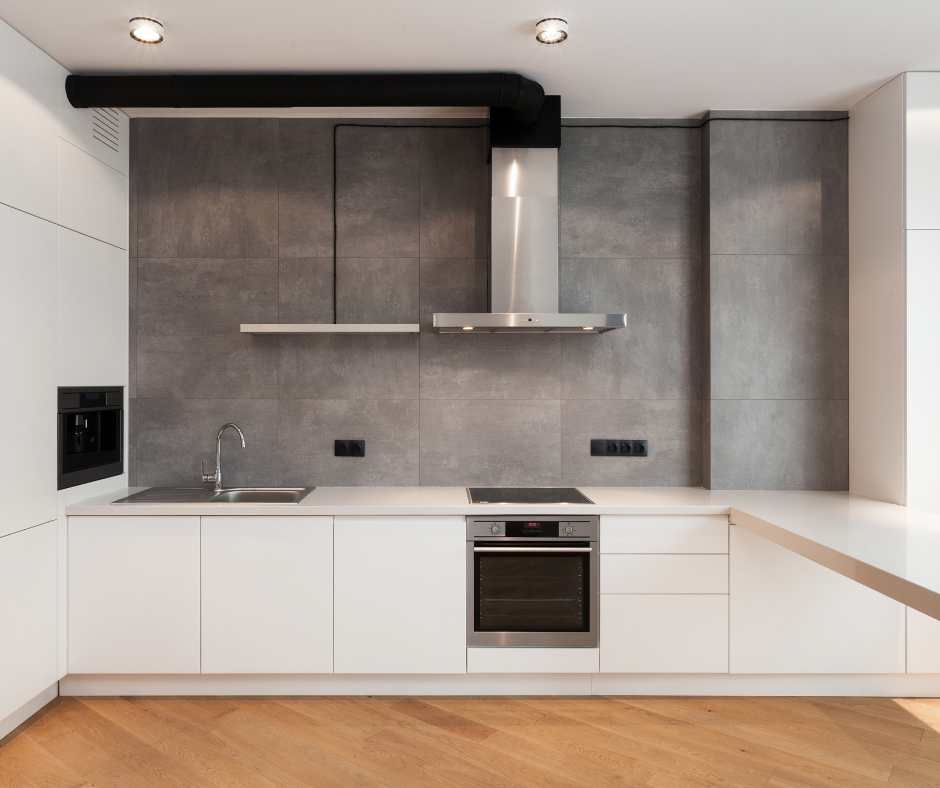 Available Built-In Appliances
There are the standard built-ins you may already have seen. But more and more appliances are coming out with built-in versions you may have never considered. Here are a few of the devices we have installed.
Refrigerators: Built-in refrigerators are no surprise. They have been preferred in high-end kitchens for years. They are usually 84″ by 24," and the compressor is at the top of the unit, allowing it to go flush to the wall. And, they also come in panel-ready versions.
Ranges: A built-in cabinet cook surface is very popular these days. They are almost flush with the countertop and provide for a seamless look. And they come in both gas and electric.
Ovens: Ovens come in under cabinet built-ins and wall units. You can have a single or a double, and there are so many choices on how you can install and design them. They are also in both gas and electric.
Dishwashers: Have you considered a built-in dishwasher? They are installed under the countertop and can come in a variety of finishes, including panels. They are counter depth at 24′. Additionally, the built-in models have a few functions standard freestanding dishwashers do not have. For example, they feature multiple spray arms and unique cycles. And, they can do 12 – 14 place settings at a time. Perfect for a large family.
Then for the kitchen, there are things like range hoods, wine refrigerators, trash compactors, coffeemakers, and microwaves that are built-in now. This keeps counters clear and provides that sleek modern, minimal look.
For laundry, there are now built-in washers and dryers for hidden laundry facilities.
Built-In Brands We Recommend and Service
If you want to choose between built-in appliances and freestanding units, you have a lot to consider. On the one hand, if you move around a lot, you may want the freestanding pieces. But if you are looking to stay and create a real high design customized to your needs, built-in is the way to go.
Either way, Gulf Coast Appliance Repairs can install, repair, and remove old units. We service all types
of built-in and freestanding units. Here are a few of the brands of built-ins
we service in case you are considering that option.
Kitchen aid Superba Appliances
Monogram Appliances
Samsung Built-in Appliances
Thermador Appliances
Viking Appliance
For excellent and professional service on your current appliances or installation and haul away of an old unit, contact Gulf Coast today to get it taken care of right away.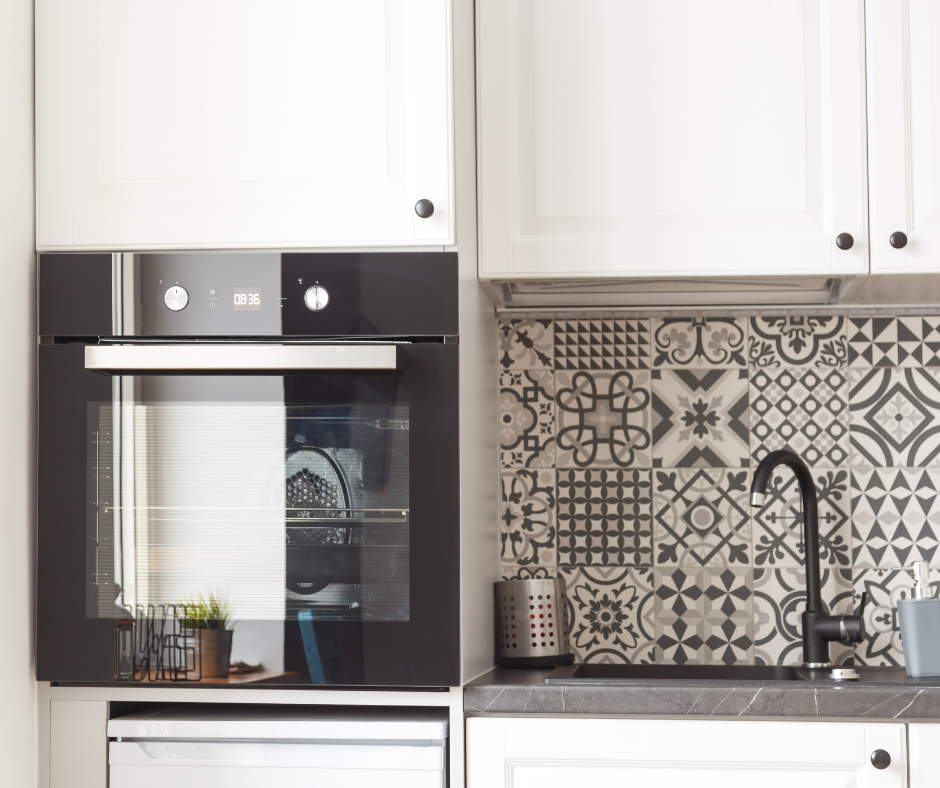 Gulf Coast Appliance Repair Installs
When you purchase built-ins, there is one benefit to scheduling with Gulf Coast Appliance Repair you may not have thought of. Over the past year, we have seen significant delays in the shipping and production of appliances in general. That said, your appliances may not come in all at the same time.
But there is no need to panic. Suppose each one is installed as they ship in. In that case, you will pay added fees for the multiple deliveries and multiple installations. However, if you schedule with Gulf Coast, you can wait until they are all in the warehouse. Then prepare to have them all delivered on the same day. Then our team can be right out to get them all professionally installed at one time. This will save you money on the multiple installs and time too.
Also, we will know all you have in your home and have a record of the appliances. That way, if there is ever a problem with one, we can come right out with the correct parts to service the unit. BONUS!
So, when you are ready to upgrade your kitchen or any other space with a built-in refrigerator, our technicians are prepared to assist you. We offer in-home and online consultations to create the design plan. Our installers arrive at your home on time, and we clean the work area upon project completion.