Getting Familiar with The Most Common Appliance Repairs
Some of the most common appliance repairs can be the biggest headaches. After all, aren't our home appliances supposed to make our lives easier?
This is true, except for when they fail to work properly. And by that point, they become quite the inconvenience.
Furthermore, diagnosing and solving the issue can create added stress. However, you should never ignore faulty appliances. This can lead to much more significant problems down the road. And the last thing you want is to be left with no other choice but to replace the entire unit.
That's why Gulf Coast Appliances has provided you with the most common appliance repairs to look out for in your kitchen and laundry room.
Read on to get familiar with these issues and know what may be causing them.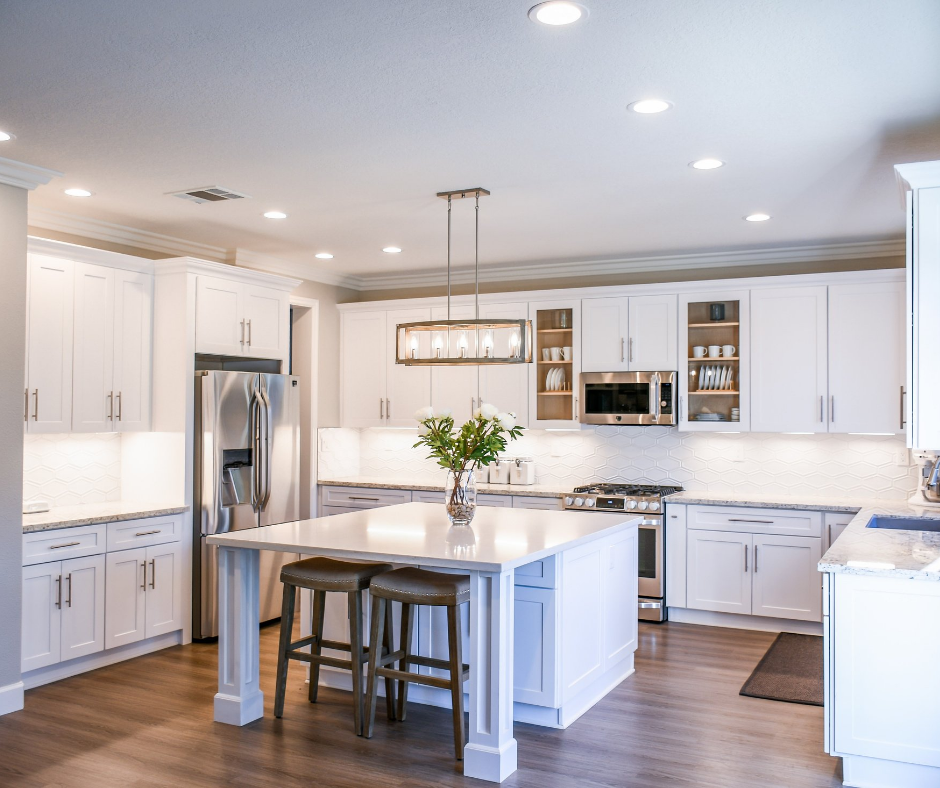 Common Appliance Repairs in the Kitchen
Refrigerator
Leaking Water
Leaks are one of the biggest repair complaints from fridge owners. And it is extremely dangerous for a pool of water to come in contact with electricity throughout your kitchen. So, this matter must be taken seriously.
Possible Causes:
Waterline damage
High humidity
Clogged drains
Freezer Works, But Fridge isn't Cold Enough
You'll know when your refrigerator isn't cooling correctly due to foods spoiling much quicker than before. Of all the common appliance repairs, this can be one of the most frustrating. You truly don't realize the value of your refrigerator until it stops working.
If you let the issue be, you will continuously need to throw out freshly purchased foods and your hard-earned money.
Possible Causes:
Faulty thermistor
Issues with the evaporator motor
Ice Maker Not Producing Ice
In some cases, this issue is an easy fix. Before assuming your ice maker is broken, locate the on/off switch, button, or lever, depending on your specific appliance. If your ice maker is, in fact, in the "on" position, you can conclude that your machine may be having more severe problems.
Possible Causes:
Ice bucket out of place
Freezer is too warm
Clogged water filter
Microwave
Blown Fuse
A blown microwave fuse is one of the most common appliance repairs. Because of the high electrical current running through it, your microwave's main fuse can easily blow. However, there are many factors at play, and the root cause of the blown fuse can be challenging to determine.
Possible Causes:
Microwave door is out of place
Faulty fan causing your microwave to overheat
Door is not locking
Issues with the power cord or controller
Microwave Plate is Not Rotating
When the plate in your microwave is not moving as it should, your food cooks unevenly. This can be a big problem and potentially hazardous to your health. For instance, consuming food from your faulty microwave can expose you to undercooked or raw meat.
Possible Causes:
Damaged or worn roller guide
Malfunctioning drive coupler or motor
Dishwasher
Failing to Start
First, check the power connection to your dishwasher. If it is loose or disconnected, properly reconnect the power, and your dishwasher should be working correctly once more.
However, if the connection is stable, the internal components of the dishwasher are likely the culprit.
Possible Causes:
Blown circuit breaker
Damaged or worn motor
Malfunctioning control panel
Door isn't locking
Unpleasant Odor
Nothing is worse than an odd and mysterious smell in your kitchen. But, if you have discovered the pungent odor is coming from your dishwasher, you're in luck. This issue is typically an easy fix because it's likely caused by old food particles or built-up grease inside the dishwasher. So, before tossing dirty dishes still covered in sauce, oils, and food bits straight into the washer, rinse them thoroughly to avoid the off-putting smell.
Possible Causes:
Food stuck to filters
Food and oils trapped in the corners
Bacteria growth caused by excessive build-up
Lack of regular cleaning
Range, Stovetop, and Oven
Cooktop isn't Heating
Imagine just finishing up all the vegetable chopping and meat sauteing for a tasty home-cooked meal. You've set up all the pots and pans on your cooktop and perhaps even set the table in advance. Upon firing up the burners, you notice a lack of heat coming from them. Or, even worse, no heat at all.
This problem is more prevalent in electric stovetops rather than open-flame gas cookers. However, either one can be a pain to deal with.
Possible Causes:
Bad burners
Faulty heating coils
Damaged or unstable connection
Oven is too Hot
One of the telltale signs of your oven overheating is the outside being hot to the touch. Particularly the adjustment knobs will become quite toasty, almost burning your fingers. But not only is the outside burning up. The inside of your oven can be so hot that your casserole dishes and pies are burning each time you attempt to use your oven.
Possible Causes:
Fan not working properly
Broken bake element
Temperature sensor problems
Kitchen Maintenance Tips to Avoid Common Appliance Repairs
Your humble kitchen is used all throughout each day. So, treat it with respect and care. Below, we have provided kitchen upkeep tips and tricks to ensure your appliances will last as long as they should and not cause major problems in the future.
After each use, thoroughly clean mess-prone appliances, like your microwave and stovetop.
Immediately clean spills in the refrigerator, oven, or on the cooktop.
Clean your oven about twice a year, depending on how often it is used.
Clean out the fridge every couple of months or when gunk and build-up occur.
Replace the water filter on your refrigerator each time it notifies you to do so.
Ensure that your kitchen is well ventilated and use overhead fans while cooking.
Rise food and grease from dishes before loading them in the dishwasher.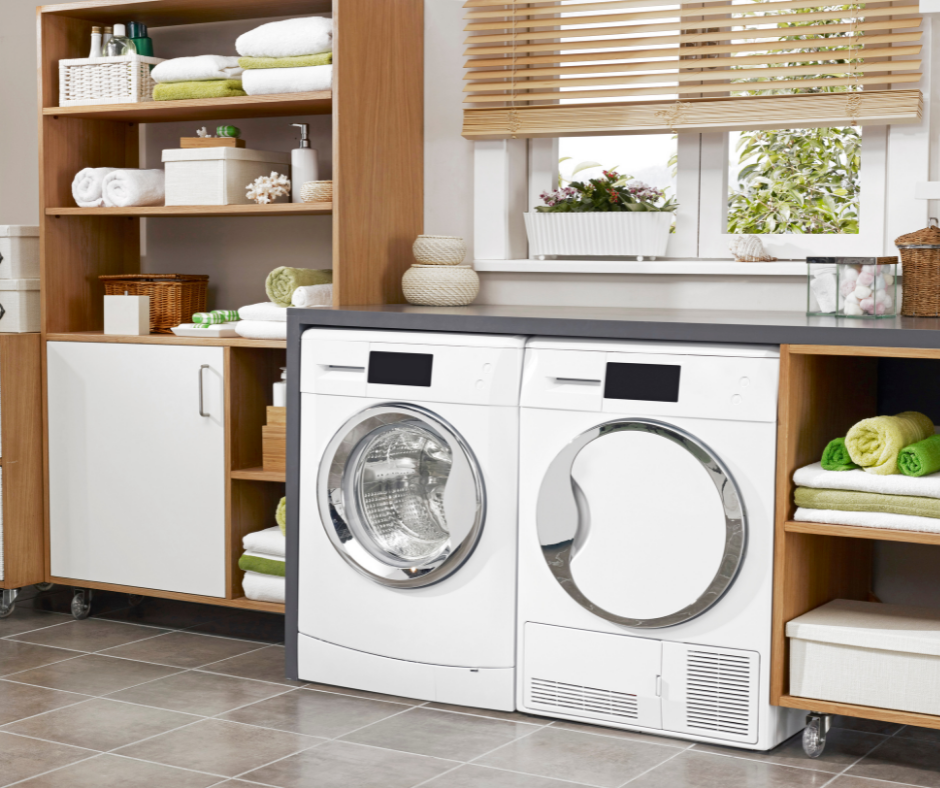 Common Appliance Repairs in the Laundry Room
Washer
Tub Not Rotating
If the tub inside of your clothes washer fails to spin, your laundry will not be as clean as it should be. As the tub spins, soap and water are distributed throughout the clothes. Without this feature, the soap and water will not reach all of the dirty laundry, resulting in only partially cleaned clothes, if you are lucky.
Possible Causes:
Door or lid switch is not locking
Faulty tub bearings
Odd Smell
Have you noticed a musky odor coming from your laundry room? It's possible that you simply have some nasty laundry from the kid's soccer practice or a hard workout at the gym. However, if the smell persists, you may have a much larger issue on your hands.
Washers can grow mold and mildew, which is not only unsightly but a serious health hazard. If mold and mildew growth is ignored, it can spread to other areas of the home and cause you and your family to become ill.
Possible Causes: 
Excessive moisture
High humidity levels
Ineffective or lack of ventilation in the laundry room
Dryer
Clothes are Not Dry
If your laundry dryer is producing warm clothes but not drying them entirely, the cause may simply be user error. First, try loading your dryer with fewer clothes. With a working dryer, your clothes should come out warm, fluffy, and dry. However, if this does not fix your damp clothes issue, your dryer certainly isn't working as it should, and further inspection is needed.
Possible Causes:
Clogged dryer vent
Vent pipe blocked with debris and lint
Malfunctioning or damaged heating component
The Drum is Not Spinning
The drum inside your dryer is crucial to producing perfectly dry laundry. If this element is not working correctly, several smaller parts could be causing the main problem.
Possible Causes:
Worn drum rollers
Damaged roller axles
Issues with the drum bearings
Drum glides need to be replaced
Drive belt problems
Laundry Room Maintenance Tips to Avoid Common Appliance Repairs
Laundry room appliances are a necessity in our modern lives. And you want your washer and dryer to work just as hard as you do on a daily basis. So, to keep the common appliance repairs at bay, add the following care tips to your laundry routine:
Don't overload your washer or dryer with clothes.
After each use of your dryer, empty the lint trap.
Dry the lid or door to your washer after use to avoid excessive moisture. Take it a step further by keeping the door or lid open to air dry for about 25 minutes or so.
Ensure that your laundry room is well ventilated.
To avoid mold and mildew, immediately unload your washer when the cycle has finished.
Thoroughly clean out your washer and dryer monthly. And while you're at it, inspect for damages or worn components.
Count on Gulf Coast Appliances for All your Appliance Repair Needs
Some of the most common appliance repairs are easy fixes. But sadly, others are not and will require the expertise of professional appliance repair technicians.
Keep in mind if you attempt to fix the issue on your own, you may encounter safety hazards or even cause further damage to your appliances.
So, the best plan of action is to give us a call at Gulf Coast Appliances.
For a repair you can count on, schedule your appointment with Gulf Coast Appliance Repair. We will get you up and running in no time!