You'll be surprised what appliance myths you've believed all this time. After all, that's exactly how myths are formed. Knowledge is passed down over years or even generations, and no one challenges the claim.
But why would you?
Your father believed it because his mother preached it. And his mother preached it because her mother taught the same. And so on.
In reality, you can save yourself a lot of time, money, and hassle by busting these appliance myths. And that's precisely what Gulf Coast Appliance Repair is going to do.
Read on to discover some of the most believed appliance myths and see the truth revealed.
General Appliance Myths
1 | Using Your Appliances Less Often Makes Them Last Longer.
It's easy to think less use leads to less wear and tear, which leads to the avoidance of repairs and replacement. Though, this is not the case. Many appliances are designed to be used regularly. And without continuous use, issues may arise.
For instance, a dishwasher's seals can become brittle and crack when not used for a while. The seals are made to work in damp conditions, and using the dishwasher often will ensure they stay lubricated.
Similarly, the garbage disposal requires consistent use to work correctly. Running the disposal moistens the inner parts and prevents early wear and tear.
2 | Appliances Stop Using Power When in Stand-by or Sleep Mode.
One of the most common appliance myths is that energy is not being used when they are in standby or sleep mode. Unfortunately, this is false. In fact, the opposite is true- Your appliances are using plenty of energy while not in use.
So, to avoid unnecessary energy use and save on utility bills, unplug or completely switch off your appliances when you aren't using them. You could save around 12% of the energy you currently use throughout the household.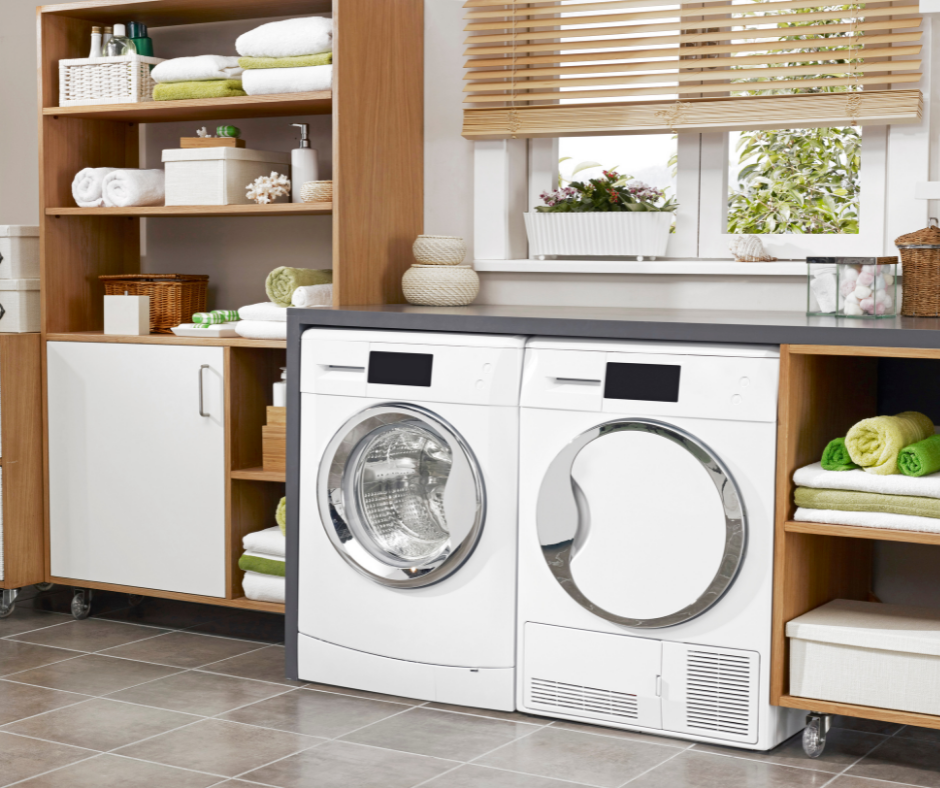 Laundry Room Appliance Myths
3 | Using More Detergent Makes Your Clothes Cleaner.
More soap results in cleaner laundry. It certainly sounds like it makes sense. However, especially with modern washing machines that use significantly less water, more detergent only leads to more issues.
Using extra detergent will leave soap behind on the laundry. And for some individuals, excess detergent can be irritating to the skin. Plus, you'll end up buying double the amount of detergent.
So, remember to read the recommended amount found on the container's label. What's more, the suggested amount is often catered to decently soiled clothes. Therefore, if you are washing hardly worn or less dirty laundry, you could even use half the amount recommended, further saving you cash.
4 | Don't Wash "Dry Clean Only" Items at Home.
So, you've finally bought that stunning dress hanging in your favorite store's window. When suddenly, you check the tag, and there they are- the three words- "Dry Clean ONLY."
This is a dreadful experience for many people who don't often dry clean their clothes, don't want to pay the price, or simply don't have the flexibility to keep up with dry cleaning. But there's no need to fret.
After all, it's just a tag.
In reality, there are several ways to clean your "dry clean only" items at home. From handwashing to using specialized settings on your washer, you'll find that there are plenty of options that adapt to any lifestyle.
Check out our blog on how to dry clean at home here.
5 | All Clothes Shrink in the Dryer.
Not all clothes will shrink in the dryer. And this is for a couple of reasons.
First, the type of fabric and how the clothing item was manufactured play a big part. Different fabrics and materials react in different ways to the heat that your dryer produces. Though, it's true that many materials will shrink with high heat, like cotton and wool.
Second, most dryers have numerous settings to best suit the varying materials. For example, separate these susceptible items from your general laundry. Then, find the lowest heat setting on your dryer and run the cycle. And to further prevent shrinking, pull your clothes out a few minutes before it finishes and neatly hang them to air dry.
If all else fails, you can always avoid the dryer altogether, and air dry your cotton, wool, and other shrinkable fabrics. Be sure to neatly hang the items to prevent wrinkles and have them in a space with plenty of airflow. Additionally, you can use a steamer to buff out any wrinkles and give your clothes that soft, fresh-out-of-the-dryer feel.
Kitchen Appliance Myths
6 | Don't Stand too Close to Your Microwave.
Microwaves do use radiation used to cook your food. Which leads many people to believe that your microwave can be harmful, causing cancer, mutating cells, or leading to birth defects. And while other forms of radiation certainly have the power to do this, this is not the case with your microwave.
The way your microwave uses radiation is perfectly safe. And that applies to both eating the food that comes from it and simply standing near it.
That being said, radiation leaks can occur if your microwave is damaged or the door isn't completely shut. Still, most microwaves will not operate without the door firmly closed.
7 | Always Rinse Your Dishes Before Loading them in the Dishwasher.
One of the most surprising appliance myths is that rising off dishes before running the dishwasher will produce cleaner dishes and cause the machine to work more efficiently. Believe it or not, this is false.
In reality, rinsing off your dishes works against most dish detergents on the market today. Many are designed to stick to food particles, and cleaning is less effective without at least some to cling to.
Furthermore, most dishwashers have a sensor to detect debris in the water. With no food particles to sense, the cycle won't run as long. And as a result, your dishes may not be as clean as they would be otherwise.
Still, it helps to remove the large pieces of food and heavy grease from your dishes. But rinsing them entirely is not recommended.
8 | Hand Washing Dishes Saves water.
Unless you fill-up the sink, avoid running the faucet, and intentionally use as little water as possible, washing your dishes by hand uses much more water than running the dishwasher. Not to mention, it takes a lot more of your time.
Most new dishwashers are designed to use less water and come equipped with an energy-efficient setting. On average, a regular cycle uses about five gallons of water. This is nothing compared to a kitchen facet's rate of a gallon per minute. Now, imagine how much more water you are using, even if you only wash the dishes for just 10 minutes.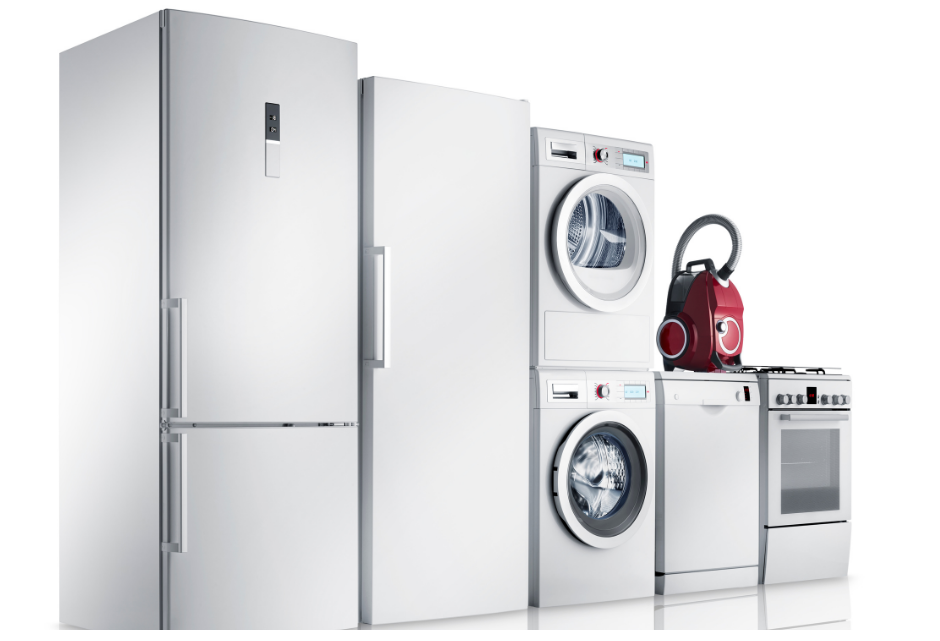 Trust Gulf Coast Appliance Repair with Your Appliances
After all the appliance myth debunking, perhaps you're questioning other tips, rules, and tricks you've always thought to be true.
If this sounds like you, give us a call! We'd love to chat and answer your burning questions.
And as always, never hesitate to reach out to Gulf Coast Appliances for all your appliance repair needs, whether in the kitchen, laundry room, or another space.
Perhaps you are wondering, "Why choose Gulf Coast?"
We're glad you asked! The following are the top reasons why our customers can count on us for top-notch appliances services:
Years of Experience and Quality Service: We have been proudly serving Pinellas County and the Tampa Bay area for almost ten years.
Family-owned and Operated: Gulf Coast Appliance Repair has a respected reputation as a family-owned and operated business with excellent customer service and the best prices around.
Same-Day Services: We offer next-day and same-day in-home service on all major appliances.
Excellent Customer Service: Gulf Coast makes it a point to provide helpful information to our customers and address all individual needs and requirements.
New Appliance Installation: At Gulf Coast, we not only take care of repairs and maintenance. We offer appliance installation services upon request, as well.
What's more, we offer free estimates! We understand repair bills can be daunting and are more than happy to answer all your questions and ease your worries.
Call us now at (727) 513-7825 or click here to schedule your appointment today!