What happens when your refrigerator isn't keeping your food cold anymore? More than likely, it'll take you some time to first realize your fridge is malfunctioning. Next, you toss out all the spoiled meats and dairy products. Then, you wonder, "Should I risk not having a working fridge for as long as it takes for me to fix the issue myself, or is it best to call the appliance repair experts and get the job done quickly?"
Gulf Coast Appliance is here to help you make your decision as easy as possible. This blog guides you through the benefits of using your local specialists and how it can save you time, money, and hassle.
Why Hire Appliance Repair Experts?
When an essential home appliance suddenly fails to function, homeowners are left with a big decision- Call in the local specialists or attempt to fix the problem on their own.
While there are some perks to fixing the issue yourself, like learning a new skill, there are many more benefits to hiring appliance repair experts.
Years of Experience
When repairing appliances is your livelihood, you can expect to see it all. And that's precisely the case with your local appliance repair experts. Day in and day out, they are servicing all home appliances, from simple and easy fixes to complex problems that take a lot of investigating.
Each new challenge gives them the knowledge and experience to tackle yet another. Perhaps you have fixed a few of your appliances at home. You should be proud of the problem-solving skills you have developed through your efforts. Now, imagine doing this each day for many years. Can you picture just how much you'd know about repairing appliances? This is the unique advantage your appliance repair experts have.
The Right Tools
Another significant benefit of hiring professionals is that they have the right tools to get the job done. When tackling the project yourself, you may discover you lack the proper equipment. Therefore, you rush to the hardware store to attain what you need and end up spending a pretty penny on tools you will rarely use in the future.
Your local appliance repair experts have a truck full of the necessary tools and equipment to solve your device's issue effectively and efficiently. There's no need to spend the extra cash and take up valuable space in your tool cabinet.
Not to mention, a specialist will know how to properly use the tools, while you may spend hours just figuring out how it works.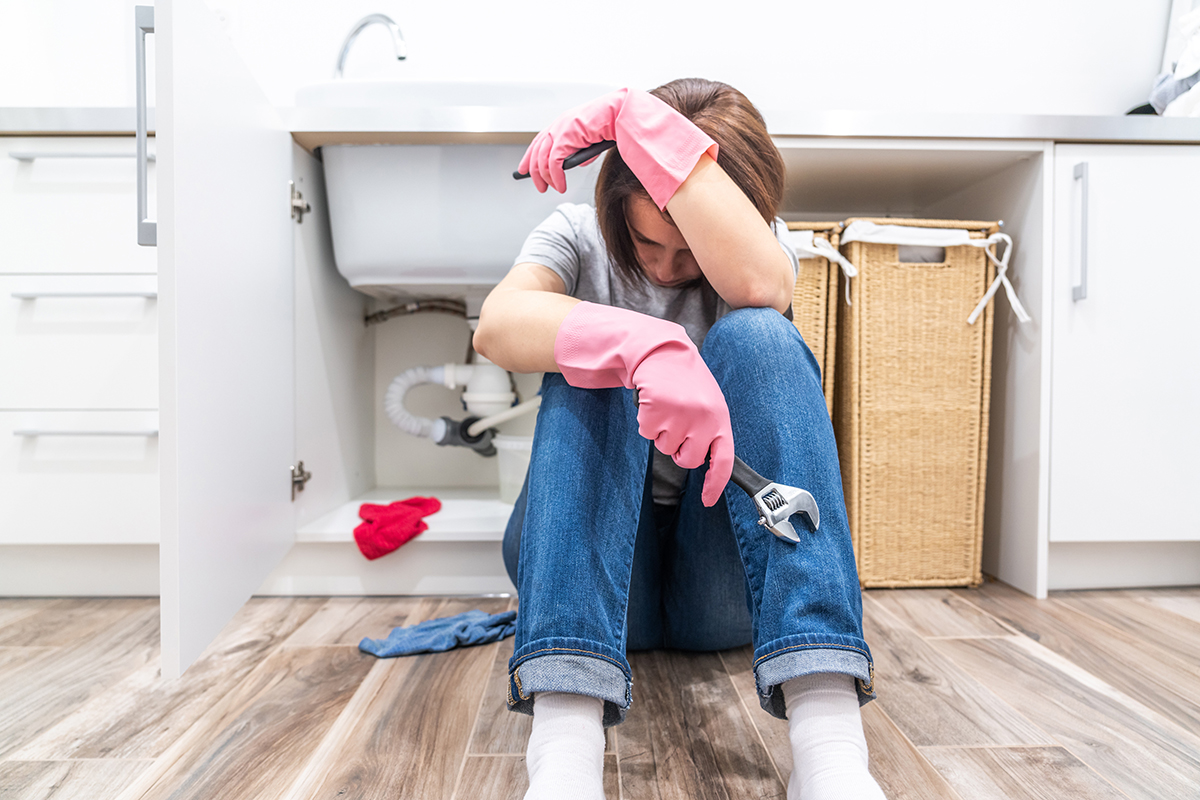 Minimizing Safety Risks
You're risking your safety and health when attempting to solve your own appliance issues, especially without the right tools and prior experience. Today's advanced technology is remarkable but can also be dangerous.
The appliance repair experts know the various safety precautions that must be followed when working with modern machines. All too easily, homeowners can be electrocuted, exposed to harmful chemicals, and more. Leave it to the professionals who are trained on these risks and adhere to the safest methods to minimize the possibility of harm or health hazards.
Saving Precious Time
When you decide to take the DIY route, you're likely sacrificing valuable time in the process. Perhaps you'll have to take a day off work to get your vital appliance up and running again. Or maybe you'll be cutting into the hours you desperately need for sleep.
Whatever the case, your time is precious. People are always looking for the latest tips and tricks on maximizing the hours in a single day and getting more done while still living a whole and enjoyable life. That's why hiring appliance repair experts is a wise choice. Don't waste your time spending hours troubleshooting and solving your appliance issues. Call on the people who would be more than happy to complete the task quickly and correctly.
Saving Money with Appliance Repair Experts
Last but certainly not least, hiring the pros saves you money. Save cash in the moment by not needing to purchase expensive equipment or parts to repair your device. Don't forget to factor in frustrating trial and error costs.
Save even more in the long run by having regular maintenance inspections on your home's most-used appliances. Routine checks by your local specialists will catch major repairs early, saving you hundreds or even thousands of dollars.
Should You Repair or Replace?
Working with your trusted appliance repair experts will help you to answer the big question- Should I repair or replace? There's no one more qualified to give you the best advice regarding this common dilemma. What's more, you'll save the most money when relying on the professionals for their input on the situation. They'll know the smartest choice you can make to ensure you don't have to spend more than necessary.
However, there are a couple of considerations you can mull over before giving the professionals a call.
Ask yourself:
How Old is the Machine?
Start by determining how old the appliance is. You'll also want to factor in how often it has been used and how well you have taken care of the machine. For instance, suppose your dishwasher is no longer starting. You've had the same device for almost five years, and you've committed to cleaning the various components of the dishwasher once a year.
In this case, the dishwasher is about halfway through its lifespan, and you've taken decent care of it. Therefore, it may be worth your effort and money to call the appliance repair experts for a simple fix.
However, if you've had the dishwasher for roughly ten years and have only cleaned it a couple of times, you might want to consider a replacement.
Overall, the major appliances in your home, like the dishwasher, washing machine, dryer, and refrigerator, have a lifespan of 10 to 15 years, depending on the model, use, and care it's received.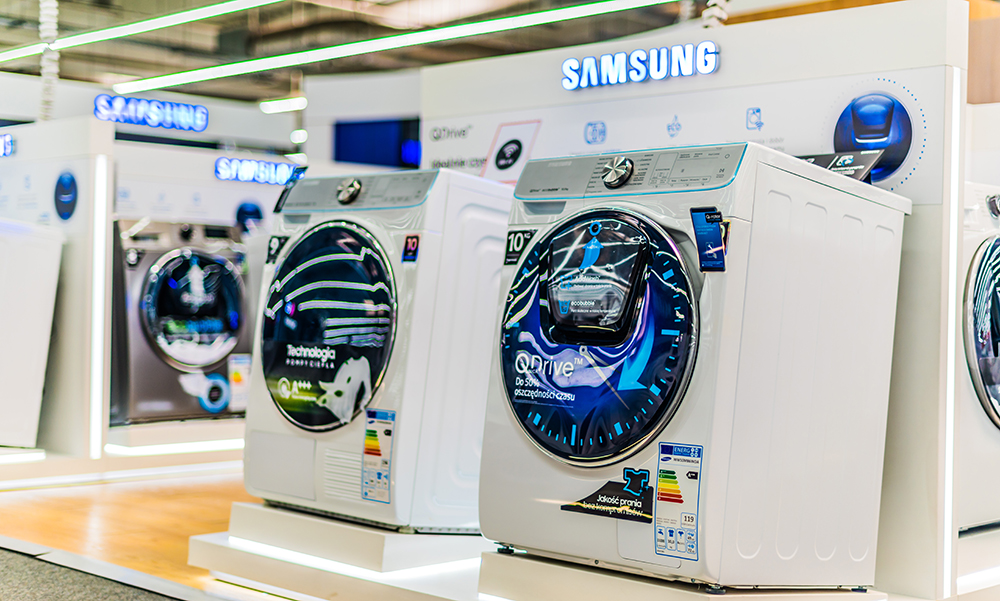 Is it Worth Replacing?
Next, you should weigh the cost of repair against the cost of buying a brand-new appliance. Below, we provide the average cost of a common repair and the price of a new device to help guide your decision.
Stove/Range
Average Repair Cost- $190
Price of a new Machine- $1,000 to $4,000
Dishwasher
Average Repair Cost- $150
Price of a New Machine- $400 to $700
Refrigerator
Average Repair Cost- $270
Price of a new Machine- $800 to $12,00
Washer
Average Repair Cost- $230
Price of a new Machine- $400 to $2,000
Dryer
Average Repair Cost- $150
Price of a new Machine- $400 to $2,000
Keep in mind that the numbers above are rough estimates of the costs you may face. For example, the average repair cost for a refrigerator may be $270. However, when expensive parts stop working correctly, you could be looking at a much pricier bill. A faulty compressor may cost about $600 to fix.
Nevertheless, calling your local appliance repair experts is the best thing to do when wondering if it's time to replace your no longer reliable device.
Gulf Coast Appliance Has Your Back with Appliance Repair Experts
At Gulf Coast Appliance Repair, no home device is a challenge for our skilled and experienced specialists. Whether your cooktop isn't heating correctly or your dryer produces damp laundry, we know how to solve the issue.
Save time, money, and so much more by reaching out to the team you can trust at Gulf Coast Appliance.